Wholesale Disc Golf
With the expansion of our disc golf warehouse we now offer wholesale prices on many different disc golf products. The discs listed for wholesale come from a different inventory system than those listed on our retail website. While there are many of the same molds and brands, they are two separate inventories. While we take individual pictures of each disc for our retail website, we do not go through this rigorous process for wholesale products intended to be sold in bulk.
Infinite Discs is primarily a disc golf retailer, ordering product supplies daily from the major manufacturers. We have designed our wholesale shopping system to be as efficient and convenient as possible. Wholesale accounts are still able to select from available discs based on weight range and in most cases by color as well. Our wholesale customers are regularly complimenting us on the convenience and ease of our wholesale purchasing system.
Why Do We Wholesale?
While we are an online disc seller and also have our own physical shop, we love supporting the disc golf market in general. We saw the struggles that pro shops and disc golf retailers can face when trying to get a wide selection of different brands for their customers. Many small brands have struggled to find reliable distribution in the USA. In addition, the availability of discs has at times been unpredictable. We wanted to help quality disc shops around the country to be able to stock a wider selection of different brands, as well as have access to larger quantities of discs when supplies from traditional sources run dry. We're excited to help distribute independent and boutique brands from around the world. And we're excited to work as a partner with the growing number of disc golf retailers in the marketplace.
Discs Available for Wholesale Accounts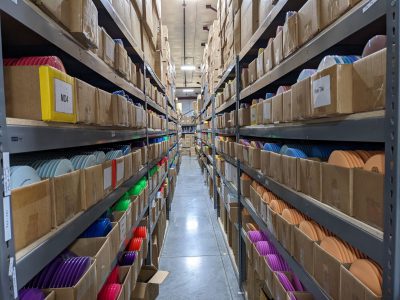 We do not wholesale all major brands. Many of the brands we sell on our retail website are not included in our wholesale inventory. We do not wholesale stock discs by major brands like Innova, Discraft, Dynamic Discs, or Latitude 64. Occasionally we do work with these manufacturing partners to produce special limited edition discs of which a certain quantity are made available for our wholesale accounts. However, discs from the big disc golf brands are generally not available on our wholesale website.
We also carry blank discs from some of our distributed brands which are used for custom stamp orders or are sold to disc dyers in bulk.
Infinite Discs Wholesale Brands
We regularly stock and distribute from the following brands to our wholesale customers. Just because we stock these discs does not necessarily mean that we will have their complete disc lines at all times. We do have some of the least expensive and most affordable disc golf discs available for wholesale purchase. Infinite Discs is the primary US distributors of several foreign brands including Alfa Discs, Clash Discs, Prodiscus, RPM, Viking Discs, and Yikun.
Infinite Discs
Alfa Discs
Clash Discs
Crosslap
Dino Discs
Disc Golf UK
Divergent Discs
Doomsday Discs
Finish Line Discs
Launch Disc Golf
Legacy Discs
Lone Star Discs
Momentum Disc Golf
Prodiscus
RPM Discs
Skyquest
Storm Discs
Sune Sport
Thought Space Athletics
UPlay Disc Golf
Viking Discs
Wing-It Disc Golf
X-Com
Yikun
Are you a small disc golf brand interested in increased distribution? Contact dylan@infinitediscs.com to see if we can work out a distribution deal with you.
Products Available for Wholesale Customers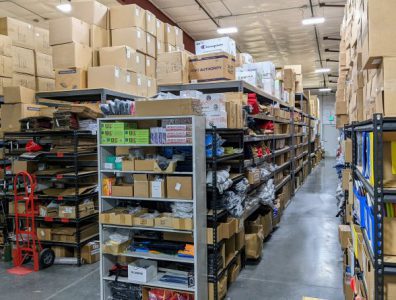 In addition to Discs, we also wholesale the following disc golf products:
Small Disc Golf Bags
Economy Disc Golf Bags
Disc Golf Backpacks
Disc Golf Cart Pouches including the Infinite Discs Power Pocket
Hats and Beanies
Mini Marker Discs – Plastic, Foam, Wood, Rubber and Metal
Disc Golf Games
Disc Golf Sets – Starter Sets, Beginner Sets, Kids Sets, Complete Sets, and Disc Golf Bag Sets
3 Leg Stool Tournament Seats
Disc Golf Towels
Requirements for Wholesale Program
To qualify for our wholesale program you must be one of the following:
Be a legitimate disc golf business – To qualify for our discounted disc rates and resale program, you need to be a legitimate disc golf business with a business license and brick and mortar storefront or functioning website.
Operate a disc golf club – If you help run a disc golf league and are looking for discounted rates on discs for league prizes or club members, you may qualify for a wholesale disc golf account. We also have custom stamping available.
Run disc golf tournaments – If you regularly run tournaments you may also qualify for wholesale rates on disc golf discs, bags, and accessories. You might also be interested in our custom stamping program where we can make specific stamp designs on a variety of different discs.
If you meet the following wholesale requirements, fill out our wholesale application here. 
If you have any questions concerning wholesale purchases, you can contact todd@infinitediscs.com
After being approved for our wholesale program, you will purchase your disc golf products for wholesale here.
Minimum Order Requirements and Quantity Discounts
Each order from Infinite Wholesale must be a minimum of 25 discs. This can include a selection of any of the discs brands that we carry to reach the minimum quantities. In addition, there are bulk discounts based on quantity. The price for every disc in your cart decreases when  you reach maximum quantities of 100, 200, and 500 discs in an individual order.
Wholesale Disc Golf Prices for Non Dealers
If you are not an approved disc golf dealer, but are looking for wholesale prices, consider shopping from our package sets and mystery boxes for lower costs per discs. These sets allow you to purchase discs at prices lower than the minimum advertised prices.