State of Disc Golf 2015: Most Popular Brands Worldwide
This year we had enough respondents to determine which brand is most popular throughout the world. We actually didn't bother making a map for the most popular brand, because it would look like this: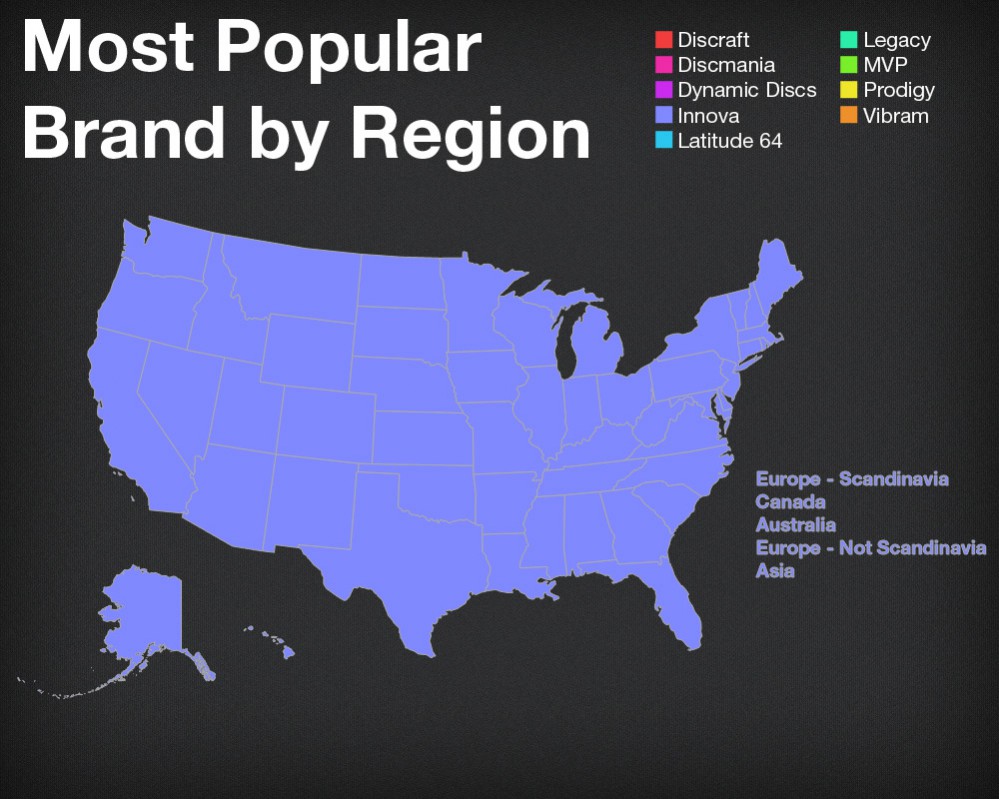 It's true, Innova is the most popular brand in every state and region of the world. We knew that Innova was dominant from the responses in the survey, but to find out they were the favorite brand in every region. We are amazed. Even across the country in "Scandinavia" Innova was still #1. Had we asked specific countries, perhaps Sweden would have been Latitude 64.
We know that from interacting with others, they may disagree. We have seen the comments that say "everybody throws such and such brand where I live." Our response to that is, you may not know everybody in your state that plays disc golf. In some cases, the sample size should be larger to strongly say that we are strongly confident in these results (more specifically, the results below). For example, we awarded no 2nd place in Wyoming because there is not enough data to determine.
Where things start to get interesting is when we look at where the second most popular brands are found in this image: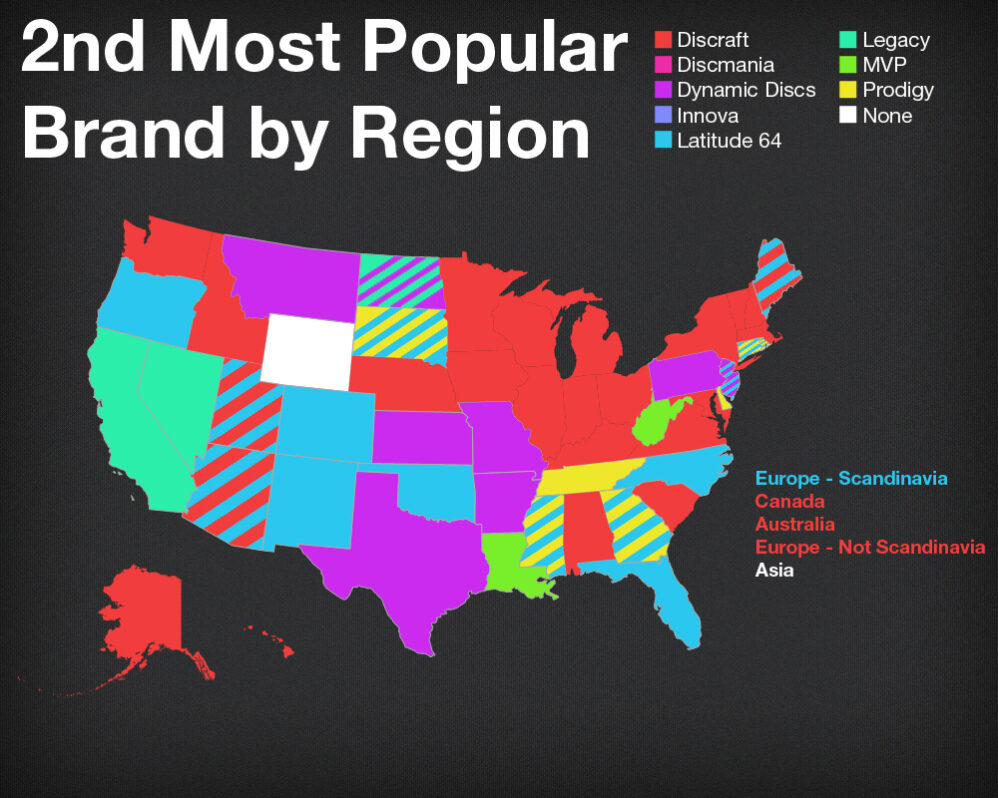 Here's what stood out to us from the image above:
This is a colorful map. Many different brands (outside of Innova) are strongly favored in different parts of the world.
The closer a brand is to its headquarters, it tends to be more highly favored in that area.
Legacy is headquartered in California. What is California and Nevada's second favorite brand Legacy? DD is in Kansas, and is dominant in the midwest. The exceptions start to come with MVP, where disc golf manufacturuing is
Before you comment:
To understand how Infinite Discs has come to conclusions in this article, please read our State of Disc Golf 2015: Introduction post. After you understand the statistics and methodology of the survey, feel free to post.