State of Disc Golf Survey: 2015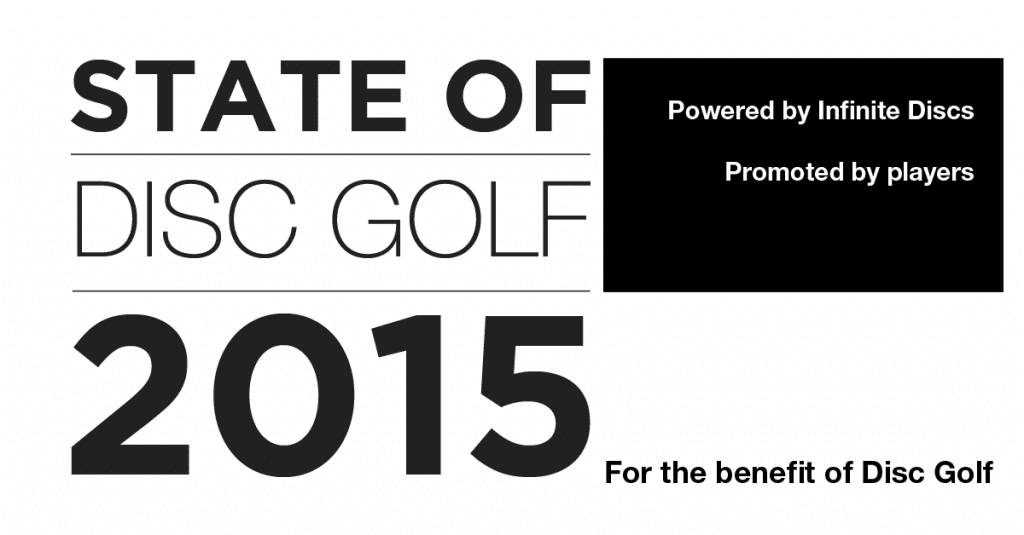 As disc golfers we like to know how our sport is doing from year to year. This annual survey was created to answer questions and help us all see our sport more clearly. The results will help us track growth, changes, and opinions about discs, manufacturers, and the evolution of the sport.
The results of this survey will be published in 2015, as a series titled "The State of Disc Golf 2015." Results from the 2014 survey were beneficial
Share for Statistical Accuracy
To maximize statistical accuracy, we need your help spreading the word. Last year this survey had a margin of error of +/- 2.5% with 1,400 respondents. To get a margin of error of +/- .5%, we need 9,000 people to take this survey. After completing the survey, please share it with as many people who have ever thrown a disc that you know. Share it via social media, word of mouth, emails, etc.
This survey takes 10-15 minutes.
Survey Availability
On December 14th at midnight, this survey will close. Once closed, results and analysis will be compiled by an independent party, unaffiliated with disc golf manufacturers or retailers.
Survey Giveaway: $1320 in merchandise
Infinite Discs will be hosting a giveaway with more than $800 worth of prizes. The prizes are donated by companies who will be identified after the survey has completed; to avoid bias, sponsors and prizes are not identified at this time. Simply put, the prizes are worth your 10-15 minutes.
If you have any questions, please e-mail support@infinitediscs.com
If you have any feedback, please e-mail support@infinitediscs.com. Thank you!