2017 Disc of the Week–Week 2–Gateway Wizard
It is time to announce this week's disc of the week! The second 2017 Disc of the Week is another classic in the disc golf world–The Gateway Wizard.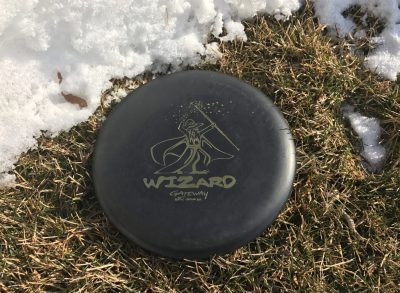 The Wizard is one of the most used and best selling disc golf putt and approach discs of all time. It features a beaded rim along with a deep dish that isn't too deep, which provides a great feel in throwers hands and a stable and predictable flight path. If you are looking for a straight to overstable putter with great glide, this may be the disc for you. Gateway has a plethora of plastic types for the Wizard as well to accommodate disc golfers who prefer a grip that is, soft, stiff, tacky, slick, or anything in between! This last year we saw the introduction of a few new plastic blends including SB ("Special" Blend), PWP (Pure White Prototype), and their newest, $$$ Super Glow (Money Glow).
As part of our disc of the week promotion, we will not only be offering an exclusive discount code, but we will also place all plastic types of the Gateway Wizard on sale! So followers of this blog and our other social media platforms can receive 15% off already discounted prices. The discount code for this week is DWWIZARD17. Use this code, and share it with your friends so they can stock up on this highly popular disc! Also, be sure to checkout the Facebook page for a giveaway that will be announced later today!