2017 Disc of the Week–Week 3–Innova Destroyer
Another week, another Disc of the Week! But this isn't just any disc. Its the big one. The old reliable. The best selling disc in the history of Infinite Discs. The one, the only, Innova Destroyer.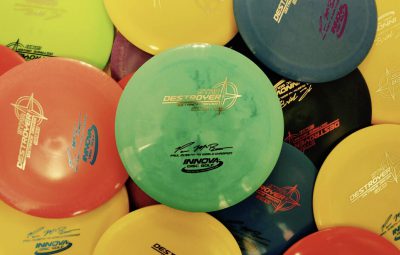 The Innova Destroyer has integrated itself into the heart of disc golf culture. Very few disc golfers, if any, haven't heard of this 12-speed driver. With the endorsement of 4 time world Champion Paul McBeth, the Destroyer has become in many respects, the disc of modern disc golf. While most of the world still think of Star Wars when they hear the term, "Star Destroyer," those two words have taken on an entirely different meaning for disc golfers.
This week only, take 15% off the Innova Destroyer in every plastic type that we have by using the discount code: DWDESTROYER17. We are entering our latest Innova restock as we speak! So check right away to get the first pick, because we expect a lot of Destroyer orders this week! Also make sure to enter our Facebook giveaway that we will post later today!