2017 Disc of the Week–Week 6–MVP Catalyst
One more week has passed us by. That's one week closer to summer. One week closer to long nights on the course. And another Disc of the Week! Gyro-heads, where you at? This week the disc of the week is the highly popular MVP Catalyst!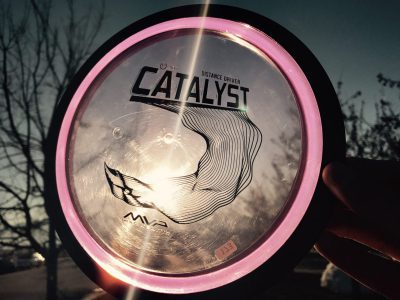 The MVP Catalyst has been one of the best selling MVP discs since its release nearly a year ago. This disc is the real deal as far as distance drivers go. With a smooth, predictable, understable flight, The Catalyst can find a spot in the bag for disc golfers of all skill levels. If you are a disc golfer who hasn't tried out a disc from MVP or Axiom yet, this week is a great chance to grab a Catalyst and take the gyro out for a spin.
This week only, take 15% off the Catalyst by using discount code: DWCATALYST17. As always, stay tuned to the Facebook page for your chance to win a Catalyst of your choice!