Black Friday Week Deals Begin! – Infinite Day – November 27th

Our Black Friday Disc Golf Deals week officially begins with Infinite Discs Day.
We've been holding out on some pretty epic releases to kick Black Friday week off with a bang. All Infinite Line Discs will be on sale beginning midnight Wednesday, November 27th. Unlike our other daily deals, the Infinite line will stay on sale all week through December 4th so you can get a great deal on Infinite Discs while taking advantage of all of our other daily deals.
What's On Sale Today (And ALL WEEK)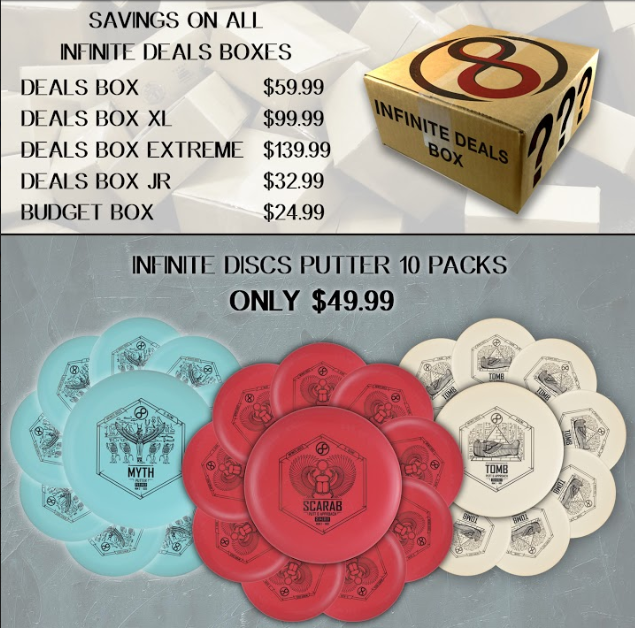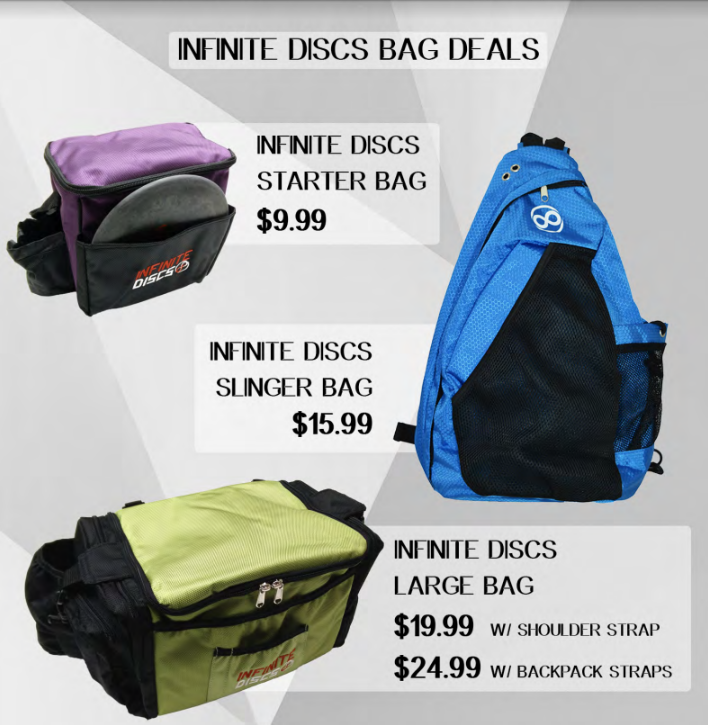 Black Friday New Releases
This all new driver is designed to provide more distance for the average player. We're releasing this new disc in three different plastic blends:
Our #1 selling disc the Pharaoh is now available in S-blend plastic with a special edition XXL Hieroglyphics stamp.
Other Items on Sale ALL Week
DGA Baskets!
Discounted price on DGA Mach Lite $119.99 + Mach Shift Basket $134.99
$20 Gift Card with the purchase of Backpack or Cart
Receive an online gift card code for $20 with the purchase of any Disc Golf Cart or Disc Golf Backpack Bag priced at more than $70. Your gift card code will be emailed to you within a few days of your order. (We will be really busy trying to package all of the orders up, so it might take a couple of days).