Does Weather Determine If You Play Disc Golf?

Disc golf is a sport that can be played in a variety of weather condition.  Courses are rarely closed and baskets seem to remain in the ground year-round.  As part of the State of Disc Golf survey, we decided to ask how willing a person is to play disc golf under several severe weather conditions.  The conditions listed were; extreme heat, rain, snow, extreme cold and heavy winds.  For each weather condition many options were available to choose including; Never, Pre-Registered for a Tournament and Very Likely. We focused on these three with other options such as somewhat likely and doesn't apply not shown.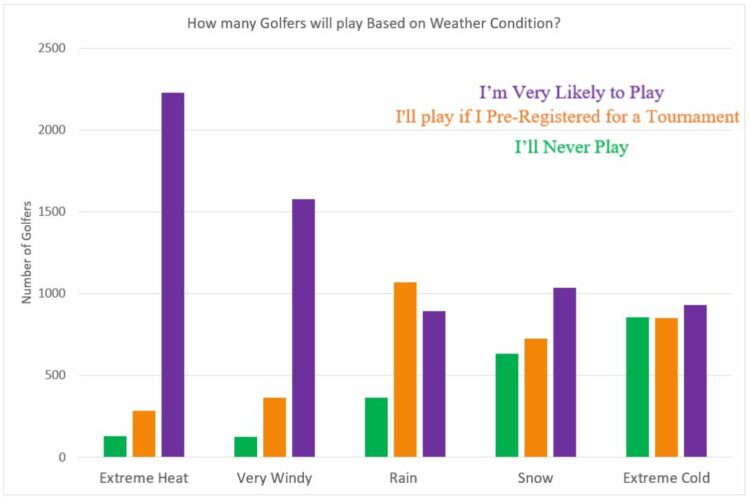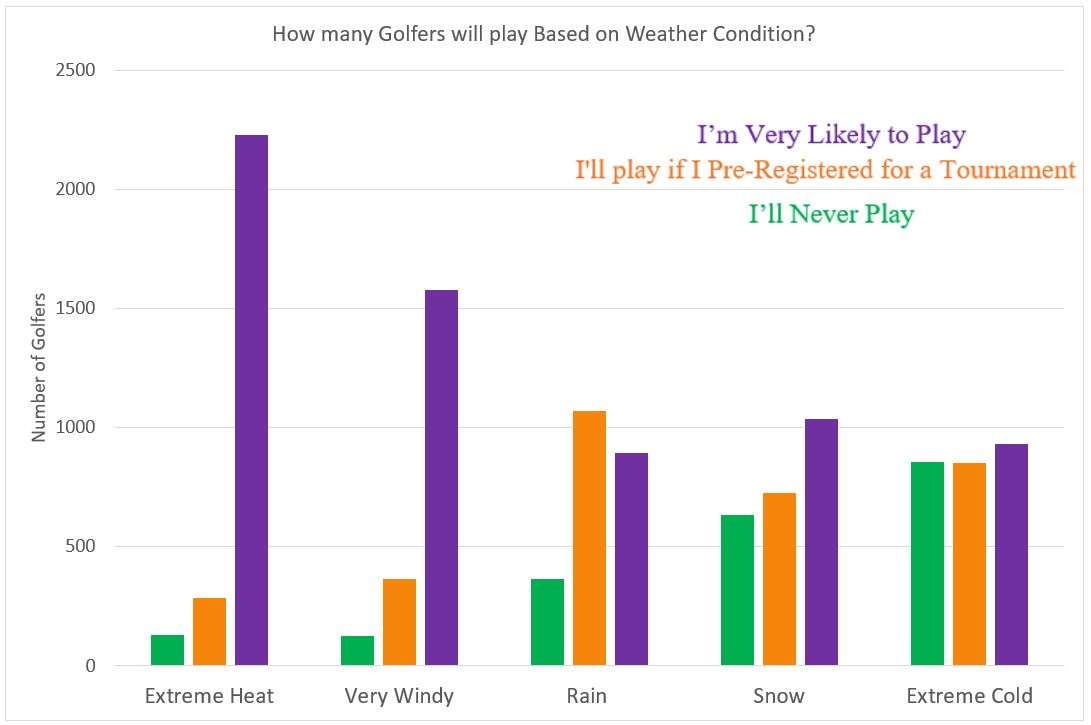 Right of the bat you can see that extreme heat is not a big problem for golfers.  Over 2000 people responded they were very likely to play disc golf.  Extreme cold conditions on the other hand, cause almost 1000 golfers to never play.  If you play in a lot of tournaments,  it appears rain is the most unfavorable condition to play in. Of the roughly 6000 golfers surveyed, 18 percent will play in rainy conditions only if they have pre-registered for a tournament.
Though every golfer chose what state they live in, we did not look at individual states and what weather conditions they are willing to play in.  Also of note, it appears the colder it is, the less likely disc golfers are to get out and play.  With possible grip issues, frozen tee pads and other factors this is understandable. However, the surveys showed the majority of golfers will play in any weather conditions.  Sometimes you just gotta go throw no matter what mother nature throws your way!