Dynamic Discs Best Sellers – September 2019 Edition

Dynamic Discs Best Sellers
Alright, we're back with another statistics blog! This time we're looking at the best sellers from Dynamic Discs, among a few other statistics. Let's jump right into the chart and see what comes out on top.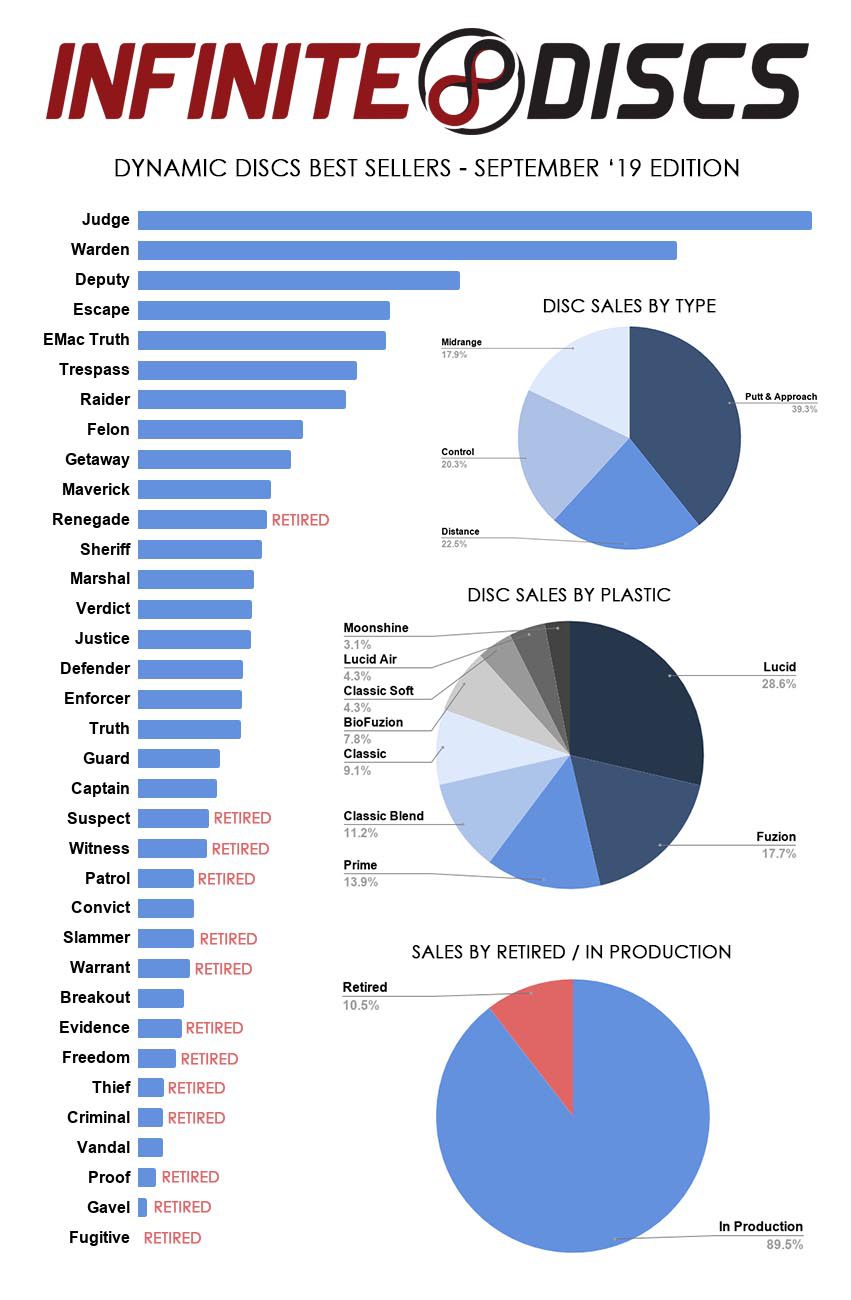 ---
The Best Sellers
As it turns out, the top three sellers for the Dynamic Discs brand are all putters! The Judge comes in at #1, the Warden at spot #2, and the Deputy takes #3. These putters are all highly popular among all disc golfers, which is no surprise they sweep the podium. It's no surprise when you see the first pie chart, that putters make up nearly 40% of Dynamic Discs sales.
The Escape comes in as the top fairway driver, the Emac Truth comes in as the top midrange, and the Trespass, as the #6 disc, is the first distance driver on the list.
---
The Plastic Types
Lucid is the #1 selling plastic type across all Dynamic molds. It comes in at 28.6% of all sales. Fuzion takes second, and Prime plastics take third. We included all burst versions with their original plastic types, so this graph is indicative of plastic feel, not look.
---
The Retired Molds
Dynamic recently announced 12 molds to be retired, and they are marked on the chart (along with the Fugitive which was retired more than a year ago). These molds made up 10.5% of all Dynamic sales in the last year, so it's no surprise Dynamic is cutting back a little bit. The Renegade is the highest seller on the retired list, and is in the top half of best sellers.
---
Leave your comments, questions, and shocking revelations in the comments below!