Get to Know Signature Team Member Joseph Kulp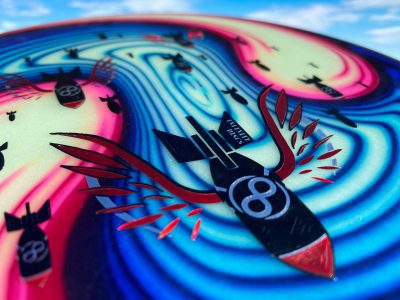 Meet Joseph Kulp! Joseph is a part of the Signature Team this year. He is from Fort Smith, Arkansas and is the man behind Hye8Dye Originals. Joseph is currently 960 rated and is ready to take his skills on the road and compete at a high level. Thankfully, we got to chat with Joseph and get to know a little bit more about him!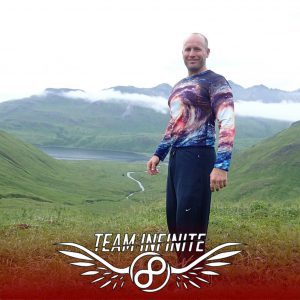 How did you get started in disc golf?
A good friend was coming to visit from out of town. I was unable to meet him at our arranged time due to a complication at work keeping me in the office longer than planned. He said "no worries, I'll just go find a disc golf course". I had no idea what it was or that it existed, but I went to try it with one of my co-workers the next week and was hooked for life.
Is there anyone in particular you look up to or admire in the game?
Michael Johansen and Nate Sexton have always been my two favorite players. I admire their energy and how they carry themselves. They are carefree and light hearted. They also have a professional balance which is not easy to attain. I feel the game and the world as a whole would be a better place if more people carried themselves in this way.
What is your favorite type of shot to throw?
Anything off the cuff of convention. If I have to choose between a standard hyzer or a forced flex anhyzer or a roller, I'm choosing one of the two latter choices if I can… probably the roller 😉
Which of your disc golf achievements are you most proud of?
Oddly enough, it's not a competition achievement but an artistic one. The time and passion that I've put into creating Hye8Dye Originals has been the most satisfying creative expression experience I've had, not just in disc golf but in my life.
If you could play a round with only three discs, which would they be?
The Gateway Diamond Mystic, DD Lucid Justice and Infinite C-Blend Pharoah would be my three. Actually, this is how I play many of my casual rounds!
Other than disc golf, what else do you enjoy doing?
Kayaking, hiking, contemplating the cornucopic mystery of the incarnate experience, and possibly most importantly, I enjoy the peaceful and colorful disruption of convention.
What tips do you have for newer players or players looking to improve their game?
Learn the basics like how to X step, keeping the nose of the disc down, a smooth rhythmic release, and be sure not to lose yourself in the mechanics or the competition. Be yourself. Enjoy yourself. Do what feels right to you, and your disc golf experience will be the best version of what you intend.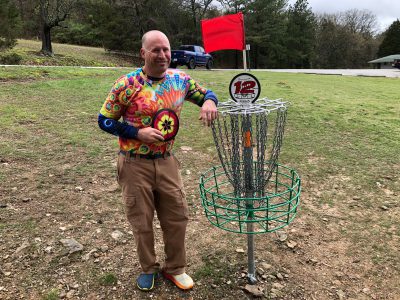 If people want to follow along on your journey, where can they best follow you?
On Facebook:
As part of the Signature Team, Joseph will have a signature disc and will also be releasing an "In The Bag" video. So there's plenty to look out for. Best of luck this season! Check out this video to see a Hye8Dye Originals in flight!
**UPDATE! Here is Joseph's In The Bag Video!**