Getting Ready for Masters Worlds – Sandy Creek Sling — Dave Feldberg Blog Post #3

One last event to practice for Masters World's in Vermont. The Sandy Creek sling is a one day C-tier which I won in 2018. Being that it is in Athens and on a course I really like, I headed there to defend my title. It looked like a gloomy day kinda of misting but was playable and not steaming hot. I was placed in a somewhat featured group that included the top other two rated players in the event Jason Light and Austin Lytle. We played two holes and they called it for lightening. I went birdie, eagle with a 75 foot putt right before they blew the horn. We waited around for 4 hours and I though they were just going to call it.
But they sent us out there to finish the 16 holes and make it an official event. The lightning was gone but the rain was still in full force. Luckily I had my new pro Pull sponsored super umbrella and Ryan my buddy on the bag. I came out and played pretty well taking a commanding 5 stroke lead headed on to hole 11. Austin pushes a little as the rain and my grip had reached it saturated point, but I held on to win by 3. So now I have an A, B, and a C- tier win in the open division this year. I really mixed it up throwing many different discs. After birding 4 out of 5 holes all with different brands J-Light looked at me and said "you really do throw everything, huh". I went Latitude, Prodigy, Innova, and Kastaplast all birdies.
Getting ready for Masters Worlds as my next event. I am excited to defend the title and look forward to what I am told will be fair fun courses. Patrick Brown and I will defend our doubles title to start the week and then I will be on my quest for a second title. I have found that it is hard to repeat in any event, but I have noticed with my new mixed bag that when I am playing well, my level is higher than last year. Plus my jump putt is much better now that I have old blackie back .
On a business level I see NG getting smoother every day. It has its hick ups, but overall we are on the rise. The funny thing is people ask me why should I play NG? Besides all the prizes and such, I ask them, why did you play your local C-tier? I didn't know we had to give players a reason to play tournament golf. Our goal was just to make that experience better.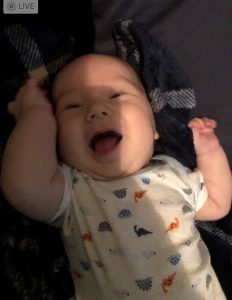 On a personal level I just celebrated my first Father's Day and Synthya is so sweet. From gifts to homemade steak and potatoes she made me feel special. Leomax is growing fast and he is so smart!! I just rented my first pressure washer and waved my house . Those things are pretty fun. I have also been working on getting a few courses put in so we have something decent to play. Looking good to put in a championship course here in Georgia!!
Going to Vermont now, wish me luck!!!