Do you want a FREE Infinite Discs T-Shirt?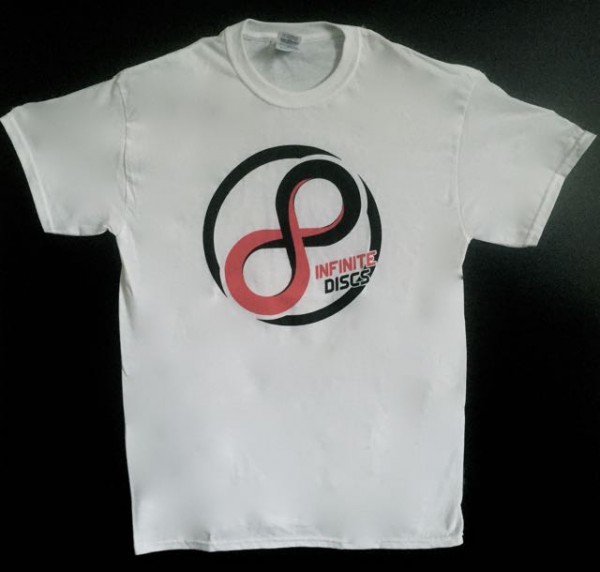 We've updated the reviews section of our website to now include user flight ratings and recommendations for beginners. To give our customers what they want, we need your help!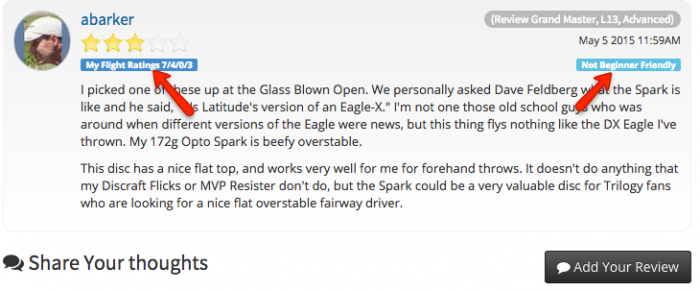 We will be giving away 100 Free T-Shirts to disc golfers who create/update their Infinite Discs review profile (must include biography, years playing, skill level, driving distance, driving hand). If you haven't registered on InfiniteDiscs.com you can do so here.
And write (or update existing) quality reviews. The more quality reviews you write/update, the more chances you have to win!
To be eligible, the following must apply to all reviews:
1. Update the plastic type (if the disc you are reviewing has more than one plastic type).
2. Have an updated star rating according to this criteria:
5-Stars – Must Have
4-Stars – Great Disc
3-Stars – Average Disc
2-Stars – Below Average Disc
1-Star – Waste of Plastic
3. Update the recommendation for beginners.
4. Have a minimum of 75 words (or a video).
5. Update your flight ratings (do you think the disc flies exactly as the manufacturer said, or something different?).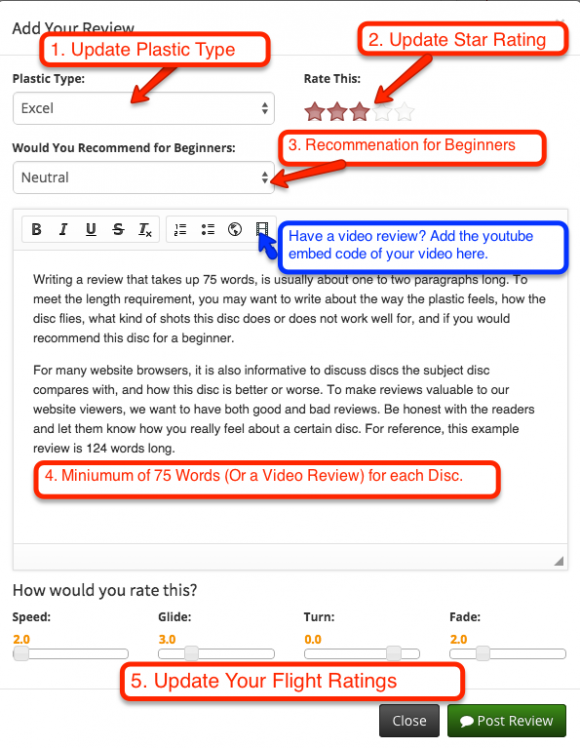 To get a free t-shirt, your profile and reviews must be updated by July 15th, 2015. Eligible participants will be emailed promo codes where they can order the shirt of their size on our website for Free.
Automatic T-Shirt Recipients
Any reviewer with an updated Infinite profile and at least 12 quality reviews "Review Enthusiast" (with updated flight ratings/beginner recommendations) will be automatically eligible by simply completing this form.
The fine print that you probably won't actually read…
Each reviewer will only be eligible for one free T shirt. After eligibility is automatically received (12 updated reviews) or your review is randomly selected, a promo code for 99.99% off of a white Infinite Discs cotton T-Shirt will be emailed to you, where you can then make the order and select your size. Offer is good until 100 shirts are redeemed, or July 15th, 2015. If 100 people automatically qualify before July 15th, there will be no random drawing.This offer does not include free shipping on the shirt, unless you combine your t-shirt with an order that qualifies for free shipping. If you redeem only the free shirt, the shipping cost is $2.56 within the United States. International shipping costs are more expensive and vary by country.