Introducing: PYROHYZER Glass Minis!

If you're ready to take your Mini Marker game to the next level, you're going to need a Pyrohyzer Glass Mini. We met the creators of these gorgeous mini makers at the 2018 Las Vegas Challenge and fell in love with their handmade creations! We worked up a deal to sell the glass minis at InfiniteDiscs.com and make them available to our customers.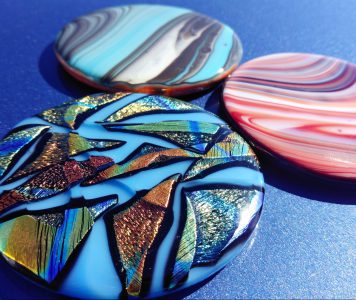 Since each mini is hand-made, they are all completely unique from one another. Not only are these beautiful glass minis for collecting and displaying, they are durable enough to use on the course. Some minis have different effects to make them sparkle, or glow! These Pyrohyzer Glass Minis come in two sizes: Regular, and Micro Mini.
So if you're ready to have the coolest Mini on the course, these are for you!