Introducing the Power Pocket Pouch XXL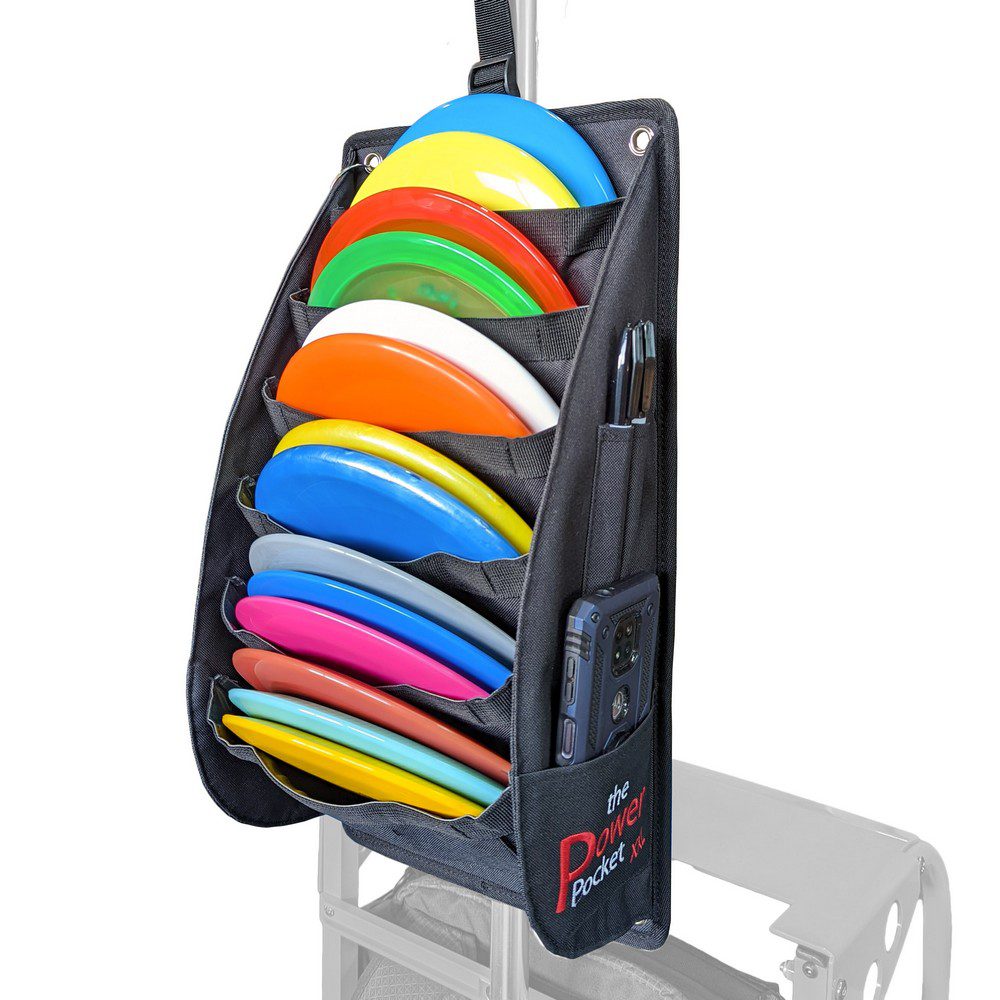 The Power Pocket Pouch XXL is a bigger, higher capacity version of the very popular Power Pocket Pouch.
It has become a number-one preferred accessory for any disc golf cart. It attaches to your cart handle and easily holds ten to fifteen go-to discs within easy reach. It also has room for a mini, clipboard or phone, and pencils. The XXL also features an additional accessory pocket for a snack or other item. No more bending down for your favorite discs! Attaches to telescoping handle of most disc golf carts.
The Power Pocket has two Velcro tabs that attach to the telescoping tubes. An adjustable strap attaches to the handle to control the height of the pouch.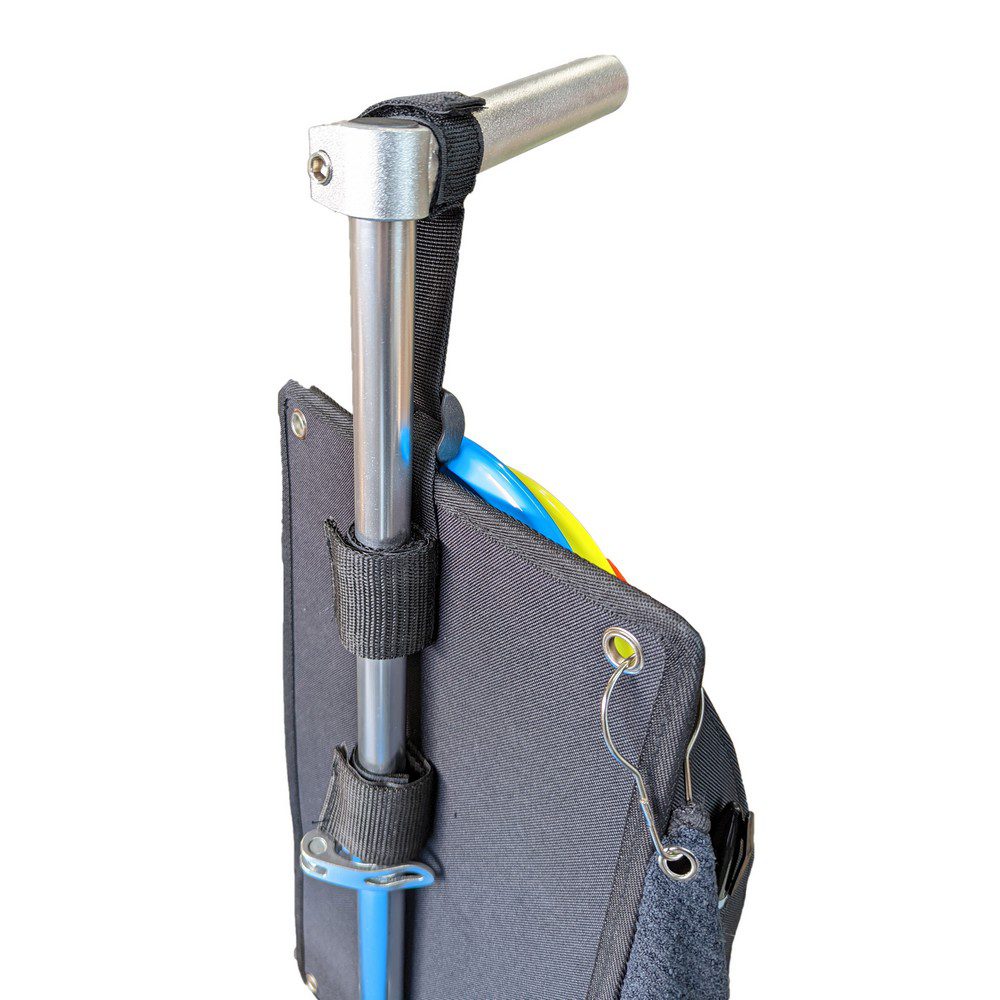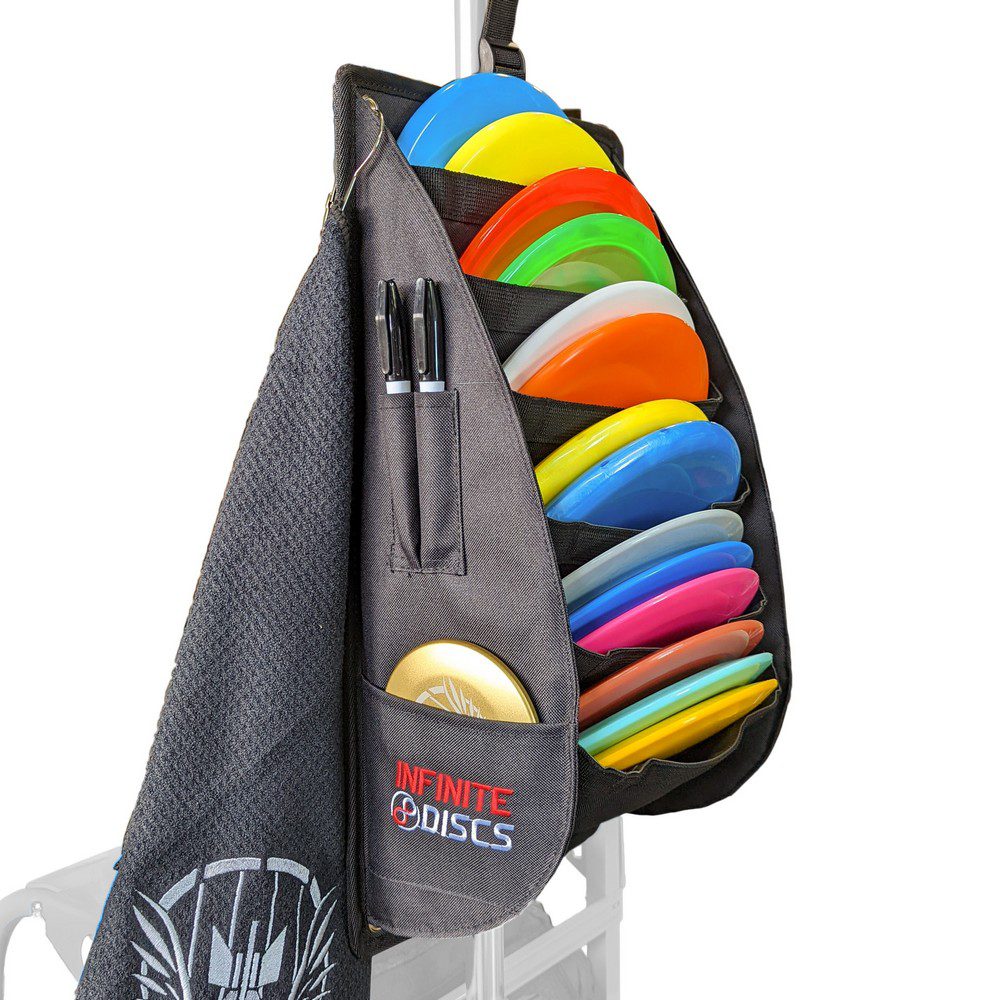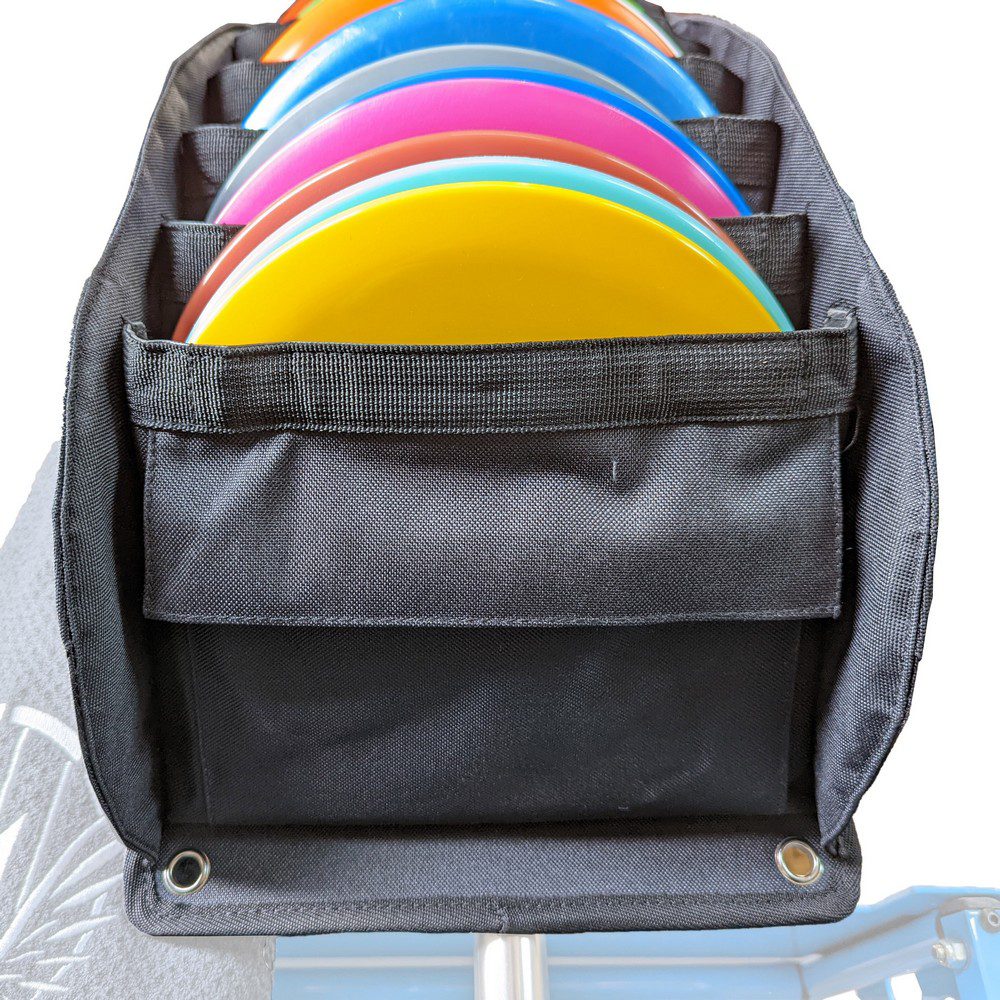 Features:
Holds 10-15 discs
Cellphone pocket
Mini pocket
Clipboard or Scorecard pocket
Pencil holders
Grommets for towels, bag tags, etc.
Additional Accessory Pocket
CLICK HERE TO BUY THE POWER POCKET POUCH XXL
---
The Power Pocket XXL also has a rainfly as an optional accessory. If you play a lot in the rain, you're going to want to keep your discs dry. The Power Pocket XXL Rainfly will keep your discs dry, but still allows super fast and easy access. The rainfly has two openings, making it simple to quickly grab the disc you are looking for.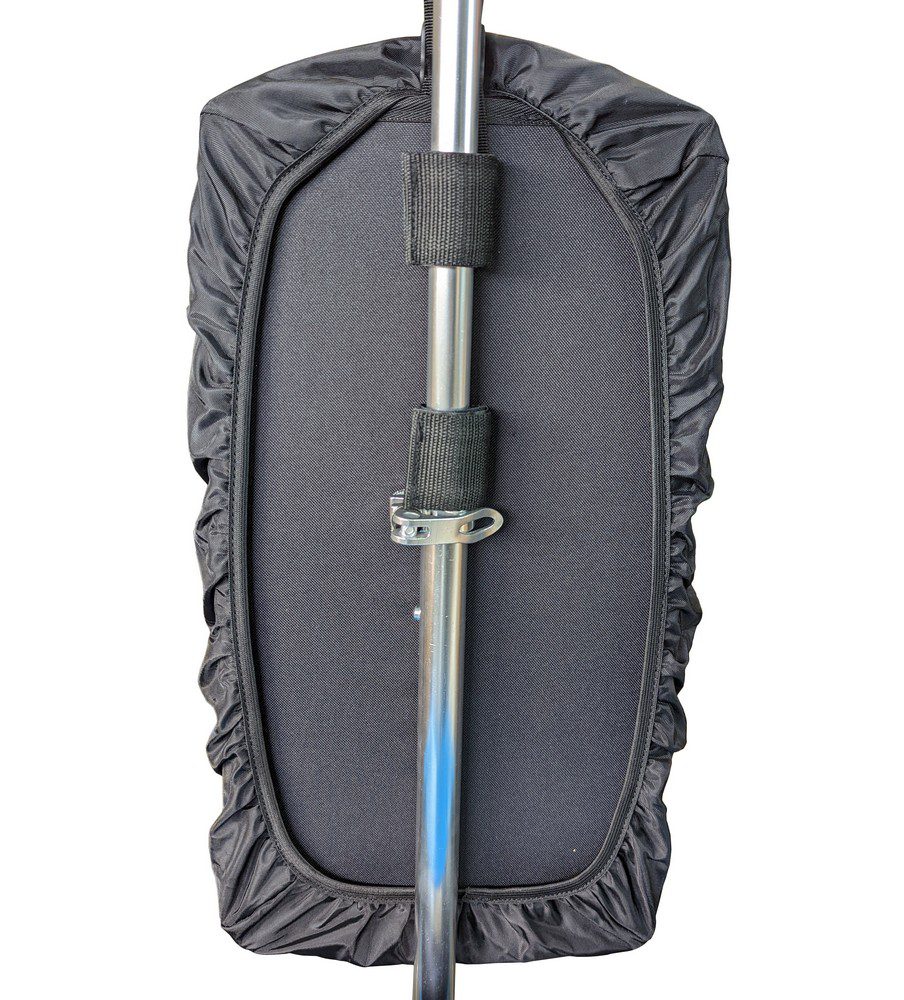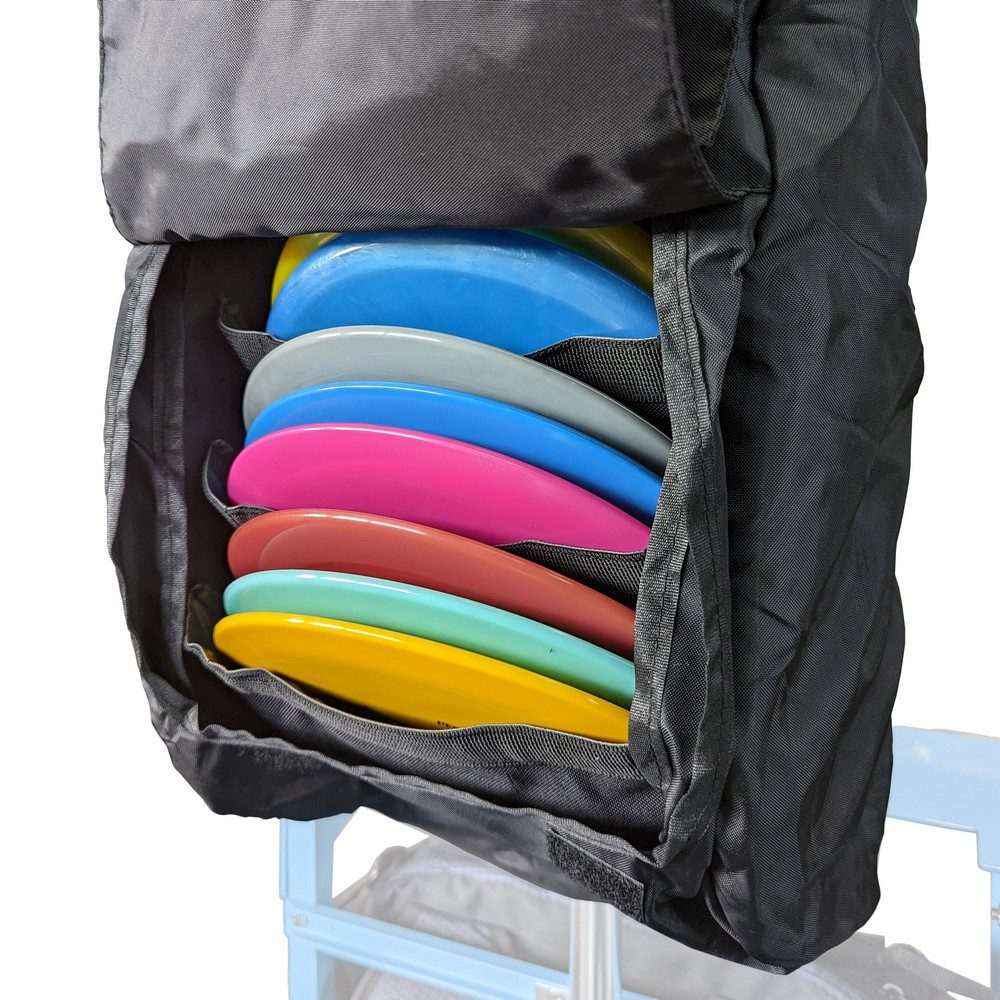 Click here to buy the Power Pocket Pouch XXL Rainfly
---
Of course, if you'd like to keep things simple, the original Power Pocket Pouch is still available and will make an awesome addition to your cart! It's own rainfly will be coming very soon!