Ledgestone Insurance Open Winners!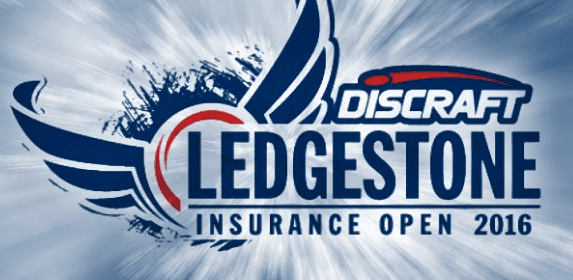 Thanks for watching the Ledgestone Insurance Open and participating in our Giveaways!
Seeing the participation and support from active disc golf fans makes us more likely to help sponsor future events like this.
Unfortunately our website wasn't quite able to handle all the traffic delivered by Saturday's giveaway, which didn't give many users a positive experience with InfiniteDiscs.com. The good news is that now we are aware of our website's current limitations so we can get things fixed and improved for the future! Now, time for the winners!
Gift Card Contest Winners:
Thursday, Promo Code Winner: Glen Smith, Lawrenceville, GA
Friday, Newsletter Subscriber Winner: Eric Buchholz, Florida
Saturday, Find the hidden discs winners: T. Oglow, Langley BC and Josh Lichti, Dubuque Iowa
Sunday, Facebook winner: Casey Cramer, Vancouver, WA
Zuca Cart Winner:
And the winner of the Zuca cart is Winona Forberg, Hickory Hills, IL.
All winners should have been contacted by email. Thanks again for your participation!