New Disc Golf Disc: DGA Tempest

DGA has announced a brand new disc, the Tempest!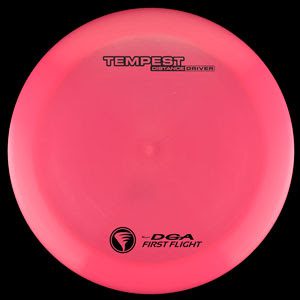 The Tempest is a new understable distance driver, with the flight numbers of 13, 5, -3, 2. This is DGA's third new mold of 2018, and we're super excited for it's release. This disc looks like it should achieve maximum distance for slower arms and huge turnover shots for big arms. While we haven't thrown this disc yet, its numbers suggest big glide, lots of turn, but still a decent amount of fade.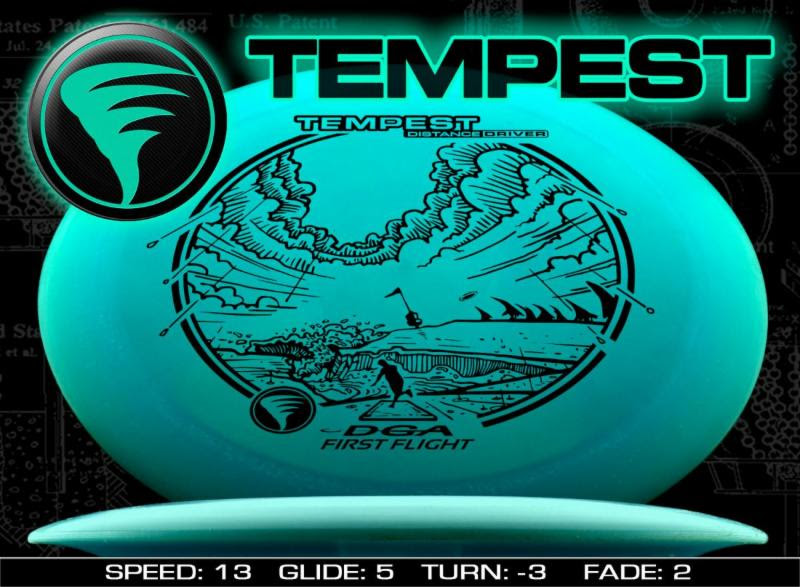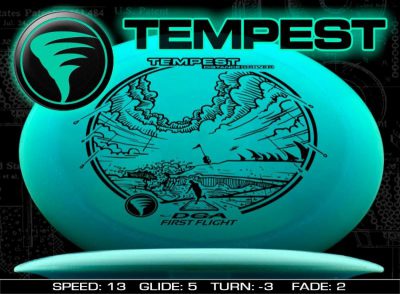 The First Flight edition will feature artwork by John Dorn with only 750 available. There will be regular First Flight stamps in the mix as well, before they switch to the regular stock stamp.
The Tempest is set to be released on Friday, September 14th.
If you are waiting for these discs to be in stock, be sure to set up an inventory alert here on the Tempest page. You can also see some finer details, such as the dimensions of the disc.