New Discmania DDX!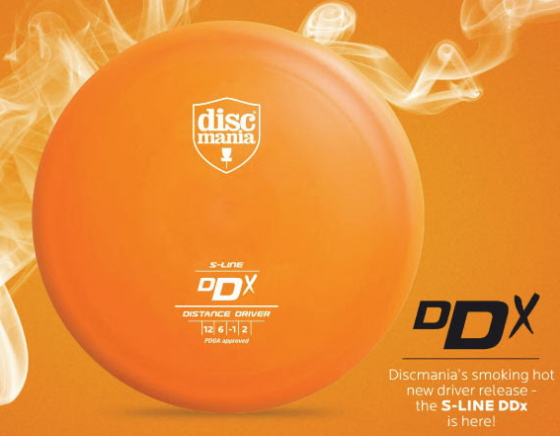 We are excited to announce the release of the newest Discmania distance driver–the DDX! There has been some confusion surrounding the release date, but we have confirmed with Discmania that they are sending them out today, and hopefully the DDX will be here by the end of the week!
Preorders can now be made here.
A few weeks ago, Discmania was nice enough to send us a Prototype DDX for us to test out. Overall, I loved this disc. I think it is a very workable high speed driver. It is a shapeable disc for me. I was able to get a big long s-curve out of it, and I could get a nice long turnover shot if I released it right. I think this disc will be a fantastic addition to the Discmania lineup.