Spectacular Sunday Sale – Gateway, Legacy, Prodigy & Vibram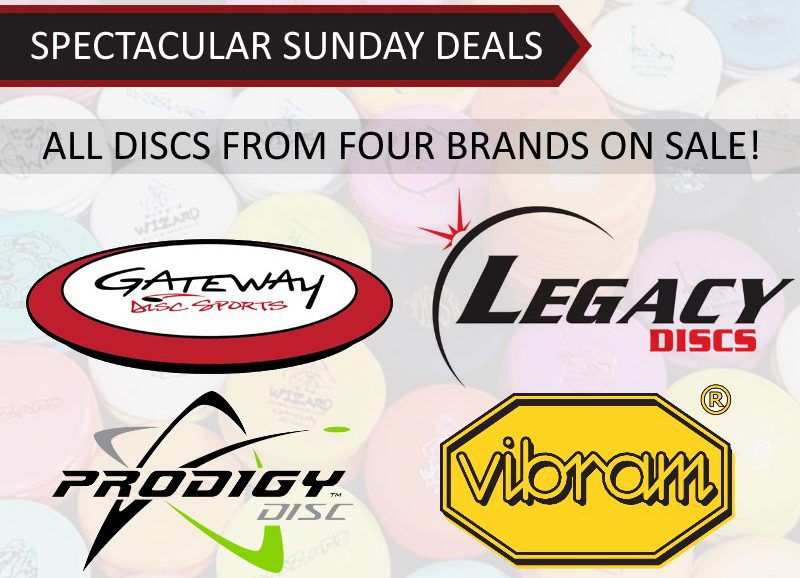 For spectacular Sunday, all Gateway, Legacy, Prodigy, and Vibram discs will be on sale. These "mid major" brands make excellent discs that the casual disc golfer may not be familiar with.
Reduced Shipping on ALL Disc Orders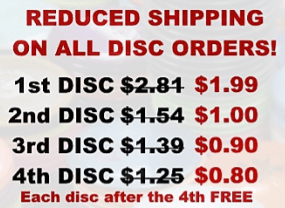 During the sales weekend, we are discounting ALL discs by temporarily subsidizing our normal shipping charges.
Shipping for a one disc order this weekend is only $1.99 and the max disc shipping cost is just $4.69!
The more discs you purchase, the more money you save, even if you're purchasing a disc that isn't on sale today.