TOP TWENTY TUESDAY – JULY 28TH 2020

It is time once again for our look back at the last week of sales. This weekly chart is generated from the sales figures at Infinite Discs – the purchases made by our customers are the only contributing factor to the statistics. We break the results down by disc model and plastic type so you can see which plastic types are selling the most. Here we go…
Top Twenty Tuesday for July 28th, 2020
#1 – Signature I-Blend EMPEROR
#2 – Crazy Tough ZONE
#3 – Signature ESP HADES
#4 – Star DESTROYER
#5 – ESP ZONE
#6 – Z Line BUZZZ
#7 – Star WRAITH
#8 – Signature ESP ZEUS
#9 – DX AVIAR
#10 – Cryztal Sparkle RAPTOR
#11 – R-Pro PIG
#12 – Ground Plastic RUNE
#13 – DX LEOPARD
#14 – Neo ESSENCE
#15 – Tour ESP MANTIS
#16 – Z Color Shift COMET
17 – Star TEEBIRD
#18 – Z Color Shift BANGER
#19 – Prime Burst JUDGE
#20 – EXO Hard LINK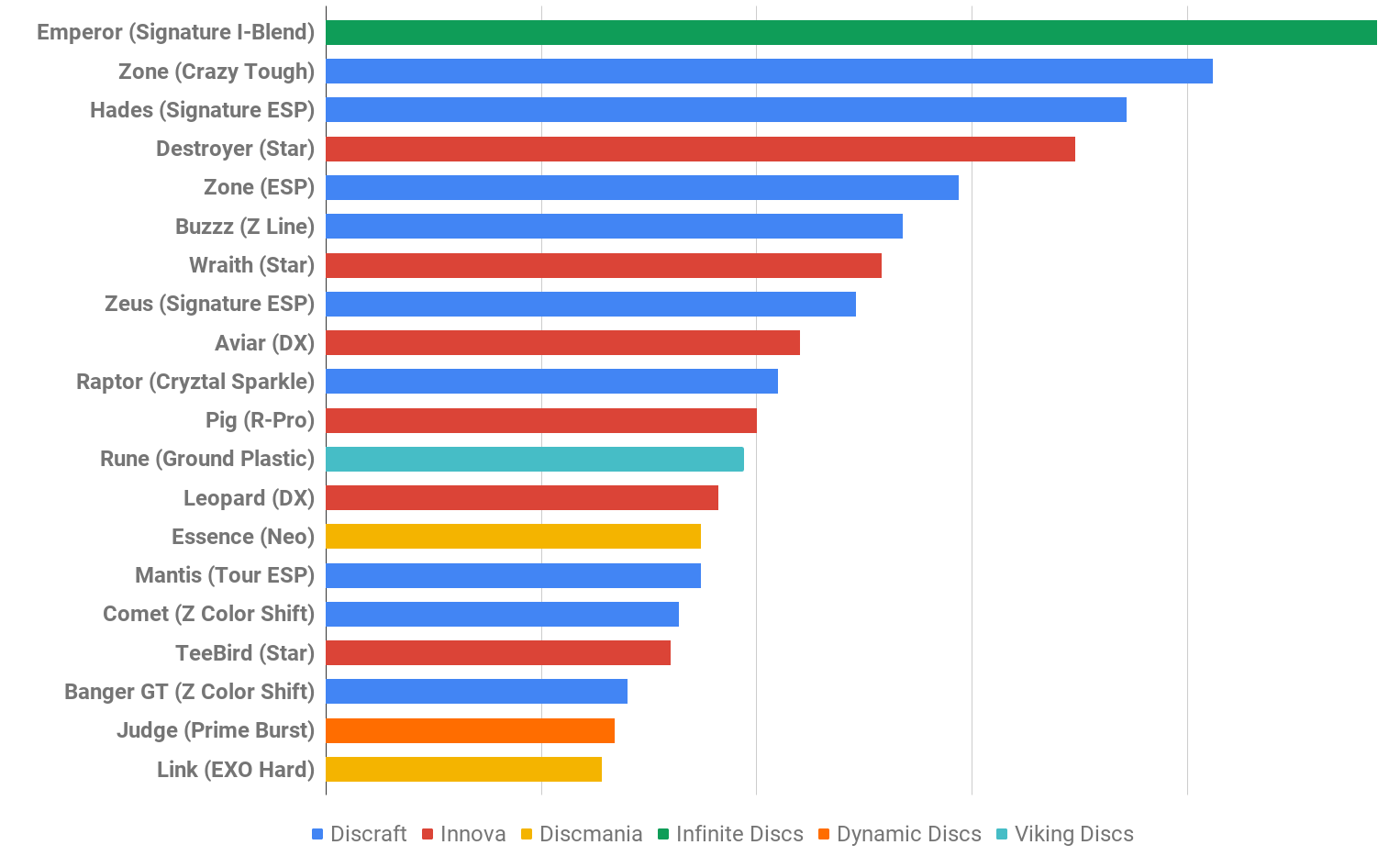 This week's chart has a nice mix of several brands– 6 different brands are represented, including an entry from VIKING DISCS at #12 with the RUNE putter. The top spot was taken by the Kona Panis Signature I-Blend EMPEROR which was released last weekend. Great job, Kona! There's a good sampling of Ledgestone Open special edition discs on the chart as well.
We actually posted the top 20 for last week as well, but for some reason the blog broke and failed to post the article, so here is a look at last week's chart. You'll see that the number of brands represented last week was only 2– it was a duel between Innova and Discraft.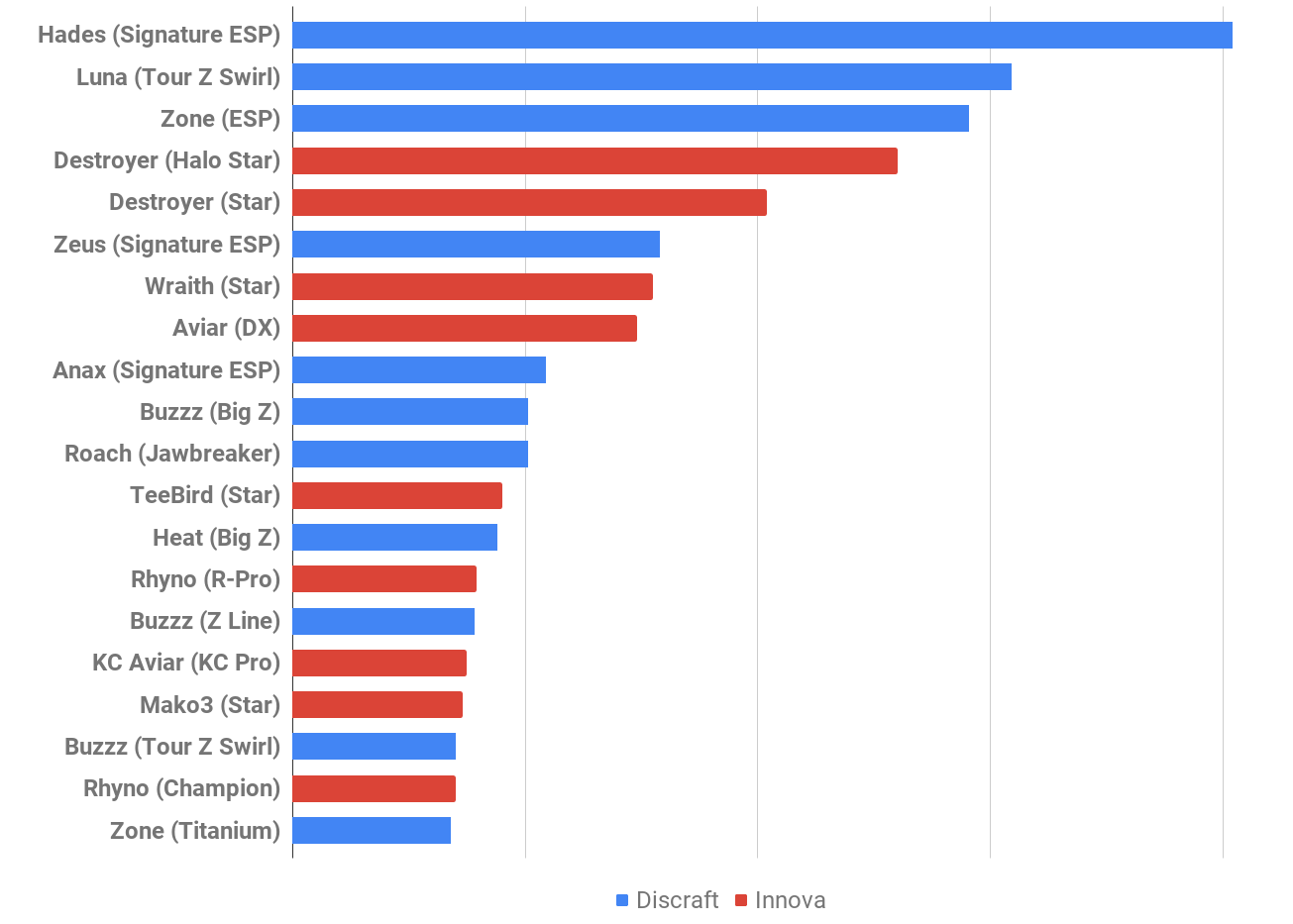 Notice last week, it was all blue for Discraft vs red for Innova, with Hades taking the #1 spot.
–> Each week we'll invite you to leave a prediction for a certain chart position on next week's TOP TWENTY TUESDAY report. The person to predict that chart position correctly in the comments will win a $10 gift card for the Infinite Discs website.
WINNER – The #11 spot last week was taken by the Jawbreaker Roach, which nobody guessed. But since the post disappeared, we'll look at this week's chart as well. #11 this was was the R-Pro Pig which was guessed by Dan. Congrats!
GIFT CARD PREDICTION FOR NEXT WEEK:  Leave your comment below to guess the #12 spot for next chart.  It will go to the FIRST person to get it right. Good luck!