2018 Disc of the Week–Week 6–Infinite Discs Exodus

This week is a very special one in Infinite Discs History! The Infinite Discs Exodus has been released TODAY!!! And we are celebrating by making it our disc of the week!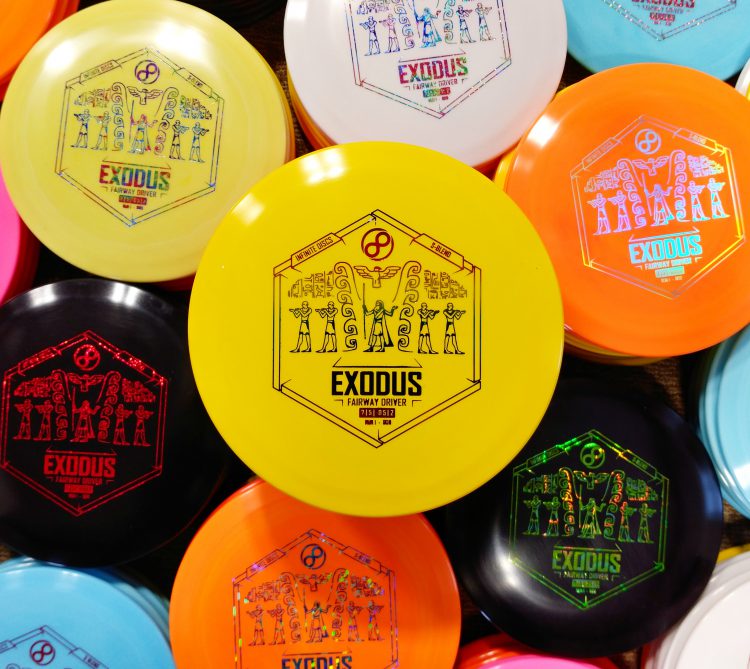 The Infinite Discs Exodus is the first disc to be released as part of our new partnership with Innova Champion Discs. This initial release of the Exodus is only available in the grippy and durable S-Blend plastic. We got in a few prototypes of the Exodus a few weeks ago, and we have been ecstatic with the way it has performed. It is a stable fairway driver that flies true to its flight numbers of 7/5/-0.5/2. In our experience, this disc will hold very straight for a long time–sneaky long for a 7 speed driver–and then have a strong and predictable fade at the end of the flight. Some of the old timers have even compared it to the old Eagle-L mold. So if this sounds like this disc could be right for you, give it a shot! This first run is only 800 discs, so we expect they will sell out fast!
For this first release week only, you can also take 15% off the Exodus by using the code: DWEXODUS18. And make sure to check out our Facebook page for a giveaway that we will be posting later today! We are pumped about this new chapter at Infinite Discs. Make sure you are a part of it by picking up an Exodus today!