2020 Christmas Gift Ideas for Disc Golfers

This holiday shopping guide was written for 2021. Check out our most recent article for 2022 disc golf gift ideas.
Every year at Infinite Discs we put together a unique, fun list of gift ideas for disc golfers. Let's take a look at the 2020 holiday ideas that we feel would please any disc golfer. This is your 2020 Disc Golf Gift guide!
Discs!
Of course, no disc golf will turn down more discs for the holidays. But where do you start if you don't know which specific discs they need in their bag? You might as well get something that is fun to throw and collectible, or that shares a little holiday spirit. That way, whether they throw it, or keep it as a memento, they'll be happy. Here are a few holiday discs you might consider: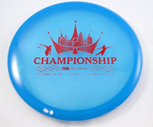 SPECIAL EDITION DISCS — One of the fun gift ideas for any disc collector or player is a limited edition disc, or a signature edition supporting a professional player. In 2020, signature editions became something of a rarity and sold out quickly whenever they became available. But you might be able to snag a good one if you hurry. Plus there are other limited editions and special editions, including fun tournament stamp discs.  Infinite Discs has a great selection of Pro Tour Championship Discs that make great mementos and throwers!
Browse Limited Edition Discs Here
Browse Special Edition Discs Here
Browse Signature Series Discs Here
Browse Pro Tour Tournament Discs Here
Browse United States Disc Golf Championship Discs Here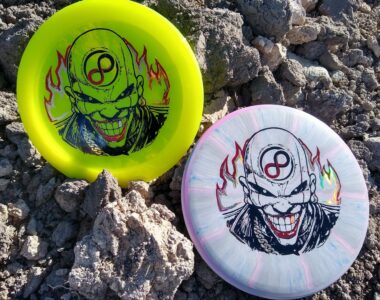 HOLIDAY EDITION DISCS — Several different disc manufactures make holiday edition discs. If your disc golfer prefers more of a spooky edge, we have a lot of discs that were released as Halloween discs. Or, if you want a more traditional "Happy Holidays" or "Season's Greetings" style, we usually have a few of those as well.
You can BROWSE THE HOLIDAY SELECTION HERE and filter by brand or disc type to find exactly what you like among the holiday editions.
You can BROWSE THE SPOOKY HALLOWEEN STAMPS HERE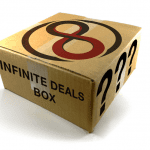 DISC DEALS BOXES — Every year, without fail, one of the most popular gift purchases from Infinite Discs the Infinite Deals Box. These are 7-disc package sets with a variety of different disc models from different brands, including stock stamps, tournament stamps, misprints, and more. The downside in 2020 is that the disc supply ran so low with the top manufacturers that there were simply not many discs to use for Deals Boxes. So, our supply of Deals Boxes has been extremely limited. The most popular two packages are the following, and you can check back from time to time and see if you're lucky enough to snag one:
MISPRINT DISCS and X-OUT DISCS – Sometimes you can find some real treasures at a discounted price by browsing the Misprint and X-Out discs that Infinite Discs keeps in stock. "Misprints" are discs that have stamp flaws, double stamps, or some kind of messed up artwork on them. "X-Outs" are factory seconds that have minor flaws in the plastic that shouldn't effect the flight of the disc. You can even grab a bunch of these misprints and factory seconds as white elephants for disc golfers.
LARGE GIFT ITEMS
If you want to impress your disc golfer for the holidays, hit them with a big ticket item that they will love but might not have felt ready to purchase on their own.  Here are a few ideas: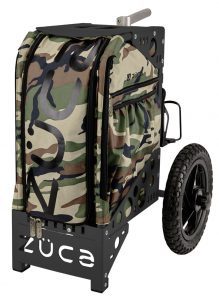 ZUCA ALL TERRAIN CART — One of the most popular disc golf carts for the frequent disc golfer is the Zuca cart which is built to carry a maximum quantity of discs, provides a place to sit during long rounds, and carries a variety of accessories. There are also many other features which can be added to the Zuca cart, like padded seat cushions, more drink holders, putter pouches, and more. There are color combinations available for any taste.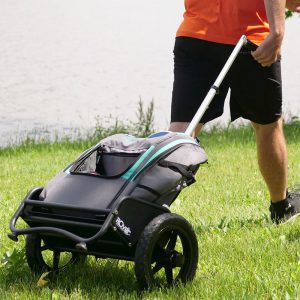 MVP ROVER CART — Maybe you don't want to spend two or three hundred dollars and your disc golfer already has a backpack that he or she likes. You can simply grab them the new MVP ROVER CART to essentially give their backpack a set of wheels so it can be pushed or pulled around the course with ease. There aren't a lot of bells and whistles with this option, but it gets the job done.
CART ACCESSORIES – If the disc golfer on your list already has a disc golf cart, there are many accessories that can be added.  One of the newest and most exciting add-ons for a player who wants to carry more discs around than anybody else is the POWER POCKET POUCH which can be added to the handle of existing carts to carry more putters or disc favorites. It's super handy, and yes, excessive!
SEE ALL CART VARIETIES AND ADD-ON ACCESSORIES HERE
PORTABLE PRACTICE BASKETS — Any disc golfer would be utterly impressed with a new portable disc golf practice basket. There are a wide variety of baskets available on the market by a lot of different manufacturers, all with the intent to provide an easy way for players to practice in their yard, set up small courses, or take with them on camping trips, etc. Here are some of the newest and most popular options: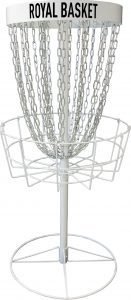 Black Hole Pro with Transit Bag — The Black Hole Pro is a very popular practice basket by MVP and this year they've added a Transit Bag as an easy way to carry the broken-down basket from place to place.
Viking Discs Royal Basket – The Royal Basket by Viking Discs is one of the newest additions to the family of portable baskets. It is a heavy duty basket that is built to last, but not too heavy to move around. It's a great option for a basket that will catch discs as well as many course baskets.
Dynamic Discs Scout Basket — This is the latest folding, portable basket option and was released in 2020 by Dynamic Discs. It is collapsible and easy to carry around in the bag which is included with your purchase.
DGA Mach Lite — This is our favorite and by far the best-selling collapsible basket. It is easily folded and transported inside a shoulder carry case, yet is very sturdy and well constructed. The color availability tends to change from year to year, so you may find it in green, blue, orange, or other colors that DGA introduces from time to time.
Viking Discs Battle Basket Pro – For a lighter weight basket that is very easy to move around and set up for casual backyard play, the new Battle Basket Pro is extremely affordable. The chains are thinner, allowing for more "splash-out" putts, but it is a fun target at a low cost for casual play and practice. It's also a great option for young players who are just picking up the basics of the game of disc golf.
SEE A BUNCH OF PORTABLE BASKET OPTIONS HERE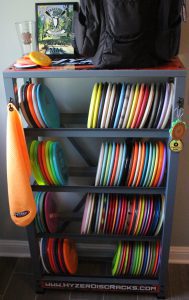 HYZER DISC RACK — Maybe you're looking for a way for your disc addict to store their copious amounts of discs. You can help them keep their extra discs or collection organized with the new Hyzer Disc Rack. Think about it… you'll be helping your disc golfer stay organized while also keeping your own domain a little less cluttered with discs. It's a win win!
There are a couple of different designs available, including one with the Hyzer Disc Rack branding and another with Infinite Discs logos and branding. The shelf is very easy to build without tools and is designed especially for discs while also including extra hooks on the front for hanging towels and bag tags. The top shelf holds a bag or trophies for display.  While this is an item that might be a little bit outside of the casual disc golf budget, it definitely stands out as an impressive gift for the holiday season.
One of the most exciting things you can give to any hard-core disc golfer or disc collector is a one-year membership in the Infinite Discs VIP Club.  That way, the disc golfer you love will receive a unique, collectible disc every month, automatically, as well as discounts on the Infinite Discs website and access to exclusive releases in the VIP Club Store.
SIGN UP FOR THE MEMBERSHIP HERE (select the pre-paid annual option, or pay month-to-month for as long as you want)
MID-RANGE BUDGET ITEMS
Maybe you don't have a huge budget, but you want to get your favorite disc golfer something nice that is under $100. Here are a few fun ideas that will fit the bill…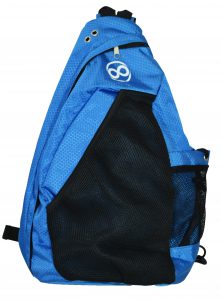 INFINITE DISC SLINGER BAG — The Infinite Disc Slinger is designed for affordability, ease, and comfort for quick disc golf rounds. It provides a quality bag option for beginners as well as experienced players who simply want to grab a dozen discs and hit the course. This is the perfect crossover between traditional shoulder bags and backpacks. You can throw it over your shoulder (the strap can be adjusted for whichever shoulder you prefer), carried in your hand, or slung across your body like popular sling bags.  It is available in a variety of different colors. See the Disc Slinger Bag HERE
INFINITE DISCS DELUXE SLINGER BAG — The popular Disc Slinger bag now has a deluxe option. With longer-lasting materials, embroidered logos, and increased disc capacity, the deluxe model makes an even nicer gift!  See the Deluxe Disc Slinger Bag HERE
LARGE SELECTION OF APPAREL — Whether you're looking for t-shirts, or sweatshirts, or jackets, or hats, there is a huge selection of apparel options from many brands on the Infinite Discs website. These choices fit any taste of budget. Check out those apparel options HERE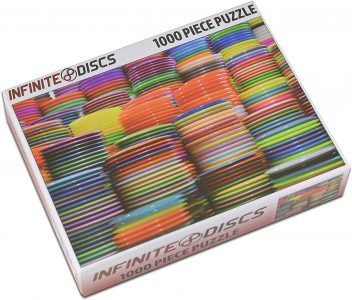 DISC GOLF PUZZLES AND BOARD GAMES — Maybe you're stuck inside for the winter months. Or maybe you just like disc golf enough to watch to play it on the table top. There are actually some fun board games now which are built around the disc golf experience. Plus there are 500 and 1000 piece puzzles that are a real challenge to put together, featuring every disc golfer's obsessions…piles of colorful discs!  Check out Disc Golf Board Games and Puzzles HERE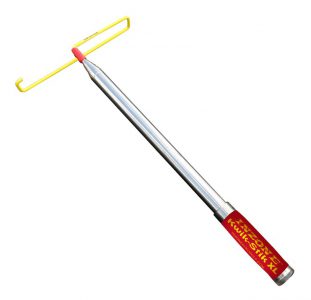 THE KWIK-STIK RETRIEVER — Disc Retrievers have always been a good gift idea because pretty much every serious disc golf plays near water or trees and needs a way to get back the discs that have flown astray. The Kwik-Stik is one of the most popular options on the market with a telescopic pole that can extend to an impressive reach and a couple of different ways to trap and pull in the hard-to-reach disc. Some players are hesitant to spring the cash for a retriever even though it will save money time and time again when counting the number of discs saved. That's where you come in– give one as a gift and that player will find endless occasions to use it!
Check out other Disc Retrievers HERE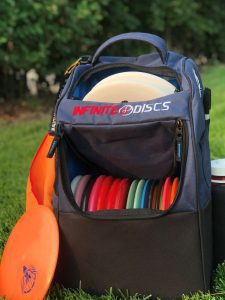 INFINITE DISCS HUCK PACK — A great choice as an entry-level backpack for new players, or for experienced players who want an affordable option to carry more discs, the Huck Pack just came out in 2020. It features great disc storage capacity and two water bottle holders to keep you hydrated. Though it is affordable, it still manages to be a rather comfortable choice. But if the Huck Pack isn't for you, there are other very good, affordable backpack options as well, like the Dynamic Discs Trooper, the Prodigy BP-3, The MVP Shuttle Bag, Latitude 64 Core bag, and more!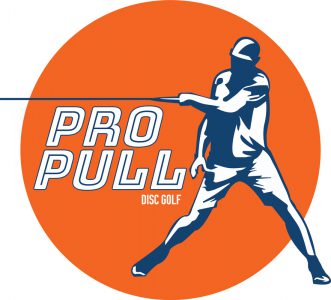 ProPull DISC GOLF TRAINER — The ProPull resistance band training kit has become a popular item for serious disc golfers who want to improve their throwing speed and strength. It can be used anywhere that the bands can be secured to a pole or tree. Check out the demo video HERE and see if this is the perfect gift for your disc golfer.
THE POWER POCKET POUCH — If you need a great gift idea for somebody who uses a disc golf cart, then the Power Pocket Pouch should do the trick. This handy cart accessory attaches to the cart handle and carries and additional 4-8 "go-to" discs as well as other items, like a cellphone, scorecard, mini marker, and more. See the Power Pocket Pouch HERE
STOCKING STUFFERS
These small items would be fun for little gifts to any disc golfer. They don't take a lot of space, they aren't expensive, and they can add a little fun to your Christmas morning…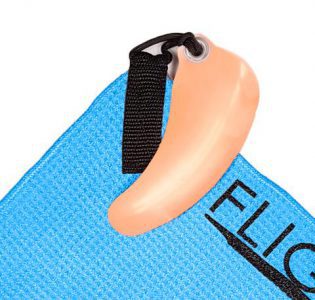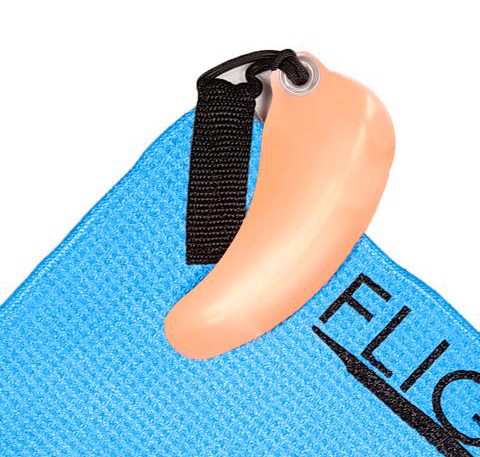 Flight Towel — The Flight Towel is one of the latest trends in disc golf. These towels come with a fob attached, and each fob is made out of the rim of a popular disc. That way, the towel isn't only good for drying discs, but it can be used as a warm-up tool where the player whips the towel through the air in a throwing motion. That helps warm-up the throwing arm with the player gripping the disc that rim that they love. It's an interesting and fun accessory that should make any player pleased.
Other Disc Golf Towels — Towels are frequently needed by disc golfers to keep their discs dry, and we've got a variety of different towels, from lightweight to thick and absorbent. They can easily be stuffed into any stocking. Plus, there are towels that are branded for just about any manufacturer, so no matter which brand the player likes, there should be a towel just for them.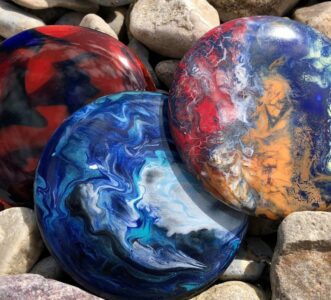 Pyrohyzer Glass Mini Discs — Another fun product that Infinite Discs started carrying this year is the unique glass mini discs by Pyrohyzer. Each mini is handmade and entirely unique. The prices vary depending on the amount of extra features, like "shatter" patterns, swirls, glow-in-the-dark, and etching. Though these glass minis are nice enough to display, they can be used as mini markers during disc golf rounds. They're definitely a top-notch gift idea that fits into the stocking.  Also available in MICRO MINI sizes.
Many Disc Golfers like to play in the dark, and to do that, they often prefer to throw glow-in-the-dark discs. The easiest and fastest way to charge up a glow disc is with a UV Flashlight. We have a simple, affordable UV flashlight in stock that is just the right size to carry in a pocket or in a bag. Plus, we have other tools for night disc golf, like LED lights that can be taped to the bottom of discs, or glow-in-the-dark tape rings to stick on non-glowing discs.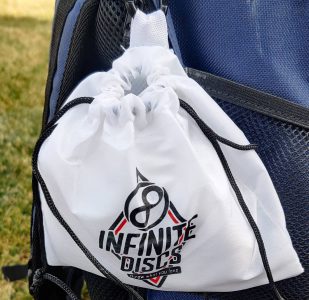 Infinite Discs Chalk Ball – The Infinite Discs Chalk Ball is one of the newest grip enhancers on the market in 2020. Other grip bags have filling like beads, sawdust, or dirt, etc. However, this one features the equivalent of climbers chalk which enhances the player's hold on the disc in all kinds of weather. Plus it can easily be clipped onto any backpack or cart with the carabiner that is included.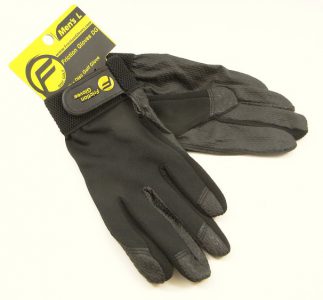 Friction Gloves — While these might appear to be somewhat expensive gloves at first glance, they are actually worth every dollar for disc golfers who want to play when it is cold outside. They take the bite out of the cold air, but more importantly, they provide extra grip on the disc, even when the plastic is wet. That way, disc golfers can play in the gold without taking gloves off to throw and putting them back on again to warm up. If you don't want to buy a pair of the Friction Gloves, they are also sold separately for single hands, so that the throwing hand can have the enhanced grip.
We also have the newest line of WARM FRICTION GLOVES which are thicker to keep hands and fingers warm in even lower temperatures which still providing the grip to play the game.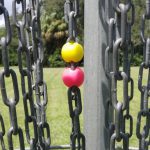 Disc Dots for Putting Practice – The DiscDot is a new product that is focused on helping players to focus. These little plastic balls attach to the chains of a basket– the player picks the chain. Then when practicing putting, the player can focus on the little colored balls to hit exactly where they'd like. The 2-packs come with bright, neon colors that are easy to see when focusing on the chains.
Kneepad Stress Minis – Another easy, useful stocking stuff is a Kneepad Mini marker made out of stress foam. These multipurpose minis come in handy in several ways. First of all, they can mark your lie just like other minis, but they also provide a soft pad for when the player needs to take a knee to throw from under a low-hanging branch. In addition, since they're made out of stress foam, they can be squeezed to release tension before or after putting. Plus, they are fun to throw and won't cause damage when they hit something (or someone) because they're light and soft. Put them on the ground, kneel on them, throw them, or squeeze them– these are fun little mini discs!
GIFT CARDS
Of course, if you're out of ideas, or you simply prefer to let your disc golfer pick their own discs or accessories, you can count on gift cards. Infinite Discs has two options for gift cards:
E-GIFT CARD — Delivers a code to the specified email address which can be used to purchase product on the website.
PHYSICAL GIFT CARD — We ship a plastic gift card to you so that you can wrap it, put it in a stocking, or hand it to the recipient.
WE WANT YOUR INPUT
Please post in the comments below about your ideas as ideal gifts for disc golfers. We'd love to know, and there are other shoppers out there who are looking for great ideas.