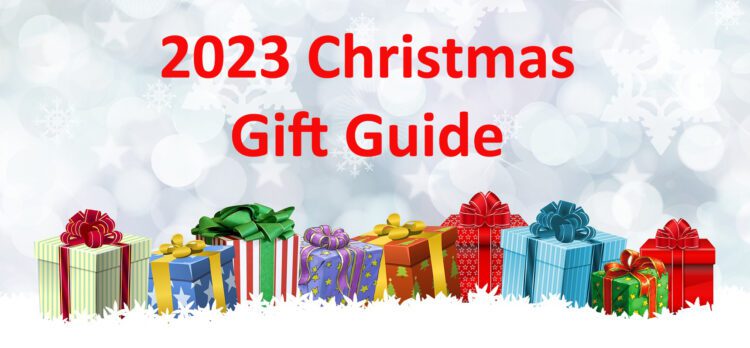 As the festive season draws near, it's time to start thinking about finding the perfect gifts for the disc golf aficionados in your life. Whether they're beginners or seasoned players, our comprehensive Christmas gift guide has you covered, offering a diverse range of products that cater to all budgets. From top-of-the-line equipment to fun stocking stuffers, this guide will help you spread the holiday cheer among disc golf lovers of all levels.
Big Ticket Disc Golf Gift Items
Disc Golf Carts
Enhance their disc golf experience with a high-quality, sturdy disc golf cart designed to carry their equipment effortlessly around the course. These carts typically come with durable wheels, ample storage space, and additional features for convenience. This is the ideal disc golf gift for serious players seeking to optimize their game, or casual players looking for an easier way to haul around their gear.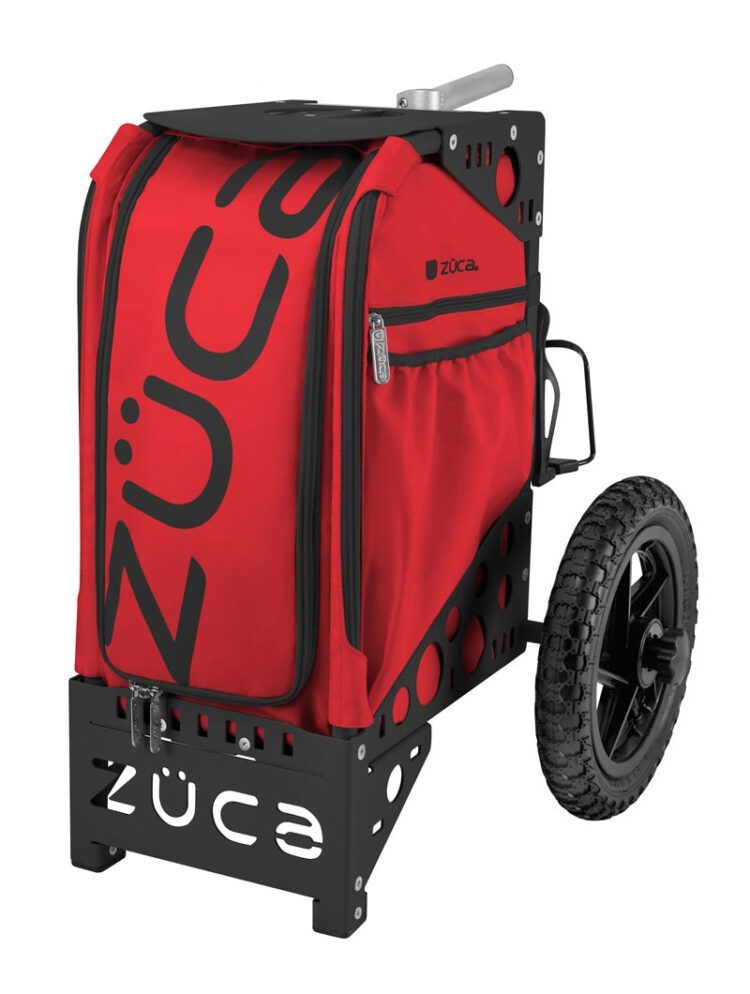 Rovic Cart – The Rovic Cart carries your bag full of discs, and has an optional seat, storage space, umbrella holder, and even mittens for cold weather disc golf. This is our best selling disc golf cart.
Zuca Cart – The popular Zuca Cart comes in a variety of styles. Some carry your existing bag, while others serve as a 'rolling bag'. They also come in a variety of colors. There are many accessories available for the Zuca Carts (see link below).
MVP Rover Cart – The Rover is a compact cart designed to carry your existing disc golf bag. It doesn't take up much space, making it easy to get your bag and cart to your favorite course.
Golf Cart accessories
If you are considering a cart for your disc golfer, make sure to check out the many accessories available to enhance your gift!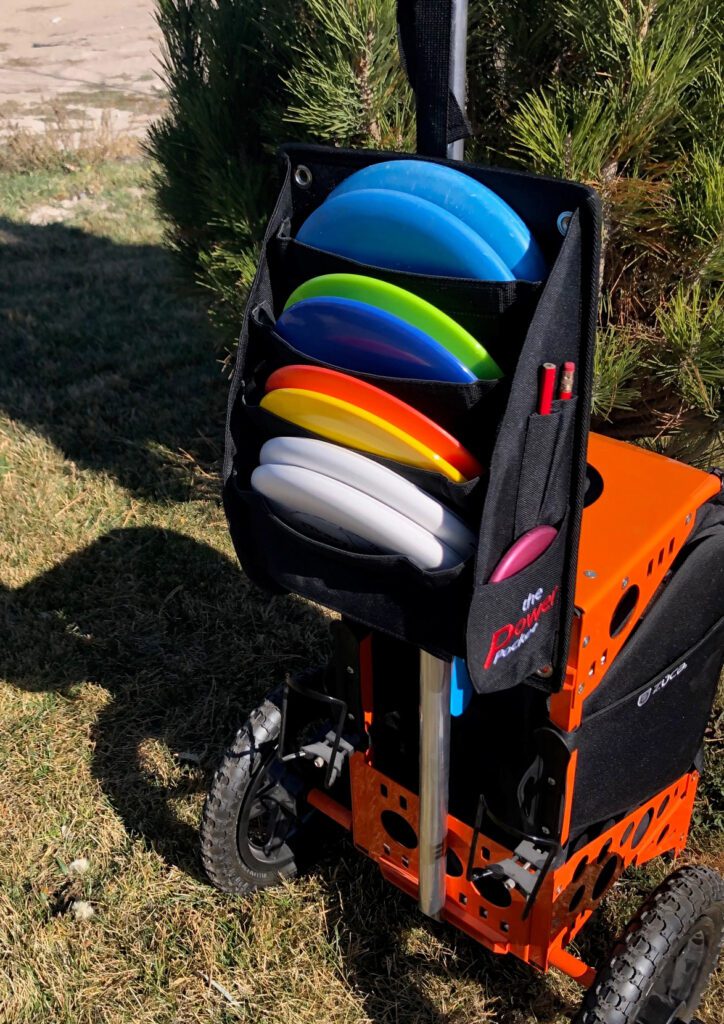 Power Pocket – This popular accessory keeps your most popular discs within easy reach, while giving your disc capacity a major boost. Available in three sizes
Zuca Saddlebags – Saddlebags add more space to your cart for all of your accessories: rain gear, snacks, or even extra discs. Plus, it has a built-in seat cover.
Check out all cart accessories here
Practice Baskets
Bring the course home with a professional-grade disc golf practice basket that allows them to sharpen their skills from the comfort of their backyard. Available in a variety of styles and portability.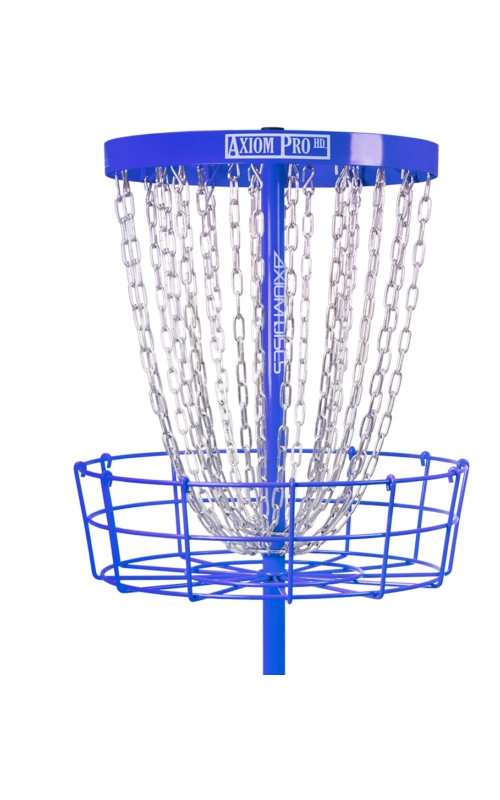 Axiom Pro HD – A great option for the backyard, the Pro HD features two rows of chains for great disc-stopping power. It comes in a variety of vibrant colors. It is a PDGA-approved size and it assembles and disassembles quickly and without tools.
DGA Mach Lite – If they are looking for a basket that will be transported frequently, the Mach Lite is a top contender. It easily collapses and includes a travel bag. Despite its light chains, it still does a pretty good job of catching discs. They can set up the basket at a beach, park, or wherever is convenient.
Gift Ideas for Backpack Bags
Upgrade their gear with a spacious, high-capacity disc golf bag that can accommodate an extensive disc collection, along with other essentials. Look for designs with multiple compartments, comfortable straps, and durable materials for prolonged use.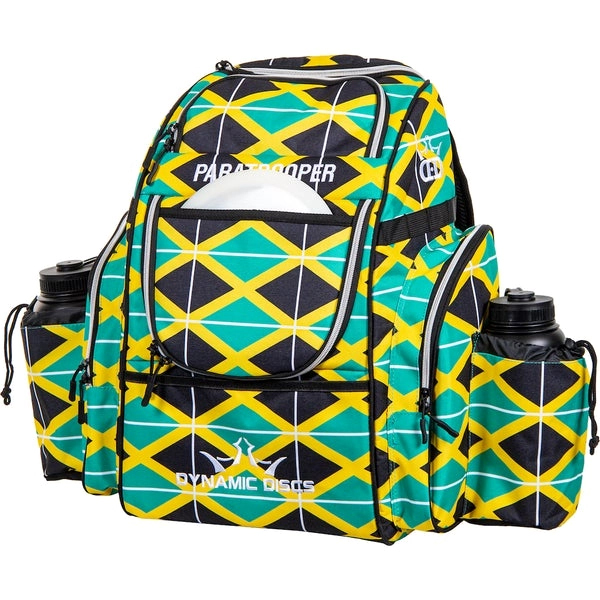 Paratrooper – This popular bag is loaded with features, but still comes in under $100 dollars. It holds 18+ discs with room to space for accessories like water bottles, grip enhancers, and minis. The bag is emblazoned with their choice of state or country flags.
Prodigy BP-1 V3 – Made with light weight yet durable material, the BP-1 V3 looks great and performs well. Carry all the discs they need with room for two water bottles, and even some snacks for their round. There is even room for an umbrella.
Axiom Voyager Lite – Lighter than previous Voyager models, the Lite comes with stronger zippers and more comfortable shoulder straps, while still giving them all the room they will need to carry their discs and accessories. Tip-resistant rubber feet add to the reasons to consider this bag.
VIP Membership – A Year Long Gift!
Gift them a membership to the Infinite Discs VIP Club. Each month members receive a disc with an exclusive stamp. Each stamp shows the total number of discs made, adding to the collectability of the disc. VIP members also have access to VIP-only discs and deals.
Check out the VIP Club info here
Disc Golf Rangefinder
Elevate their game with a high-tech disc golf rangefinder that helps them accurately measure distances on the course. These devices help to accurately choose the disc they need for the distance required.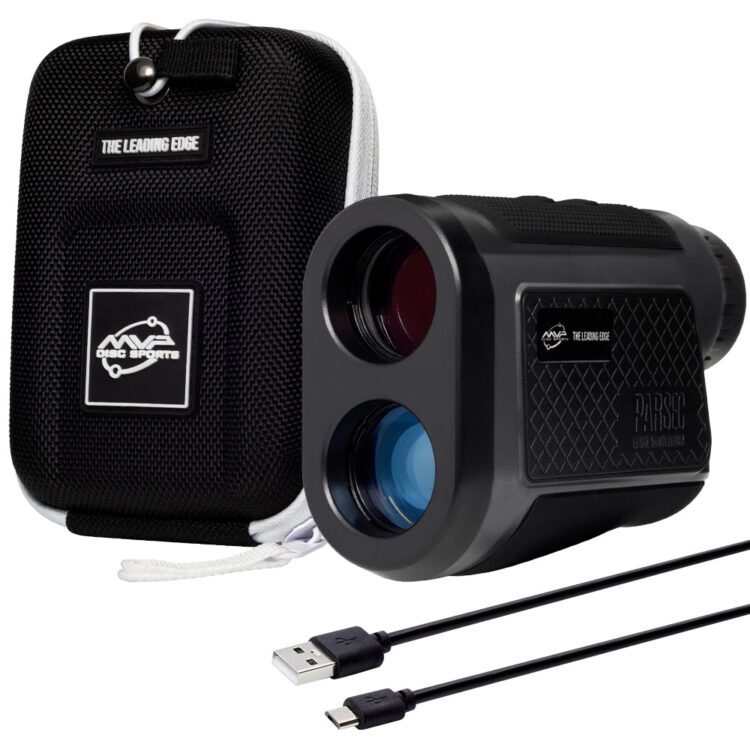 MVP Parsec Laser Rangefinder – This precision rangefinder can measure extra-long distances in three different modes. It features 6x magnification and includes a rechargeable lithium battery.
Apex NP600 – The NP600 comes with a rechargeable battery and has an impressive elevation compensation feature. Designed specifically for disc golf, it calculates the effective distance of a hole. An uphill, 300-foot hole may require 350 feet of power, which is what the NP600 will calculate and indicate.
Check out all rangefinders here
Medium-Sized Gifts for Disc Golfers
Disc Retrievers
Make their game more efficient with a reliable disc retriever that helps them easily recover their discs from water hazards, dense foliage, or grabby trees. Infinite has several retriever types for a variety of uses. Every disc golfer wants an easier way to save their favorite disc. Give them the gift of getting their favorite disc back.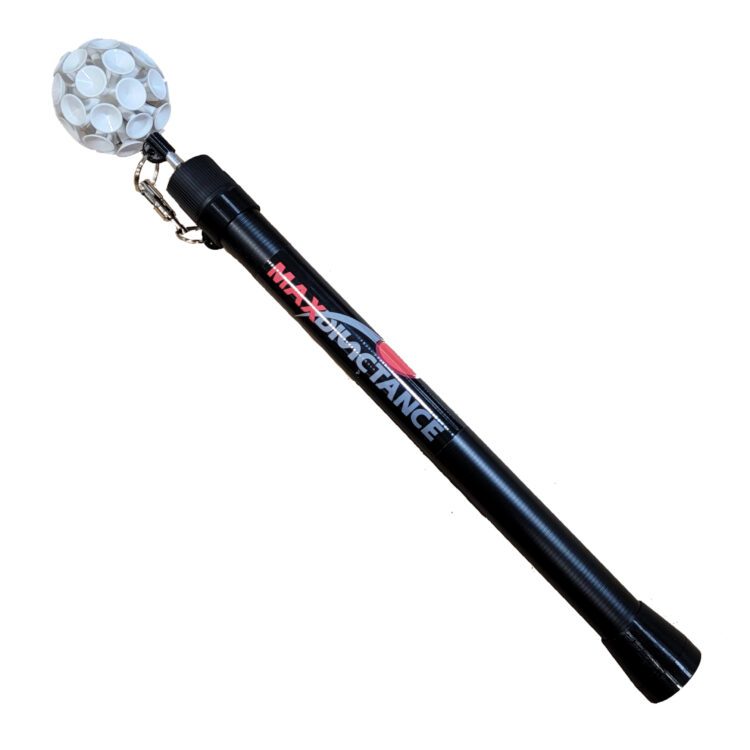 Max Stick – This carbon fiber retriever comes in several different sizes and can pay for itself by saving their discs from water or trees. The rubber attachment works amazing in ponds or small streams.
Golden Retriever – This works great for retrieving discs that land in water, but out of range of a retriever. Can be used for retrieving discs from ponds, lakes, rivers, or over fences.
Smaller Disc Golf Bags
Provide them with a compact, lightweight disc golf bag that can carry a few essential discs for quick rounds or casual play. Look for designs that offer comfortable shoulder straps and durable materials for long-lasting use. Small bags can be a great gift for new disc golfers who do not yet own a bag as well as experienced disc golfers looking for something more convenient for travel and casual rounds.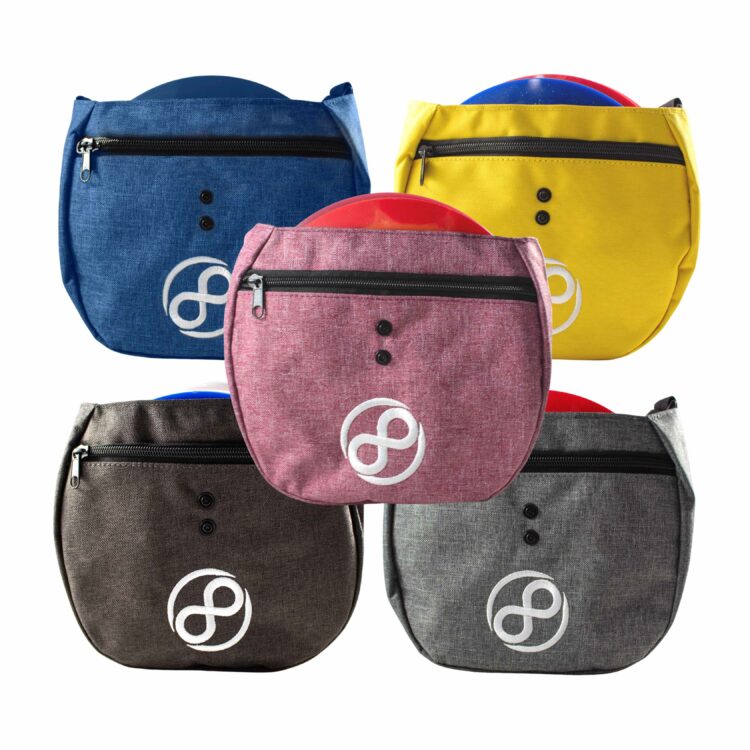 Easy Bag – If they are heading out for a quick round and don't need many discs or accessories, the Easy Bag is the perfect solution. It is small, but still carries 8-10 discs. Plus it has a pocket for a snack or for their phone.
Disc Golf Apparel
Keep your loved ones comfortable and stylish on the course with high-quality disc golf apparel, including performance shirts, hats, and outerwear designed for optimal comfort and flexibility during a round of disc golf, or anytime!
Disc Golf Training Products
Help your disc golfer improve their skills and techniques with specialized disc golf training products, such as instructional books, DVDs, or training aids designed to enhance their throwing, putting, and overall game.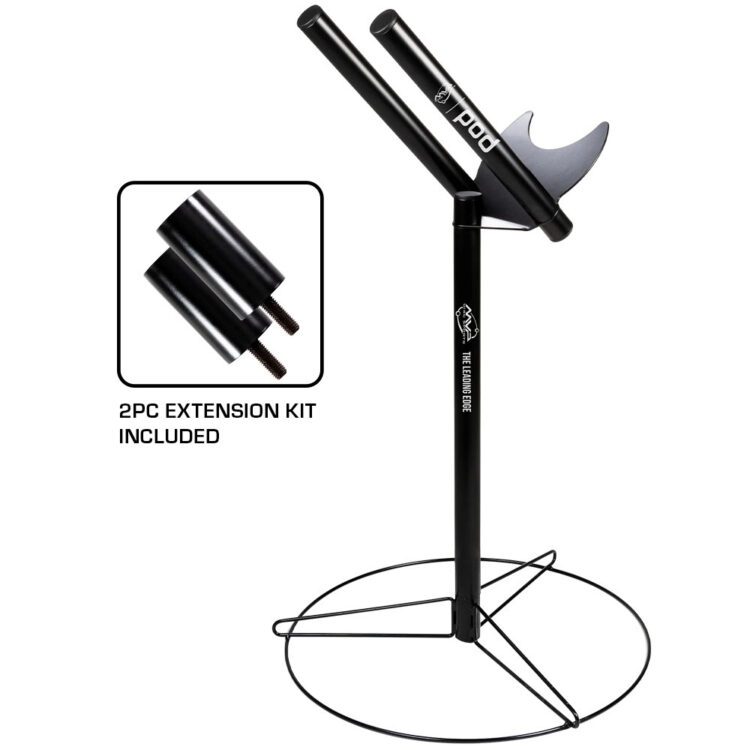 Apex Gyro Ball – Help them strengthen their wrist or warm up before a round with the Gyro Ball. The internal spring gets the inner ball spinning, then the motion of the wrist keeps it spinning for a surprisingly good workout.
MVP Pod V2 – Practicing putting skills is much more efficient with this handy disc stand. Can also be used for fieldwork to avoid repeatedly bending over. Holds a pile of discs within convenient reach.
Check out training products here
Disc Golf Stocking Stuffers
Disc Golf Themed Games and Puzzles
Add a touch of fun to their holiday season with popular disc golf-themed games and puzzles that can be enjoyed with family and friends. From board games that can be played at home to games that can be played during a round, these make great gifts for disc golfers.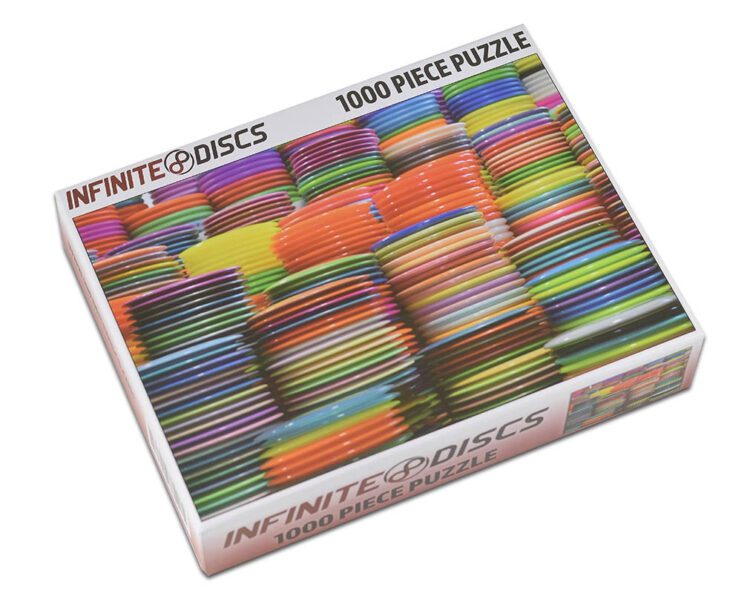 Puzzles – If they're looking for some casual, or challenging, puzzles to pass the time, check our selection of puzzles these colorful puzzles will fit their needs.
Birdie Pro – Have a fun evening of games with fellow disc golfers, or people who just like board games. They'll be 'competing' in disc golf, with gameplay that includes terms and strategies that are seen out on the course.
See all games and puzzles here
Disc Golf Towels
Keep their discs clean and dry with a practical and absorbent disc golf towel. Choose from a range of vibrant designs and materials specifically designed to withstand outdoor conditions.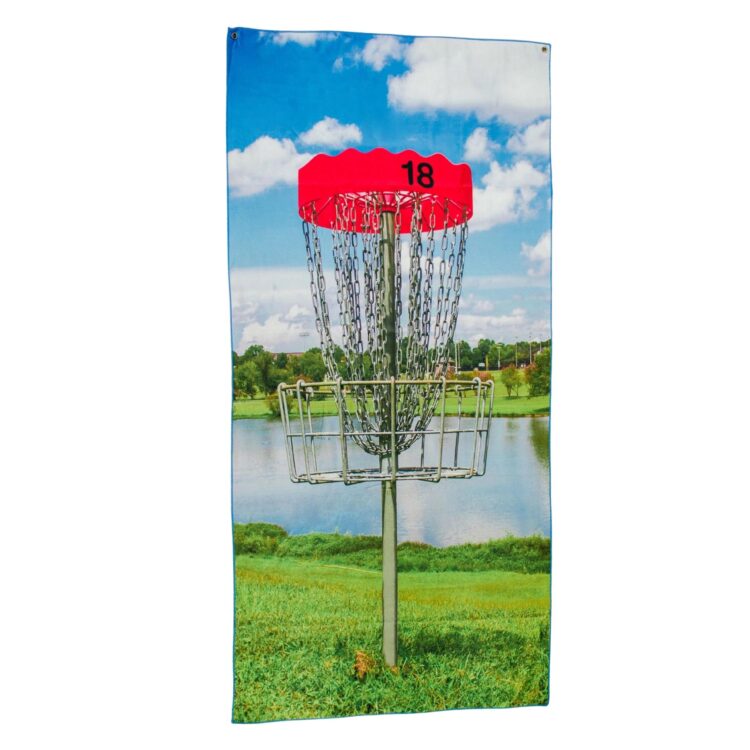 Flightowel – This clever device not only serves as a towel, but a warm up/training device. Attached to the end of the towel is a small portion of a disc that users can hold onto, just like they would a full-size disc. Then they can go through the motion of throwing, while getting a satisfying 'snap'.
Full-size Towel – The full size towel is big enough to take to the beach, or use as a car seat cover. It is beautiful enough to hang up as art to let the world know about their passion for disc golf
Grip Enhancers
Help them maintain a secure grip on their discs with specialized grip enhancers designed to improve handling and control. The proper grip will give them the confidence to grip it and rip it! These are great presents for any disc golfer.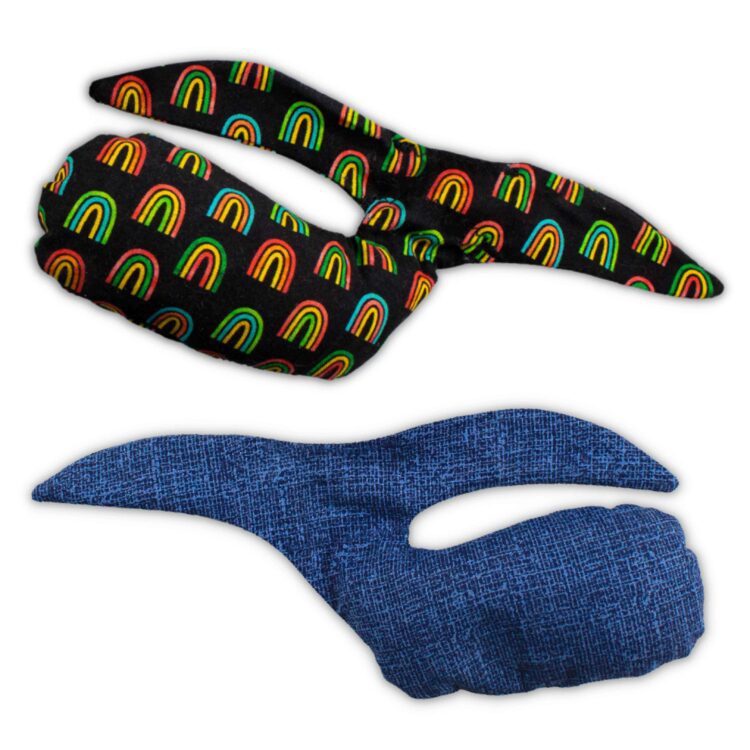 Whale Sac – A Whale Sac helps people with moist hands get the grip they need. It is small and can be tied to a cart or bag for a quick touch-up before throwing.
Prodigy Chalk Bag – If a bag doesn't provide enough powder, get maximum chalk with a Prodigy Chalk Bag. Similar to climbing bags, they can dip their hand in the bag to achieve the perfect amount chalk, and the perfect grip.
Glow in the Dark Products
Elevate their nighttime disc golf adventures with glow products, including glow discs, LED lights, and glow tape that make discs visible in low-light conditions. These accessories add an exciting twist to their game, allowing them to enjoy disc golf even after the sun goes down. These are great gift items as they allow disc golfers to play year round and around the clock.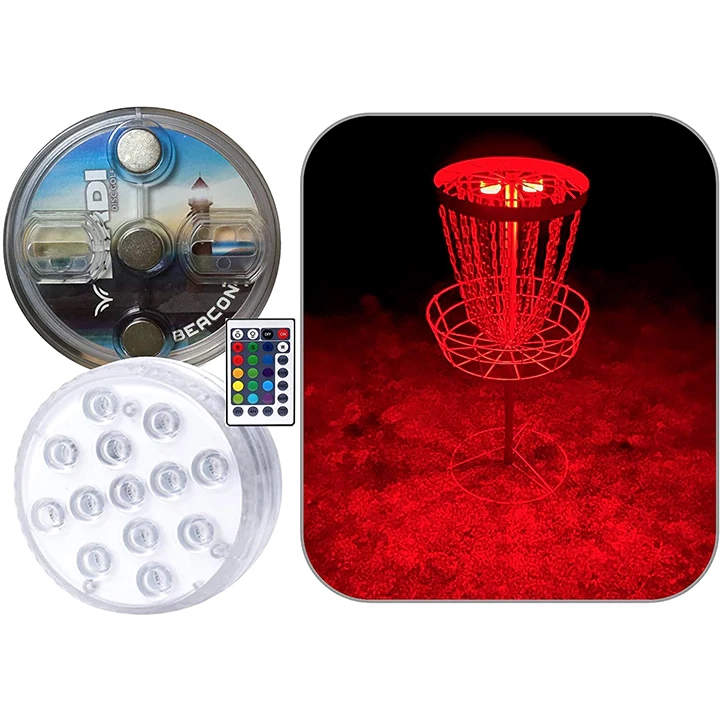 UV Flashlights – These flashlights super-charge their glow discs, without the bright glare of a regular flashlight.
Basket Lights – Use these lights to make their basket become visible during a round of night disc golf. Multiple colors let them pick their favorite.
Disc Lights – Nothing beats watching the flight of a disc that is lit up for night rounds. These lights let them throw their favorite discs by attaching directly to the disc.
Resin Mini Marker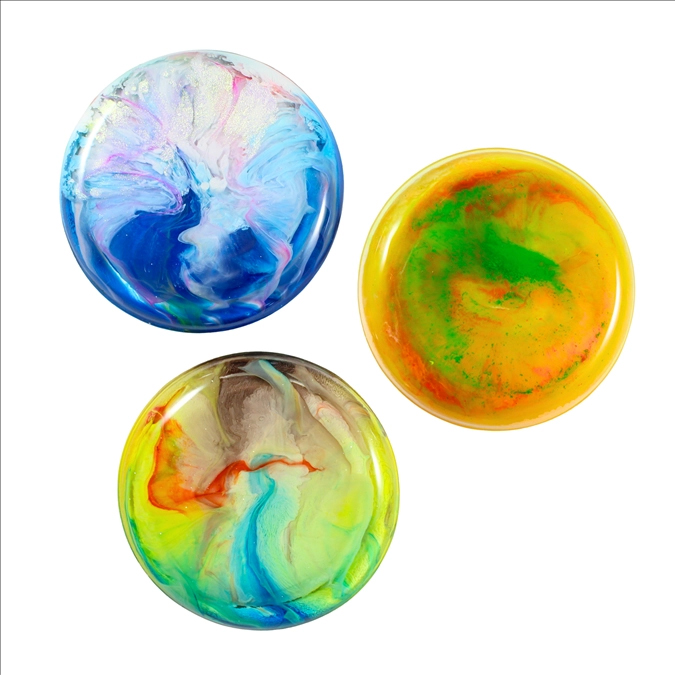 Add a personalized touch and a little flare to their disc golf accessories with a custom resin mini marker featuring unique designs and intricate details. These mini markers serve as practical and decorative items that can be easily carried during a round. Each design is unique!
Disc Golf Discs
The disc golfer in your life would certainly love to find some new plastic under the Christmas tree. With our massive selection of discs at Infinite Discs, it might be tough to know which ones to choose. Fear not, you still have some easy options.
Mystery Boxes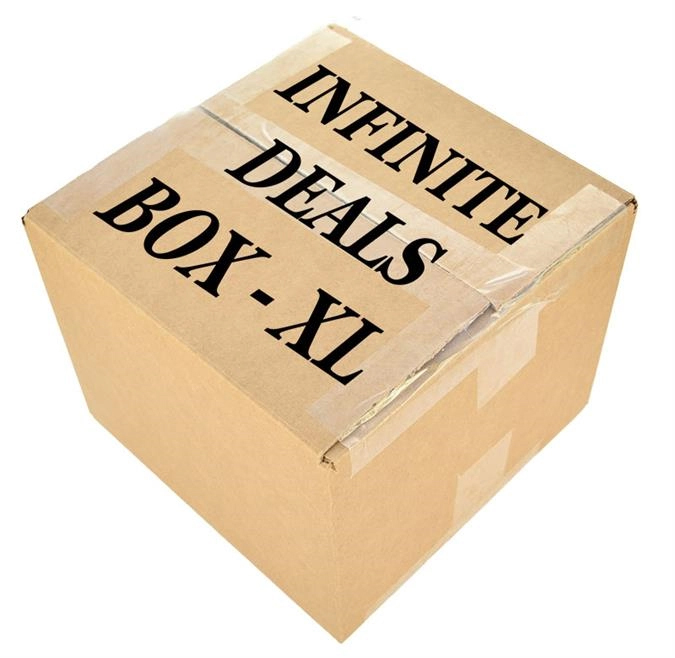 Mystery Box – When your disc golfer unwraps their gift on Christmas and discover a Mystery Box, they then get to have the fun of opening the box to see which discs they got! It's like two gifts in one! It's a perfect gift for those who enjoy a sense of mystery and discovery. A Mystery Box, or Deals Box, is a box with a variety of molds and plastics. Some are misprints, some are premium plastics. Click the link below to see the variety of sizes of the mystery boxes.
See all mystery box selections here
Disc Golf Favorites List
'Favorite Discs' Feature under My Profile – Teach your disc golfers about the Favorites feature! At Infinite Discs, we've added a feature to our website that allows users to save their favorite discs to a list. From that list they can select to be notified any time we add their selection to our inventory. They can also narrow their Favorite selection down to plastic type, weight, and even color. Here's how it works:
From the disc mold page, click the ADD TO MY FAVORITES button.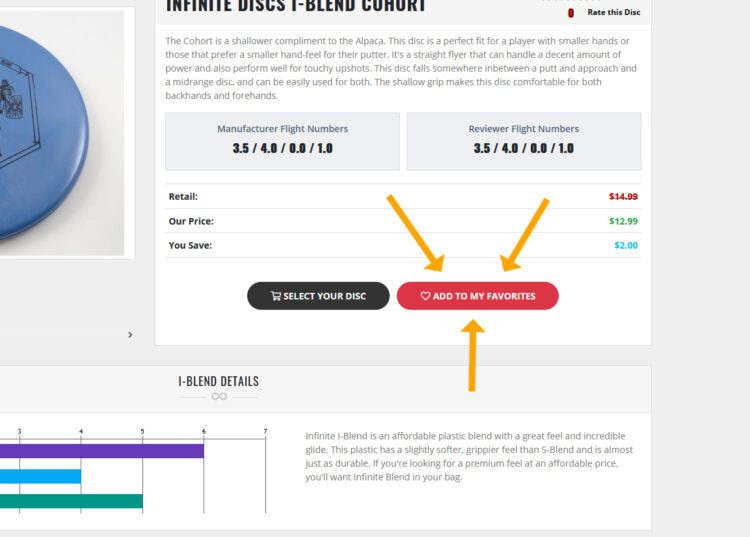 Select options that you would like to filter for.
You then have the option to turn on/off email notifications for the selected discs, edit, or delete favorites by clicking the icons to the right of the favorite discs. Have them show you their Favorite list, and you're guaranteed to get them the exact disc they want.

Christmas Discs
Not sure what to get but want it to be festive, be sure to check out our selection of Christmas themed discs from popular brands like Innova, Discraft and Gateway.
Popular and Best Sellers
Another great place to look for hot discs is from our top selling and highest rated disc pages. The Simon Line Time Lapse is expected to be the hottest disc of the season.
Gift Cards
Can't decide on a gift? Not sure what kind of disc golf item will make the person on your holiday shopping list happy? Opt for a gift card from the #1 online disc golf retailer, Infinite Discs, allowing them to choose their preferred disc golf products or accessories. A gift card ensures that they get exactly what they want, making it a convenient and thoughtful option for any disc golf enthusiast.
Check out gift card options here
From high-end disc golf gear to affordable accessories, our diverse gift guide ensures that there's something for every budget and preference. Spread the joy of disc golf this holiday season with these products that are sure to put a smile on the face of the disc golfer in your life.
What Disc Golf Gift Would You Like?
Help others know what makes a good disc golf gift. What disc golf related presents would you like to see under the tree? What is a good disc golf gift you have given or received in the past. Comment below for a chance to win an Infinite Discs gift card.