Cyber Monday Deals – Innova & Discmania on Sale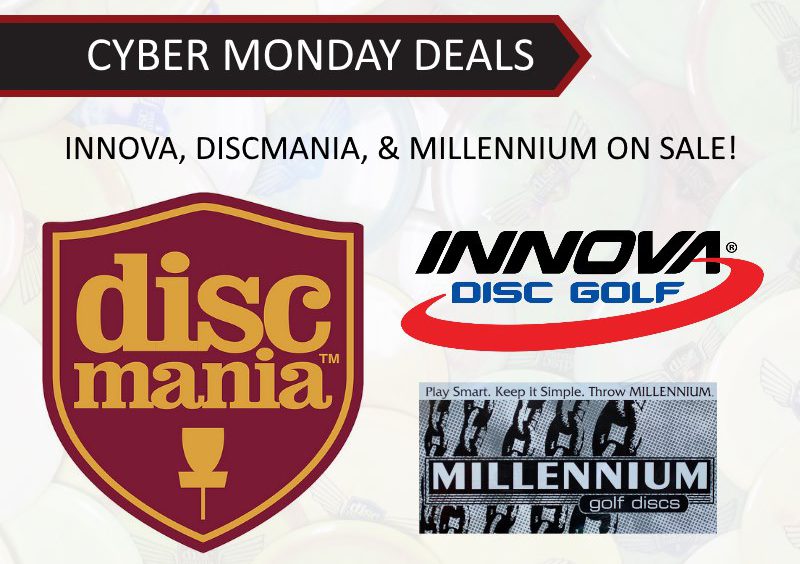 During the biggest online shopping day of the year, all discs manufactured by Innova (the  biggest disc golf manufacturer) will be on sale. These include Discmania and Millennium golf discs.
Discmania is one of the fastest growing brands and their discs continue to become more and more popular. Infinite Discs has among the largest selection of Discmania discs available including a huge selection with our popular Bomber and Illuminati stamps which are all on sale for Cyber Monday.
Millennium also has some excellent discs including the easy distance Sirius Aries, Dyed Orion LS, and the Omega SS Putter.
Shop Cyber Monday's on Sale Discs Now.
Last Chance to get Gift Cards for Bags & Carts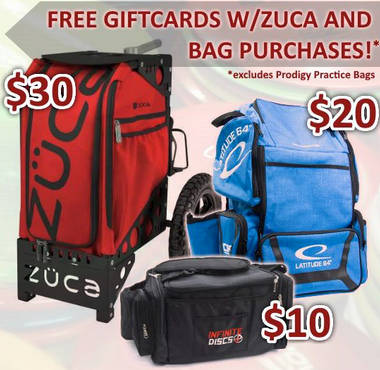 Cyber Monday marks the last day we are offering gift cards for the purchase of Large Bags, Backpacks and Disc Golf Carts. Purchase today and you will receive a gift card of the following denomination:
If the bag or cart you order is not in stock locally, we will have it drop shipped directly from the manufacturer. In case of drop ship, we will email you your gift card code.
At 11:59PM on Monday, November 28th our huge sale will end. This is the last day to get a deals box for $62.99. It's also the last day to get reduced shipping on all discs, so quit reading, and thank you for shopping with Infinite Discs!