We celebrate the biggest shopping day of the year by placing all discs from the biggest brand in disc golf on sale.
What's on Sale for Black Friday
All Innova Champion Discs will feature a sale price for Black Friday including stock stamps, custom stamps, limited edition discs, tournament support discs, signature discs, factory seconds and misprints.
If low price discs is your main goal for Black Friday shopping, we have more than 2,000 Innova Misprints and Factory Seconds in stock. These discs low prices are even better with our black Friday sale.
Black Friday New Releases and Feature Discs
At Infinite Discs, it isn't Black Friday without black and white Nova's. This years batch includes solid black, solid white, white on black, and black on white all with a completely blank tops and geometric Infinity bottom stamps on the underside.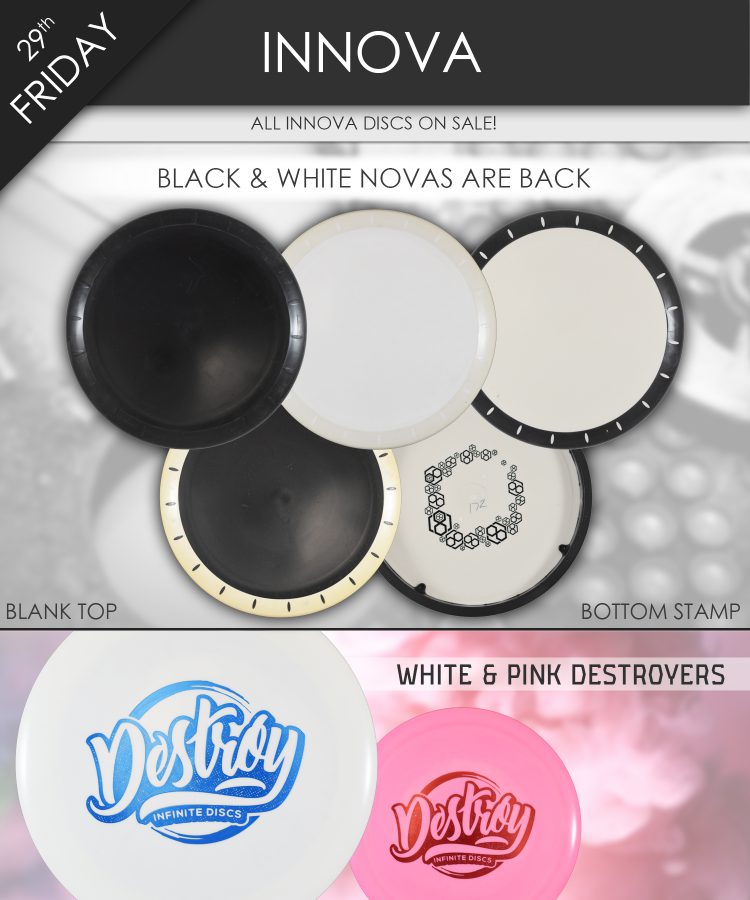 We have a new Black Friday edition "Destroy" stamp for the number one selling disc golf disc. 200 of these limited edition stamps are found on pink and white Star Destroyers.
The bread series is back for Black Friday! Did you miss out on a Firebread, Thunderbread or TeaBread stamp last time? Now is your chance to these unique discs, and while they are on sale.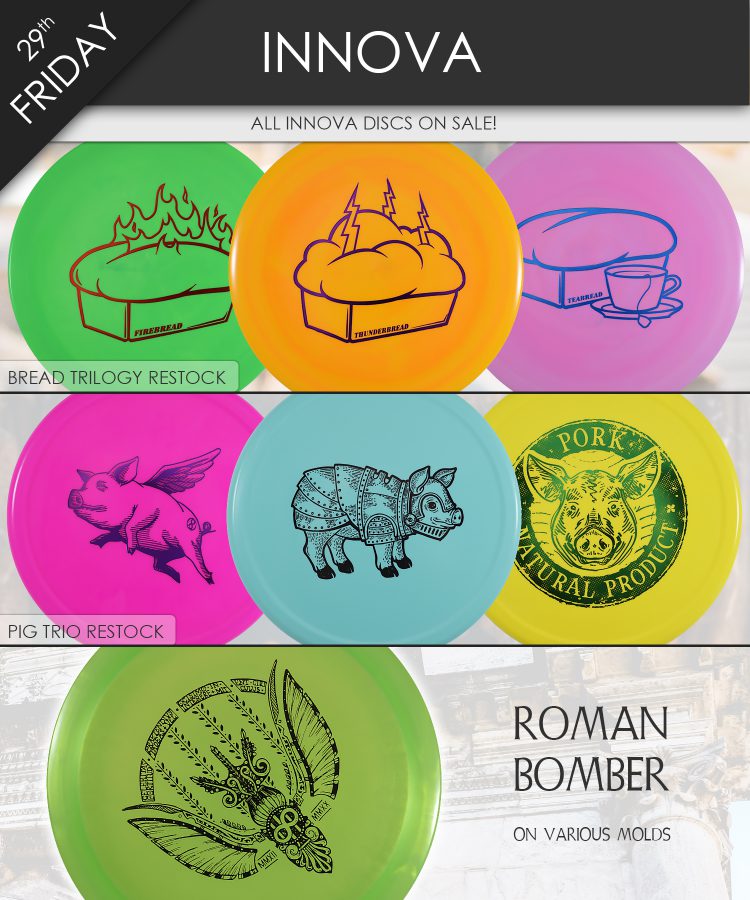 Do you like the three little pigs? Have you seen pigs fly? Are you a fan of genuine pork products? Get one of these hysterical stamps ON Sale for Black Friday.
Our last Black Friday special edition is what we call the Roman Bomber. Going along with the Egyptian Bomber theme we released on Black Friday last year, this is your chance to get a really cool stamp at a discount price on many of the most popular Innova molds.
$20 Gift Card With Purchase of Innova Backpacks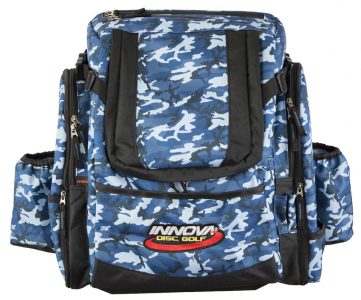 Looking for an excuse to purchase one of the top selling disc golf backpacks?
Purchase an Innova Heropack, Super HeroPack or any other disc golf backpack priced more than $70 today and receive a $20 Infinite Discs gift card!
The gift card will be automatically emailed to you. All you need to do is make the purchase.
Trilogy New Releases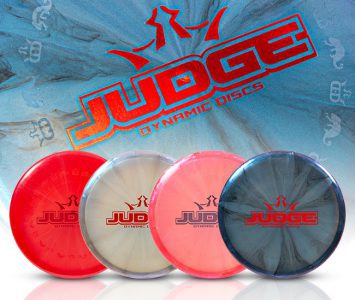 In addition to the Black Friday Innova focus, Dynamic Discs will release lots of hot gems that release at 11AM Central time including the Chameleon Judge, Moonshine Keystone, and Opto Air Jade.
They also have a number of Black Friday release stamps including the Lucid Patrol Geometric Stamp, War Horse Geometric Stamp, Defender Sword Stamp, Ballista Pro Bow Stamp, and a number of new Hand Eye stamps.
What else do we have on sale for the rest of Cyber Week? See our full add here!