Disc Golf Gifts for the Player That Has Everything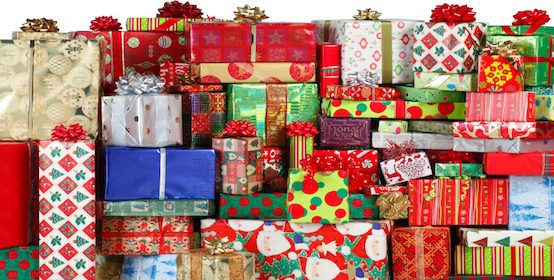 This holiday shopping guide was written for 2021. Check out our most recent article for 2022 disc golf gift ideas.
See disc golf gift recommendations for 2017 HERE.
See our 2018 disc golf gift recommendations HERE.
As we take a look at the disc golfers in our lives and try to imagine what they could possibly need or want as a gift for the holiday season, or for birthdays, or just because we love them, it can sometimes be difficult. We see them trudging across courses with a bag loaded with discs, and we see their car trunks or bedroom floors covered with all those extra discs that they can't fit into the bag. We are left to wonder, what more could they possibly need? First of all, remember that gift giving is not always about "needs" but about that little extra item that they would appreciate. It is about going that extra mile for somebody we love. So, let's take a quick look at some of the possibilities that you may not have considered when it comes to finding the perfect gift for your disc golfer.
INEXPENSIVE GIFTS AND STOCKING-STUFFERS

Dirt Bags – Who wouldn't want a gift called a "dirt bag"? These grip bags are becoming more and more popular with disc golfers who want to keep their hands dry and ready to grip their discs with more confidence. It helps those sweaty palms and slick fingers prepare for the upcoming throw. You can actually get many bags intended to do the trick, including Sportsacks, Whale Sacs, Chalk Bags, or Confidence Bags.
Zen and the Art of Disc Golf – This little book has become a sort of cult classic among disc golfers. It teaches players how to come to terms with their game, overcome their weaknesses, and reach a peaceful state of mind when out on the course. If your players loves good advice and tips for improving their mental approach to the game, then this could be a great gift for them.

UV Flashlight Glow Disc Charger – As we head into winter months where the daylight hours are much shorter for a lot of regions, some players still want to play in the dark. Glow disc golf is actually quite fun, adding a new twist to the game we all love. There are many disc models available in glow plastic, and nothing charges those glow discs faster than a UV Flashlight. Regular flashlights can take much longer to charge glow plastic, but this powerful LED UV Flashlight makes them shine almost instantly. It also quickly charges glow stickers and glow tape.
UFO Glow Tape Rings – If a disc golfer has favorite discs that they insist on throwing at night, even if they aren't made of glow-in-the-dark plastic, then these UFO rings are perfect! Each sheet has different sized sticker rings that can be placed on any disc to turn it into a glow disc. Light up three or four discs per sheet with the different sized rings. These stickers light up instantly with a UV Flashlight, and hold a charge for a long time. Take those favorite discs and play in the dark!
Infinite Discs Bomber T-Shirt – The "Bomber" stamp from Infinite Discs was extremely popular on many disc models from several manufacturers. Now the stamp design is available on a t-shirt for those players who like to model their love for Infinite Discs, or who simply like to be known as a player that can really bomb a disc across the fairway.  These heather red t-shirts are available in several sizes and at an inexpensive price of only $11.99 as a great gift idea.

Indoor Pocket Disc – This fun little novelty disc can be shoved into a package with any other gift, into a pocket, or into a stocking. It's a great idea for a disc enthusiast that gives them something to throw around the house when it's just too darn cold to go outside. They can target items around your home without causing damage, and it flies much better than you'd expect. Pull it out of your pocket and let it rip!
Aside from those items, you can always choose from a large variety of mini discs or "mini markers" that come in handy during tournament play, or just as a collectible. Plus, there are all kinds of little accessory ideas as well as a variety of apparel, like hats, shirts, wristbands, etc. that you can give to your disc golf enthusiast.
MODERATELY PRICED GIFT IDEAS
Maybe you want to spend a little more on a gift for your hopelessly addicted disc golfer, but it's a struggle to come up with an idea that will really surprise them. Here are a few things to consider.

Infinite Deals Box – For only $67.88, you can give your favorite disc golfer something that they can never get enough of…more discs! But this is different than grabbing discs off of a store shelf, because this box comes with an element of complete surprise. The deals boxes feature seven discs in premium plastic, including a putter, mid-range discs, as well as overstable and understable drivers, including limited editions, funky misprints, and other really cool discs that they might never have thrown before. Plus, the price amounts to less than $10 per disc, which is a great deal no matter how you slice it for high-quality plastics. It gives them something new to explore, making it a disc golf adventure in a box.

Black Hole Mini Basket – The basket which serves as the target, or "hole" for disc golfers is about as iconic as it gets– it is the image that represents the sport. That is why the new trend of mini baskets is becoming very popular among those who love disc golf. No, it is NOT a functioning basket that would go in your yard or in a park. Regular sized discs can't even stay in this thing when they hit the chains. This is a basket that is A) designed as a decorative tribute to the sport you love, and B) is a full-metal replica of an actual basket which can catch mini discs / mini markers, just for fun. So, you can get one of these things for your disc golf fanatic, and it will add a decorative element to their favorite room or man cave, plus you can throw in some mini discs that they can putt from the sofa, and they'll think it is awesome.  You could also get the extra-small, Micro Basket which won't even hold mini discs, but it fits perfectly on a work desk as a symbol of their favorite sport and a reminder of where they'd rather be…on the course.

Prodigy Practice Bag – Of course, the disc golfer in your life has a bag to carry his or her discs, or they have a backpack that they absolutely love. But regardless of what they are using to carry discs around the course, they probably have a lot of extra discs laying around somewhere, maybe even scattered in a space that you would rather not see piled with plastic.  This is the perfect, affordable bag (only $24 each) for storing those extra discs! It is made merely to store large quantities of discs in a simple, compact bag that can be moved from one place to another, or tucked into a car trunk or closet. It will help your disc golfer be more organized when it comes to storing their endless supply of discs.

Disc Gator – The Disc Gator is a simple, yet brilliant idea as a disc golf accessory that almost every player has wished to have at some point during their games. It is a telescopic pole with a rigged clamp that attaches to the end. It is used to reach as far as eleven feet into the pond, creek, prickly bushes, or tree branches to grab a disc that would otherwise be unreachable.

DiscDiver Golden Retriever – Here is another device that is specifically designed to retrieve discs from water hazards. The Golden Retriever sinks straight to the bottom and has a long line which can be used to drag it back to shore. It may take several tries to actually catch the disc and drag it back, so it is a bit like fishing…a game in itself…to retrieve that disc. But it ultimately saves a lot of money (not to mention keeps the clothing dry) when the player is able to pull their discs out of the water.

Nite Ize Flashflight LED Night Disc Golf Set – Perhaps you're looking for a gift that will allow your beloved disc golfer to play at night in a fun, exciting way. This three-disc set will do the trick! It includes a putter, a mid-range, and a distance driver disc that all come with built-in LED lights that can either be set to a single color, or to rotate in "disco mode". The discs actually fly quite well and are very easy to spot in the dark. It's a great gift idea for the disc golfer that wants to take their night game a step beyond glow-in-the-dark plastic.
GO AHEAD…BLOW THE WAD

Zuca Backpack Cart – If the disc golfer you love already owns their ideal backpack, but the whole cart trend is making them feel like they're being left behind, you can upgrade that backpack by giving them this Backpack Cart by Zuca. You simply push your backpack into the cart frame, and you've got a new cart! The player no longer needs to carry that backpack around the course, but can simply push or pull their huge selection of discs around the green like a pro. The backpack cart sells for $194.99 and for only $100 more, you could just pick the perfect color combination for a new, fully built Zuca Cart and they can throw the old backpack away.

Luxury E3 Bag – The E3 is the latest and greatest professional level backpack from Latitude 64. It can hold around thirty discs and has all of the extra pockets, straps, drink holders, and putter pockets that a player needs to carry all of their discs and accessories. It is available in many nice color schemes and is actually quite comfortable to wear considering the size of the bag.
There are quite a few nice backpacks available, if you're looking for something more suited to your disc golfer's tastes.
If you want a gift that will keep on giving, all year long, then check into a subscription to Infinite Discs VIP Club. This is a disc-of-the-month club where a special, limited edition disc with a unique stamp design is shipped out automatically to subscribers. Though it began as a month-to-month subscription, in December of 2016 it is opening a limited number of spots to those who want to purchase an entire year for themselves or for other disc golfers as a gift.  That is $239 for an entire year of limited edition, collectible discs showing up at the door of the lucky recipient! It is a dream-come-true for the disc enthusiast who loves an unexpected surprise, each month.