Discmania 10th Anniversary SALE EXTENSION Celebration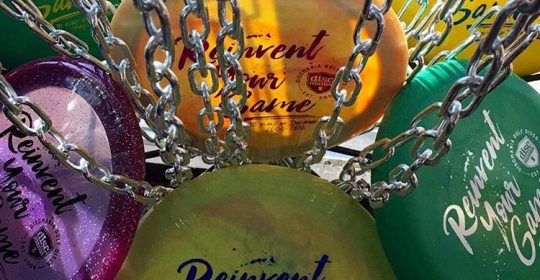 DISCMANIA Celebrates 10 Years!  SALE EXTENDED through Tuesday!
The huge Cyber Monday Sale only has a few hours left, featuring discounted prices on all Innova and Discmania discs on the Infinite Discs website.  The items that have been on sale all week continue on discount until midnight, including great deals like a $30 gift card with the purchase of a Zuca Cart or Zuca Backpack Cart.  Also, get a $20 gift card with the purchase of any backpack bag, or a $10 gift card with the purchase of any large bag (excluding Prodigy practice bags or BP3's).
HOWEVER, we are extending the discount sale on DISCMANIA discs for an extra day, through Tuesday, November 29th!
And to help with the celebration, we are happy to offer the new, limited edition, C-LINE LUSTER plastic on several popular Discmania molds!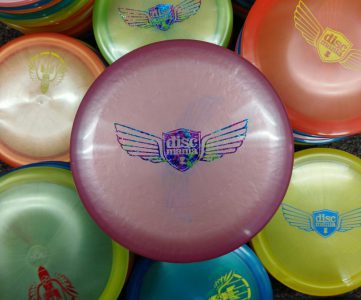 The C-Line Luster plastic has a more milky, creamy look to the plastic than typical C-Line and feels great! Check it out in these popular molds:
FD Jackal (Fairway Driver)
PD Freak (Distance Driver)
PD2 Chaos (Distance Driver)
MD3 (Mid-Range)
P2 Psycho (Putter)
These are available with either the Discmania "Wings" stamp or the Infinite Discs "Bomber" stamp, while supplies last!  And of course, getting them while the prices are lower during the extended Tuesday (Nov. 29th) Sale is a great idea!
CLICK HERE TO BROWSE ALL THE LUSTER DISCS IN OUR INVENTORY