Discraft Day – Tuesday November 27th

We're spotlighting two brands on Tuesday, with automatic discounts on all discs by both DISCRAFT and DGA!  First, let's look at the Discraft deals– we have some popular models in Titanium plastic on sale for $10.99 which is a killer deal!  But you have to scroll through the photos to find the ones that have the lower price (not all of them will). Plus, we have a limited edition Cryztal FLX Zone for only $12.99 — scroll through those Zones to find the ones that are discounted.
But what we're really excited about is the special re-run of the classic FLASH in ESP Swirly plastic! This disc was discontinued by Discraft, but we brought it back for our Discraft Day!
Doorbusters – Premium Plastic Discs for $10.99!
The following Titanium Discs will be available at the ultra low doorbuster price of just $10.99* (while supplies last). This is the perfect opportunity to try out a few of the discs that Paul McBeth might be throwing next year.
CryZtal FLX Zone
*Not all listed discs will be available at the Doorbuster price. Be sure to sort by "Price: "Low – High" to view those listed at the ultra low price.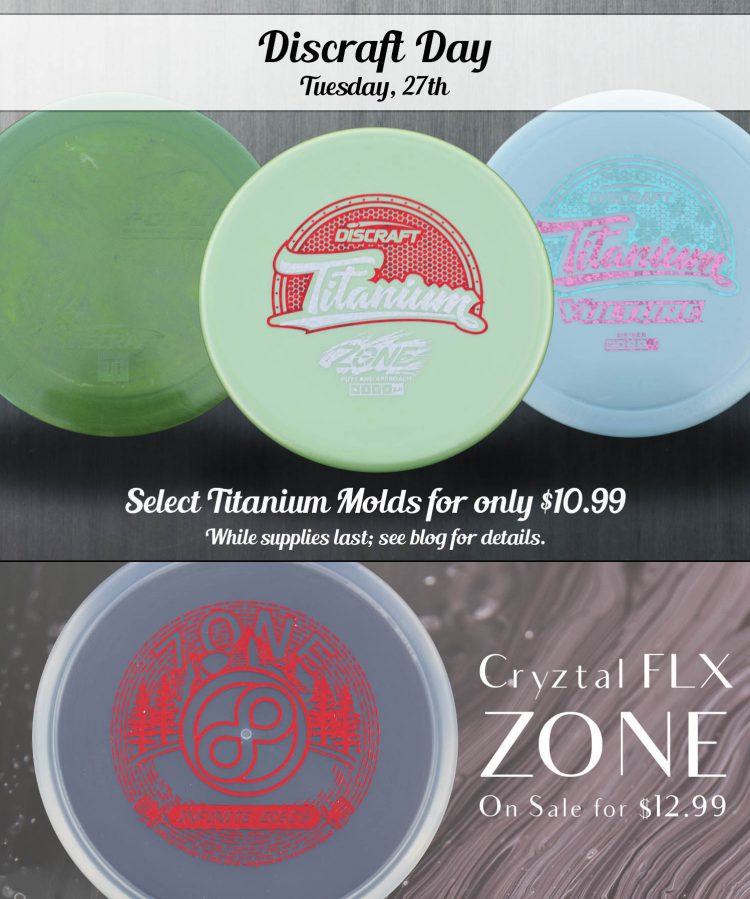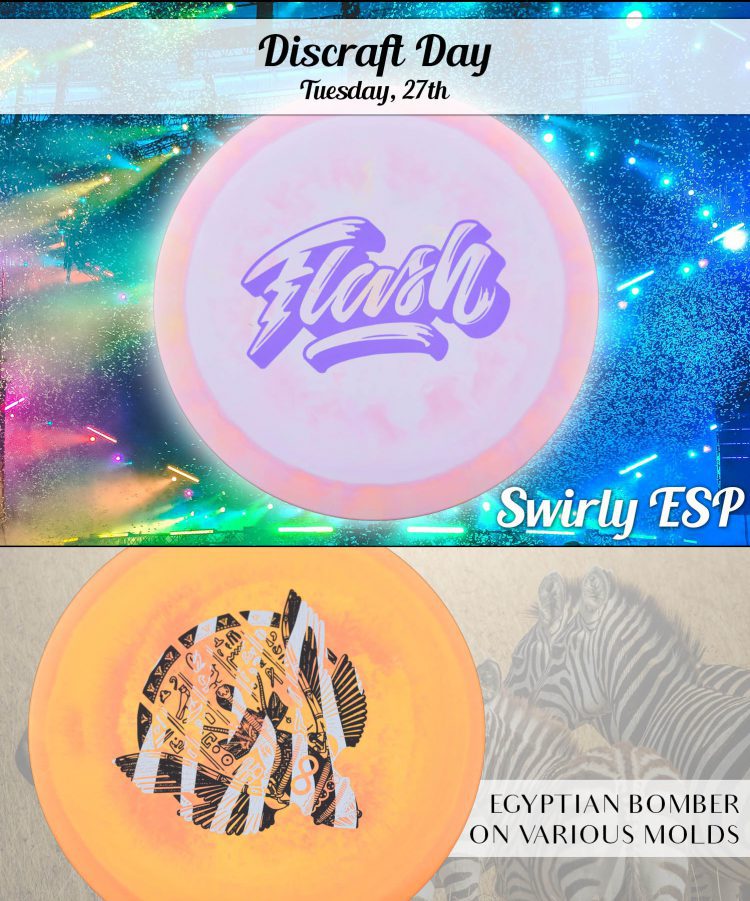 Full Foil Buzzz Collector's Set $139.99
Are you, or are you looking for a gift for, a disc collector?
For Discraft Day Only, the 2019 Ledgestone Fundraiser Full Foil Bee Set is on sale for $139.99. This is savings of $50 over the normal retail price of $27 each. This is an amazing gift for any Discraft fan or collector. Individual Ledgestone Full Foil Buzzz discs will be on sale for $21.99 each.
SPECIAL DEALS FROM DGA
We have a great selection of various DGA disc molds with a very cool Lion Stamp. Browse the many awesome discs to find the limited edition stamp. 
We also have a limited supply of two awesome discs in Special Blend plastic:
Special Blend BREAKER – Click Here to Browse
Special Blend AFTERSHOCK – Click Here to Browse
Special Blend HELLFIRE – Click Here to Browse