Eric Oakley Joins Team Infinite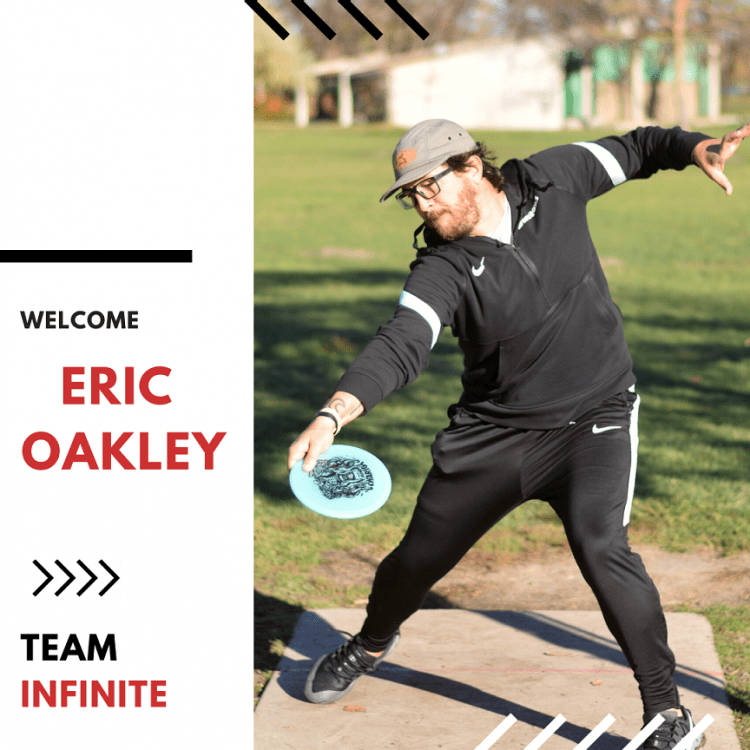 We are very excited to announce that Infinite Discs is partnering with Eric Oakley!
We are proud to sponsor him as he competes in the upcoming professional touring season, and we're also excited about all of the ways in which we'll be able to work together for the growth of the sport.
You can expect a lot of helpful disc and product reviews, some fun signature releases, and tournament events in many parts of the country as Eric tours in 2022. We look forward to a great year with Eric!
Eric's disc golf career really began when he was living in Utah. The first tournament where he ever cashed was the Infinite Discs Cache Valley Classic, located at the Logan fairgrounds — just blocks away from Infinite Discs headquarters. Eric was a member of the first ever Team Infinite discs for a short time before he signed with Discmania.
Eric will be a valuable asset to Infinite Discs by utilizing his online reach to grow disc golf and share product insight and reviews from dozens of different disc golf brands. Be sure to follow Eric on social media for valuable information and giveaways here: