Focus Friday

Happy Friday, another week has come and gone. Making summertime all that much closer. Where it is Friday, its time for another discount code: FOCUSPMODELS. As we are focusing on the Prodigy P Model S, so over the weekend use that code to save 20% on all P Model S molds.
The P Model S is a fairly stable putter. Great for straight putts with little fade at the end of the flight. Its stability helps it to be a good driving putter as well. Coming in a variety of plastics it will be easy to use this disc for an approach disc or putting. Where this is a beaded disc, it'll hold onto its stability for a bit longer than if it didn't have the bead. Keep your eye on these as later this weekend we'll add some glow plastic with a fun stamp on it.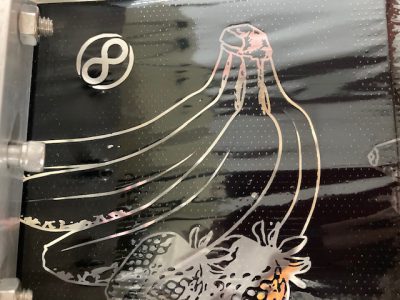 Head on over to https://infinitediscs.com/Prodigy-P-Model-S/DuraFlex-Glow to select your P Model S. Once everything you want is in your cart, you can apply the discount code FOCUSPMODELS and get 10% off all P Model S molds in your cart.
Note: After placing your discs in the shopping cart and before checking out, click on the "Discount Code" box under the shopping cart and enter that code. Then proceed to checkout.