Focus Friday

Happy Friday everyone! Hopefully this day treats you well, and is a good segway into the weekend. With the weekend comes a time that is mostly thought of as a good time, and enjoyable days. With that sentiment in mind, it seems like a good idea to focus on the Viking Discs Valhalla this weekend.
"Valhalla, . . . in Norse mythology, [is] the hall of slain warriors, who live there blissfully under the leadership of the god Odin. Valhalla is depicted as a splendid palace . . ." So let us head into the weekend and hopefully find a little bit of Valhalla in our lives. Maybe, by using the discount code FOCUSVALHALLA to save 25% on all Valhallas will help us to live this weekend a little more "blissfully".
The Viking Discs Valhalla is a stable distance driver. This disc has a rim that is the same width as the popular Innova Destroyer. But a little bit easier to throw. People like this for sidearm throws, and to get some good distance. When thrown, this disc will fly and hold the desired line, and finish with a consistent fade. For this Focus Friday, we have added a few special boat stamped Valhallas. Go check out this reliable distance driver on our website, read the reviews, and over the weekend save 25% off any of the Valhallas you want!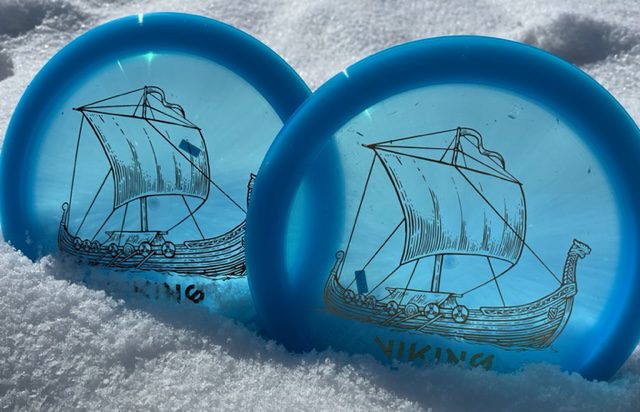 You can select your disc by clicking here. Simply add as many Valhalla Molds to your shopping cart as you want, then BEFORE you click to checkout, look below the shopping cart. Right below the shopping cart is a box for Discount Codes. Click there and paste the code, FOCUSVALHALLA, into the box. Then proceed to checkout and you'll get the discount.
Here is a screenshot to help you out, though it doesn't necessarily show a Valhalla in the cart – it's just a generic visual to help you find the discount code box: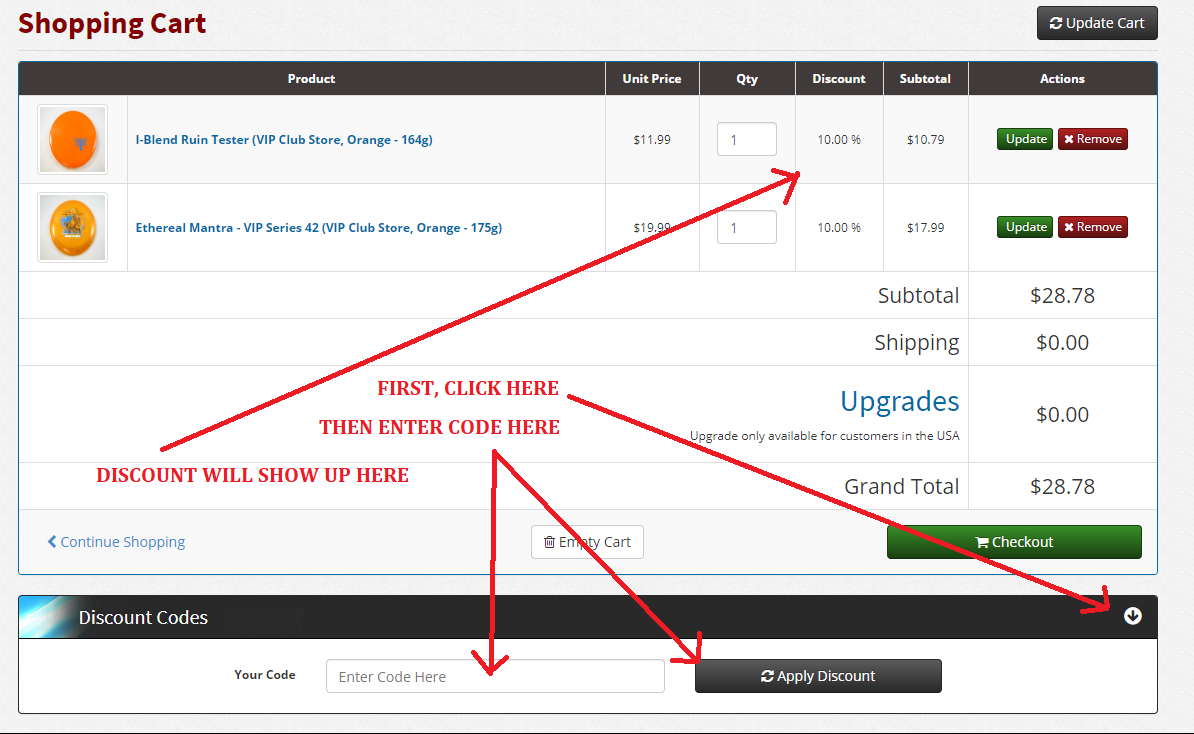 We hope that you love throwing the Valhalla. If you've thrown the disc, feel free to share what you think of this driver. Thanks!
STAY TUNED for our next Focus Friday for another chance to try a featured disc at a nice discounted price!