Focus Friday Discraft Drone

Friday is back! And along with it comes the great Focus Friday. This week, we are focusing on a Discraft mold, the Drone. And the savings on this mold are pretty hefty. With the provided discount code, FOCUSDRONE, you'll get 30% off all the drones that your heart desires. So, head on over to our website to check out the selection of Drones, and use the promo code to save 30%. This code is only active over the weekend . . . and, Monday.
Discraft's Drone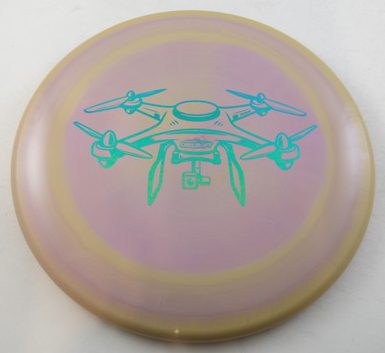 The Discraft Drone is an extremely overstable midrange – one of the most overstable midranges on the market. Discraft designed the Drone to deflect wind, which makes it an overstable disc. Due to this, it is extremely consistent regardless of most weather conditions. The Drone will always fly straight and then fade hard. Making an insanely reliable and versatile approach disc. You can use this disc for short flex shots, to get out of a tricky situation, or to simply go right or left. These attributes make for a one of a kind disc.
The Drone makes for a great fit for the utility disc slot. This slot needs a disc that is always dependable, regardless of the weather conditions. A disc that you can trust to hook right/left – even if you are in a bad lie and can't throw properly. Or simply something that has a mind of its own – that regardless of human error, the disc will always fade. I have yet to find a throw that it did not fade.
Cool Stamps Too
Right now there are a lot of cool stamps on these discs. You should check them all out, there are a lot of favorites: cool bear, parachute penguin, a chameleon, and a special edition drone. Over the weekend, all of these drones are 30% off with the promo code. Even the Ledgestone editions. So head on over to our site to pick your Drone(s) out.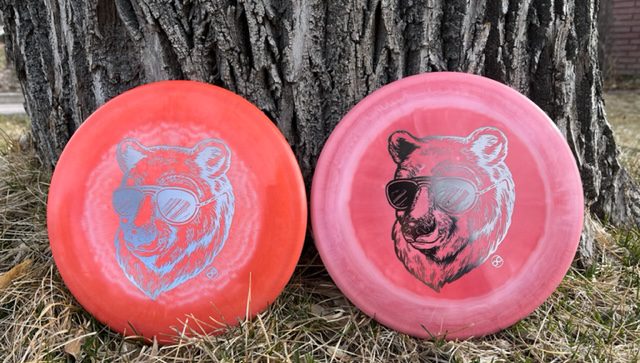 The Discount Code
You can select your disc by clicking here. Simply add as many Drone molds to your shopping cart as you want, then BEFORE you click to checkout, look below the shopping cart. Right below the shopping cart is a box for Discount Codes. Click there and paste the code, FOCUSDRONE, into the box. Then proceed to checkout and you'll get the discount.
Here is a screenshot to help you out, though it doesn't necessarily show a Drone in the cart – it's just a generic visual to help you find the discount code box: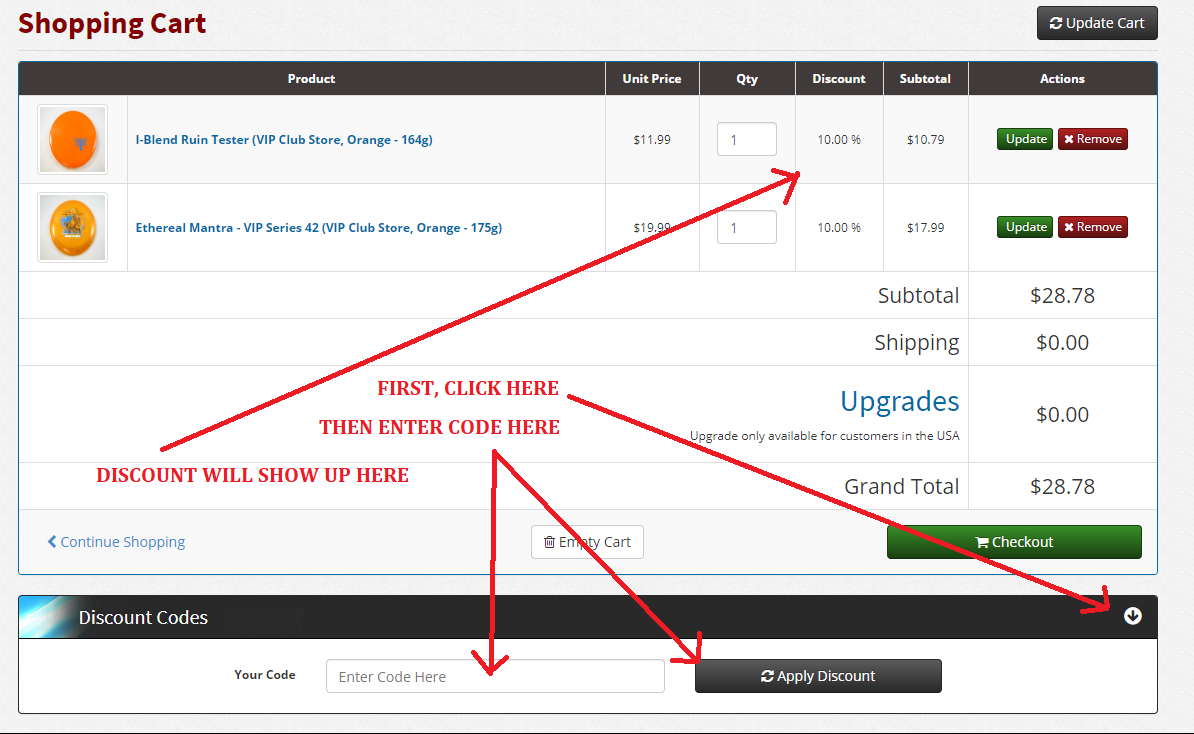 We hope that you love throwing the Drone. If you've thrown the disc, feel free to share what you think of this midrange. And if you're ever looking for other discs that are on sale, check out this link. Or read through this blog post to see all of the ways that you can save money here at Infinite Discs.