Focus Friday – Divergent Discs Narwhal

Happy Friday, I'm glad it is the weekend as the 2021 Pro Tour has kicked off. Good things are happening. With the Pro Tour starting this weekend, and to celebrate beginnings, we figured it would be good to focus on a beginner disc. The Divergent Discs Narwhal. Use the discount code FOCUSNARWHAL to save 20%.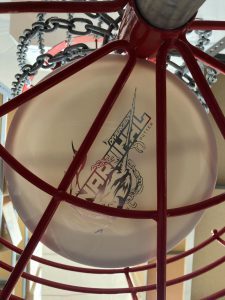 Divergent Discs is a brand that is aiming to provide easy to throw discs that are affordable and made well. The Narwhal is an understable putter with very little fade. Making it a solid first putter. It has a lot of glide, allowing it to float through the air. The plastic of this is feels firm and tacky. Giving you a little more confidence in the plastic than a baseline plastic. Which also makes the disc an excellent choice for putting or for driving.
You can select your disc by clicking here. Simply add as many Narwhal Molds to your shopping cart as you want, then BEFORE you click to checkout, look below the shopping cart. Right below the shopping cart is a box for Discount Codes. Click there and paste the code, FOCUSNARWHAL, into the box. Then proceed to checkout and you'll get the discount.
Here is a screenshot to help you out, though it doesn't necessarily show a Narwhal in the cart – it's just a generic visual to help you find the discount code box: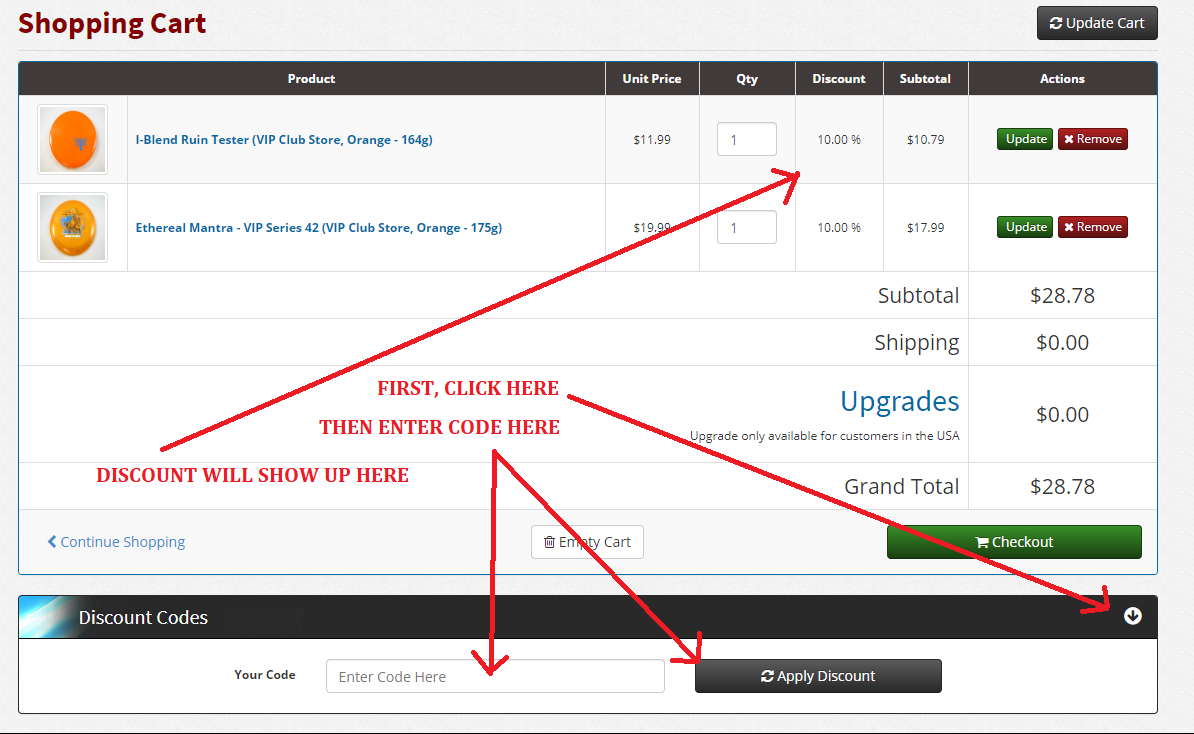 We hope that you love throwing the Narwhal. If you've thrown the disc, feel free to share what you think of this putter. Thanks!
STAY TUNED for our next Focus Friday for another chance to try a featured disc at a nice discounted price!