Focus Friday Ledgestone Wave 2

If you were unaware, Ledgestone wave 2 releases tonight at 5-o-clock MST. Within this release, there will be some pretty sweet discs, plastics, and some out of production molds. To celebrate this we are going to provide a discount code to save you some money on these discs. Until next March 12, use FOCUSLEDGESTONE to save 5% off all Ledgestone Wave 2 discs.
There are a variety of these discs, so to be helpful here is a list of what the code will work on: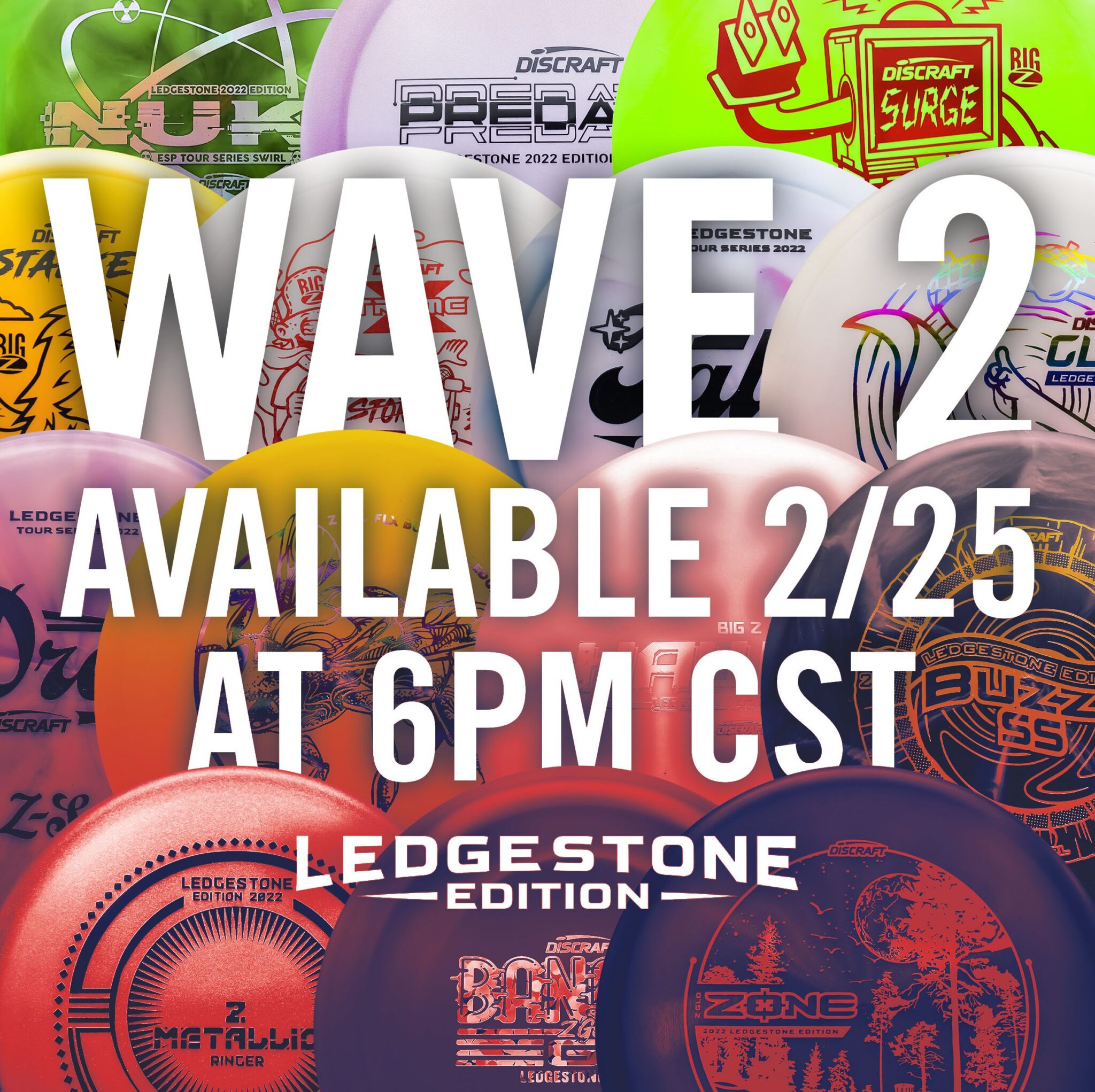 Z Glo Flx Buzzz
Z Glo Banger GT
Big Z Xtreme
Big Z Glide
Z Metallic Ringer
ESP TS Swirl Nuke
Z Swirl TS Drone
Z Glo Zone
Big Z Surge
TI Swirl TS Buzzz SS
Z Metallic Predator
Big Z Stalker
Z Swirl TS Talon
Big Z Hawk
The Discount Code
Here is the deal, at 5:00 MST, head on to the desired disc(s) from above and make your selection. Once everything you want is in your cart, you can apply the discount code FOCUSLEDGESTONE and get 5% off all Ledgestone Wave 2 discs in your cart.
Note: After placing your discs in the shopping cart and before checking out, click on the "Discount Code" box under the shopping cart and enter that code. Then proceed to checkout.