Focus Friday Minotaur

The Infinite Discs' discount code for this Focus Friday will revolve around the Minotaur by Divergent Discs. Using the promo code FOCUSMINOTAUR you'll save 25% on all Minotaurs on Infinite Discs' website.
Greek Mythology offers a lot of epic tales, and enjoyable stories. It also has some really weird and messed up ones. How the Minotaur came to be is one of those weird messed up stories. Something to do with Poseidon, Pasiphaë, and a Snow-White Bull that was meant for sacrifice. The Minotaur was a ferocious beast that devoured humans, and was eventually placed into a labyrinth. And because a son of Minos was killed by some Athenians, Minos forced the Athenians to send 7 young men and 7 young women into the maze as tribute on a regular basis, just like the Hunger Games. That is until Theseus and Ariadne killed the Minotaur, ending the tribute.
So what is a Minotaur when it comes to Disc Golf?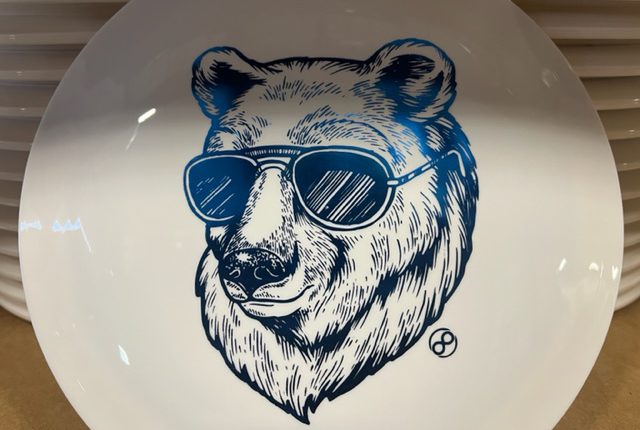 Divergent Discs is a relatively new disc golf manufacturer. They are focus on creating discs that are easy to throw, that aren't meant to handle the power of a professional disc golfer. Meaning, they make discs for the casual player.
The Minotaur is a 8 speed fairway driver that is overstable. This disc is not quite like the other Divergent Discs molds, most of the other Divergent molds are pretty understable, and can be quite flippy. While this one can handle power. It is still easy to throw, and will still offer some good distance regardless of your arm speed. This disc is enjoyable to throw, and is extremely reliable. This will provide some good solid straight lines with a healthy fade, or some good flex lines. Overall, the Minotaur is a great overstable fairway driver.
In addition to this promo code that we are offering, we have released some special stamped Minotaurs. Check out the swagger bear! There weren't many Minotaurs stamped with this bear, only about 20. Go and check it out on our site, read some reviews, and get yours today. What better time to try it out than now when you can get one at a 25% discount. All you need to do is use the discount code: FOCUSMINOTAUR before you proceed past the cart screen.
Infinite Discs' Discount Code for Focus Friday
You can select your disc by clicking here. Simply add as many Minotaur Molds to your shopping cart as you want, then BEFORE you click to checkout, look below the shopping cart. Right below the shopping cart is a box for Discount Codes. Click there and paste the code, FOCUSMINOTAUR, into the box. Then proceed to checkout and you'll get the discount.
Here is a screenshot to help you out, though it doesn't necessarily show a Minotaur in the cart – it's just a generic visual to help you find the discount code box: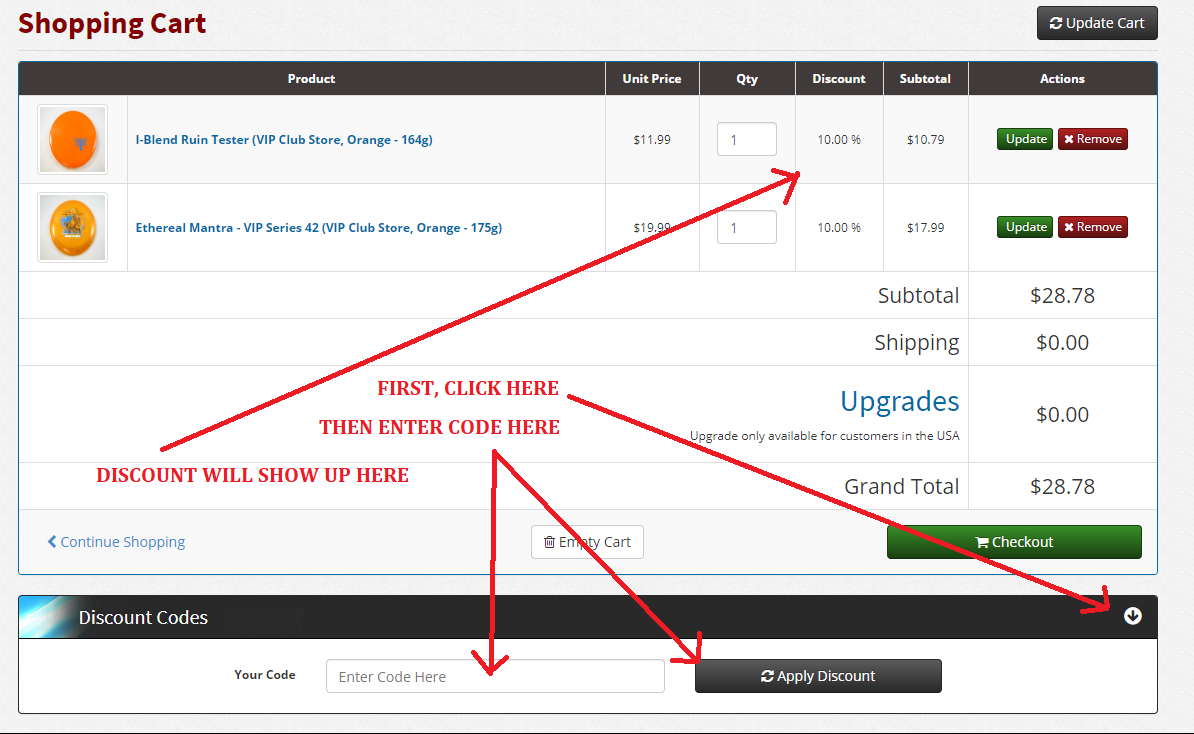 We hope that you love throwing the Minotaur. If you've thrown the disc, feel free to share what you think of this Driver. Thanks!
STAY TUNED for our next Focus Friday for another chance to try a featured disc at a nice discounted price!