Focus Friday Tresspass
Happy Friday, its time for another Focus Friday. This week, we'll focus on the Dynamic Discs Trespass.
This is a high speed overstable distance driver. This disc is fairly consistent with its flight path, exhibiting a slight curvy line. Throwing it in a tailwind the disc is reliable enough to maintain the same flight path. Throwing it in a headwind the Trespass will handle it just like most overstable discs. All the while giving you that same slight curvy flight path.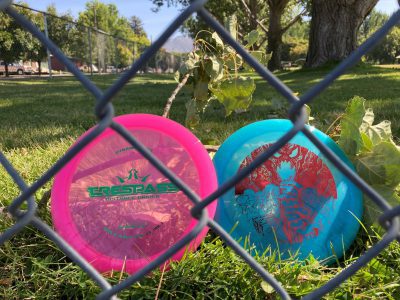 We're making another awesome stamp available for this Focus Friday. You can pick up the VIP Stamped Trespass, only 800 were made. So keep an eye on it, as they're being added today. Head on over to InfiniteDiscs.com/Dynamic-Discs-Trespass to select your trespass. Once everything you want is in your cart, you can apply the discount code FOCUSTRESPASS and get 10% off all Trespasses in the cart.
Note: After placing your discs in the shopping cart and before checking out, click on the "Discount Code" box under the shopping cart and enter that code. Then proceed to checkout.