Welcome to another weekend, hopefully this one goes well for you. This week we will focus on Prodigy's D Model S. Use the discount code FOCUSDMODELS to get 20% off all D Model S molds.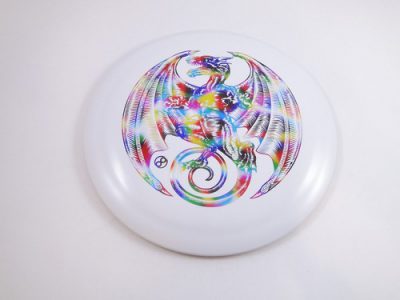 Making the D Model S Focus Friday promotion better, we added a sweet dragon stamp onto it. The stamp will only be on the Duraflex plastic. These stamped discs will release Friday, January 29, at 12:00 MST.
This distance river has a good amount of stability to it, providing a nice straight trajectory through the air until it has a solid fade at the end of the flight. Because of the stability, it is quite consistent on its flight path. You can purchase this disc in the base plastic or the premium plastic, whichever you prefer.
If you haven't tried the disc, check out the reviews on our site to see if you would like to try it out. Or if you have tried the disc, and liked it, now is a good time to get some spares or replacements. Using the discount code provide, you can get them for 20% off over the weekend.
You can select your disc by clicking here. Simply add as many D Model S molds to your shopping cart as you want, then BEFORE you click to checkout, look below the shopping cart. Right below the shopping cart is a box for Discount Codes. Click there and paste the code, FOCUSDMODELS, into the box. Then proceed to checkout and you'll get the discount.
Here is a screenshot to help you out, though it doesn't necessarily show a D Model S in the cart – it's just a generic visual to help you find the discount code box: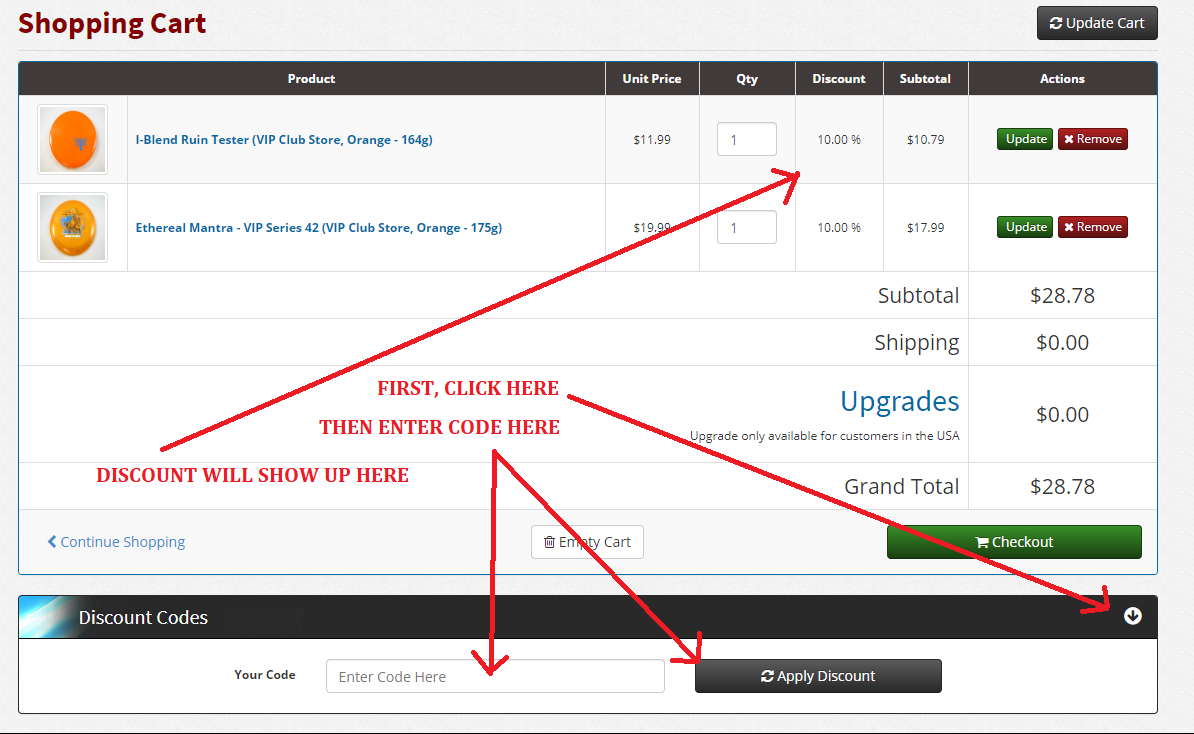 We hope that you love throwing the D Model S. If you've thrown the disc, feel free to share what you think of this distance driver disc. Thanks!
STAY TUNED for our next Focus Friday for another chance to try a featured disc at a nice discounted price!