Focus Friday X-Com Discs

The weekend is here, and it is Memorial Day weekend as well, which is totally awesome! To me, this weekend has always been a signal that summer is here. And do I love the summer; the days are long, it's easy to be outside (not have to wear so many layers), good memories, the days are bright, and disc golf is so much more enjoyable in the warm weather.
This Focus Friday we will will focus on an entire brand: X-Com. So from now till Monday, you can save 30% on all X-Com disc. You'll need to simply use the discount code: FOCUSXCOM.
X-Com Discs
X-Com Discs is a manufacturer that has been in the disc making business for a while, since 2006. They started off making ultimate discs and other gear. However, in 2020, they began to make disc golf discs. These first molds are pretty solid as well, easy to throw, and well made. Check out their website to learn more about them, or this post from disc golf reviewer.
At the moment, there are 7 molds approved by the PDGA, and six of them are available for purchase on our site: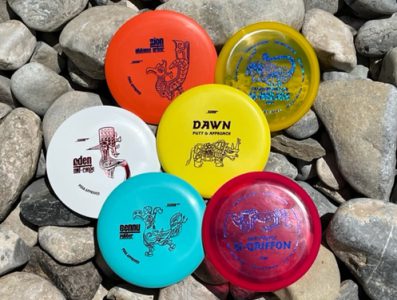 Zion Distance Driver
Helios Fairway Driver
Dawn Midrange
Eden Midrange
Griffon Midrange
Bennu Putt & Approach
There are two plastics that X-Com produces; Basic and Durable. The naming system is pretty easy to distinguish which is which. The Basic plastic is the base plastic that is low cost and gives a good idea as to what a disc does. While the Durable plastic is a premium plastic blend. This provides long lasting plastic, that is still quite affordable, that feels good in the hand. This is definitely my favorite of the two.
The Discount code
Here is the deal, head over to our website and select the X-Com molds that you want and any other item that you want or need. Once everything is in your cart, you can apply the discount code FOCUSXCOM and get 30% off all X-COM discs in your cart.
Additionally, where it is Memorial day weekend, you should probably check out our memorial day sale going on right now. Check out this blog post, or this page, to see all the items that are on sale. There is a lot.
Note: After placing your discs in the shopping cart and before checking out, click on the "Discount Code" box under the shopping cart and enter that code. Then proceed to checkout.