Get to Know Signature Team Member Jamie Kiep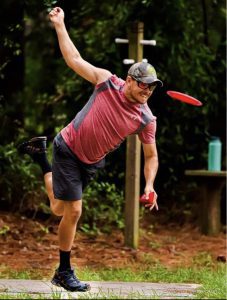 Jamie Kiep is a member of Team Infinite as part of the Signature Team. He resides in Leesburg, Georgia and is currently 1007 rated! We were able to chat with Jamie and ask him some questions about disc golf and about himself. Enjoy learning a bit more about Jamie, and be on the lookout for his signature disc coming in 2021!
How did you get started in disc golf?
A buddy of mine introduced me. I used to make fun of him for playing, but he kept inviting me and I finally went. After my 1st throw I couldn't stop.
Is there anyone in particular you look up to or admire in the game?
Calvin Heimburg, Chris Dickerson. Both players are humble, down to earth and good people.
What is your favorite type of shot to throw?
Full power hyzer!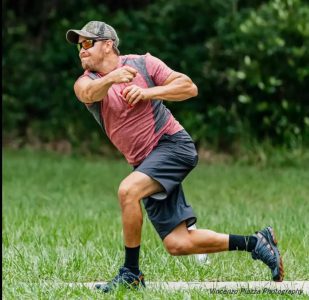 Which of your disc golf achievements are you most proud of?
I was leading an A tier for 3 rounds at the South Florida Open. After only playing for my 2nd year. I was able to beat Eagle Mcmahon, Zach Melton, Calvin Heimburg but coming up just short of BIG Jeremy Koling
If you could play a round with only three discs,
which would they be?
Infinite Discs Concrete Slab, Infinite Discs Centurion, and EV-7 Penrose
Other than disc golf, what else do you enjoy doing?
I enjoy playing with my 4 children and hunting any animal in season.
What tips do you have for newer players or players looking to improve their game?
Always have the most fun and always follow through. Do those 2 things every throw and you are sure to see an improvement.
If people want to follow along on your journey, where can they best follow you?
Follow me on Facebook and Instagram
Big shoutout to Jamie for taking the time to answer some questions for us! Be sure to follow Jamie along on his journey this year. Good luck Jamie!