Get to Know Signature Team Member Kesler Martin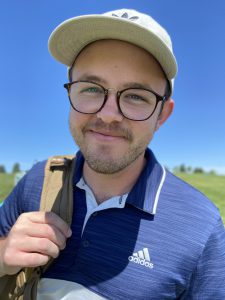 Welcome Kesler Martin! Not only is Kesler a member of our Signature Team, but he is also a member of Team Innova as part of the Ambassador Team. He is currently 1011 rated, and the second highest rated player in Utah! Kesler works at Infinite Discs full time as the creative director, or as I like to call him, the Stamp Master. Kesler was gracious enough to take some time to answer some questions. Get to know a bit more about Kesler Martin!
How did you get started in disc golf?
When I was about 10 years old, my dad took me out to play a round at our local course. He started playing in the early '80s with the classic Wham-O frisbee and let me use it when I first played. I definitely liked the sport, but I was using most of my free time practicing to make my high school golf team (I did eventually). We would play disc golf off and on as I was growing up, but I did not practice with the intent to get better/compete until I was 21 years old. Over the following 5 years, I increased my rating from 948 to 1011. Over the last ~2 years, I have oscillated between being the highest rated in Utah. I have had lots of big local wins along with mediocre results at the few tour events I have played. I finally got my dad to sign up for the PDGA in 2018. He played his first tournament in Logan, Utah where I was the tournament director. Today, he and I complete on a regular basis and often at the same tournaments. Having this relationship with my father has been a huge blessing in my life.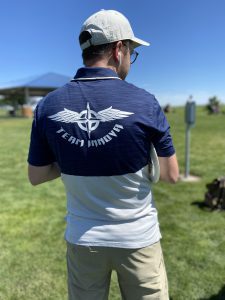 Is there anyone in particular you look up to or admire in the game?
Totally! I admire a few aspects of multiple professionals' playstyles. Here are a few examples: Any backhand shot from Barry Shultz. Touch shots with the Nova from Paul McBeth. How flipping far Eagle can forehand. Dallin Blanchard's consistency, Kevin Jones' athleticism and Philo Brathwaite's super silky-smooth putt.
What is your favorite type of shot to throw?
Hands down, I thoroughly love throwing perfectly straight shots. I feel like straight shots and turnovers are a lost art. I also love throwing shots that shape to tightly wooded fairways. All these shots give such a rewarding feeling that is very difficult to describe.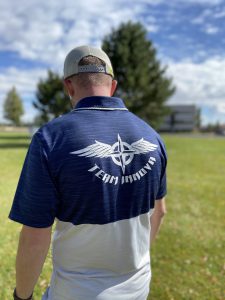 Which of your disc golf achievements are you most proud of?
This would probably be my back-to-back B-Tier winning streak in 2018. The first win was up in Idaho at the Southeast Idaho Invitational. I was keeping up with three 1000 rated players and finally pushed ahead during the final round. I was so confident, and it felt like I could not miss a putt. My final round was super-hot and pushed me clear of the tough competition by 5 strokes. The second win was the Creekside Open about three weeks later down in Salt Lake City, Utah. Had I not dropped from Ledgestone, I would not have been able to compete at this one. I was able to clutch a hot second round that gave me a comfortable lead. Both these tournaments netted me +$1000, and more importantly they revealed and gave me confidence that I could win big tournaments.
If you could play a round with only three discs, which would they be? And why?
I would choose the XT Nova, Champion Coyote, and Star Thunderbird. The Nova is my go-to putting putter and shot shaping throwing putter. The Coyote is a workable straight flying mid-range with tons of glide. The Thunderbird is by far my favorite driver. I will gladly exchange the bit of distance lost from choosing other distance drivers for the consistency and control I get from the Thunderbird.
 Other than disc golf, what else do you enjoy doing?
I am passionate about music (playing and listening) and graphic design. I adore spending quality time with my wife, family, and friends. I also enjoy both playing a variety of board games and selection of video games such as, Smash Bros Ultimate, Minecraft and many of the Zelda installments. Furthermore, I enjoy other individual sports like golf, pickle ball and ping pong.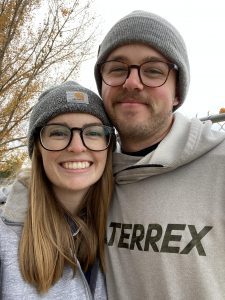 What tips do you have for newer players or players looking to improve their game?
Practice your short game! Putting and approach shots are roughly half the strokes you take out on the course. Throwing far is helpful but its not everything. Consistency and control are paramount.
 If people want to follow along on your journey, where can they best follow you?
You can friend me on Facebook, and I can be found on Instagram and Twitter at @km4rt_special.
Be on the look out for Kesler this year! The Kesler Martin Signature Metal Flake C-Blend Meme Sphinx goes live on Thursday, February 25th. Be sure to get one fast before they're gone and help support Kesler's season. If you are interested in what the second highest rated player in Utah throws, be on the lookout for his in the bag coming soon. Tear it up this season, Kesler!