Huge Prodigy Release

Prodigy will release some new bags and a new distance driver tomorrow, November 12. There is the D4 Max, the BP-2 V3, the BP-3 V3, and the Putter Pocket. With this release there are new colors for the practice bag and the BP-1 V3 as well. These will all be available on our website.
D4 Max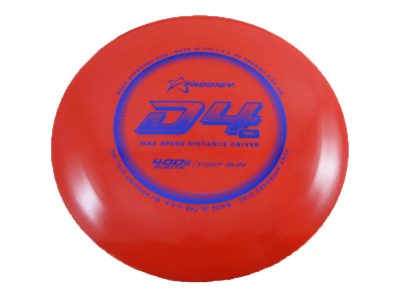 The D4 Max is a modified edition of the D4. It is an understable driver designed to get maximum distance. Especially appealing to those with lower arm speeds with its natural tendency to turn at high speeds and provide a good S curve flight. Those with more power will find it a great option for long turnovers and rollers.
BP-2 V3  $65.99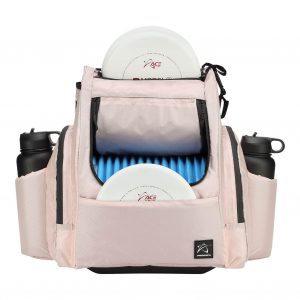 The Prodigy Disc's BP-2 V3 comes in new color to go along with its excellent features. The tear and water resistant Nylon Ripstop Fabric keeps the bag lightweight and long lasting, while the improved zippers are equipped with better pulls and are waterproofed and taped for added resistance to the elements.
The BP-2 V3 has an excellent amount of space for a mid-sized bag, holding approximately 28 discs while offering large side pockets. You'll also find improved insulated bottle holders to better keep the temperature of your drink. Prodigy has also increased padding on the back and shoulder straps for more comfort. With the umbrella holder, this bag tops it off to ensure you can carry everything you need for all conditions with ease.
BP-3 V3  $37.99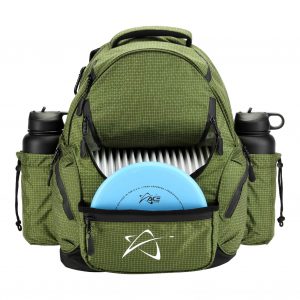 The Prodigy Disc's BP-3 V3 comes in a Nylon Ripstop Fabric, making it scratch, tear, and water resistant, while the taped zipper seams and waterproof bottom panel remain for extra protection. The material is now more durable and still lightweight.
Prodigy has added a front putter pocket to allow easier access to your main putters and free up the top pocket for additional discs or other necessities. There is also a carabiner clip to clip a towel on. The BP-3 V3 holds up to 17 discs in its main compartment and additional discs can go in the deep top pocket. This also has an adjustable 32 oz bottle holder, and two side zipper pockets for valuables along with improved zipper pulls. This is a versatile bag for beginners or more avid, professional players looking for a smaller, more compact option at a great price.
Putter Pocket  $39.49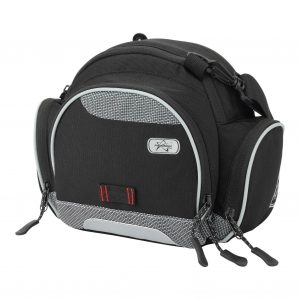 The Prodigy Disc's Putter Pocket for carts is a great accessory for any disc golfer that prefers to use a cart. It gives players easy access to their putters, while also providing storage for pencils, scorecards, and other small valuables used during a round. It is easy to attach with a Velcro strap and works well with any disc golf cart. It also has a shoulder strap and can be carried as an additional accessory for storage or for putter-only rounds.
What excites you the most about this release?