Infinite Discs Touring Pro's Signature Disc Releases

DISC GOLF SEASON IS HERE
We are THRILLED to be kicking off the 2023 disc golf season with some amazing touring pros!
Some of these pros have been with us for a few years, while others are new additions to the team.
Either way, we have an incredible lineup of signature discs you will want to get your hands on!
*All of these molds will be available for purchase on Februrary 23rd, at Infinitediscs.com
DREW GIBSON
The new Finish Line brand has adding another mold to their line up, and is releasing its first putter mold: The Pace
It it a tall, beadless putter with a flat top and stable flight. It will work great for either putting or throwing off the tee.

The Drew Gibson Infinite Discs Scepter is now available in Halo S-Blend plastic! This flat top, overstable fairway driver is your next go to utility disc. It will cut through headwinds with ease, and in this new plastic, will fly like a dream.

ERIC OAKLEY
The Dynasty has been Eric's signature mold since it's release last year. So, it is no surprise that the Halo S-Blend Dynasty has the next signature stamp in the Eric Oakley line up! This stable fairway driver has the ability to fly on whatever line you put it on, making it an extremely versatile mold that can be used in any situation.
MARIA OLIVA
Maria just joined our team, and she could not wait to get her hands on some Alpacas, one of the most popular putters on the market! But to make this Alpaca extra special, we manufactured it in a NEW plastic… N-Blend. This plastic hosts the next level of grip so you can easily make those need-to-make putts.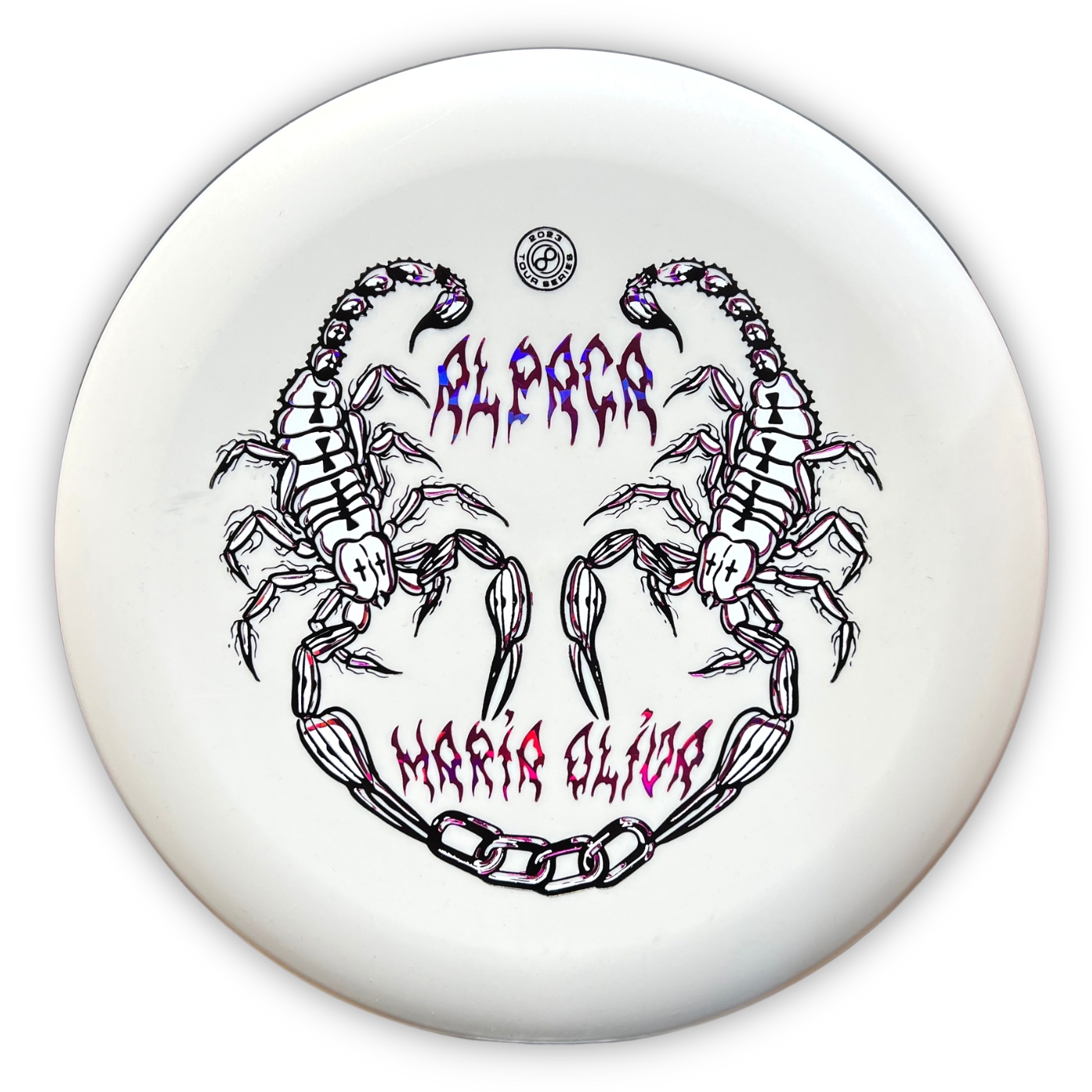 To finish off our upcoming signature discs, another one of Maria's sponsors (Thought Space Athletics) has crafted this Nebula Ethereal Construct. The Construct is the perfect crossover between a fairway and distance driver. Many players will find this mold to be very effective!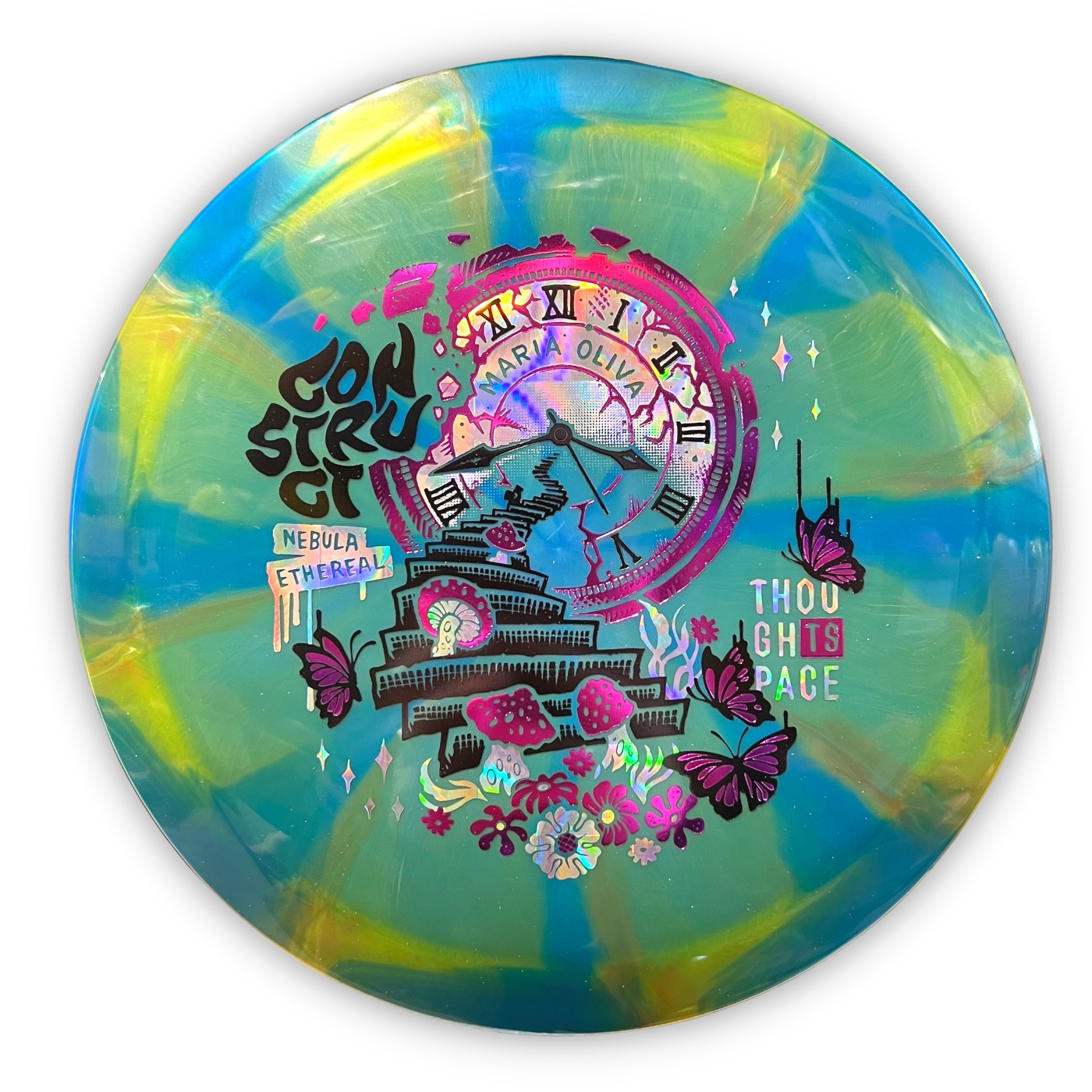 We are rooting for all players to do well during LVC weekend, but we are especially excited and hopeful to see our Infinite team on top!