Introducing Lone Star Disc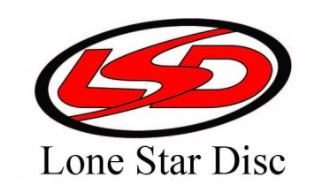 Infinite Discs carries over 55 brands of discs! We started this blog series to introduce you to some of the brands and molds that you might not be as familiar with. Each week we will spotlight a different company and tell you a little more about them. Because of Covid shutdowns our supply of discs was severely affected. Therefore, we may not have all of the molds from all of the brands we will talk about. But, it might put a few more molds on your radar for the future. This week we are back in Texas to learn about Lone Star Disc.
Back to Texas
About 40 miles north of Houston lies the city of Conroe, Texas. It is the county seat and boasts a population of about 92,000 people. There are a handful of disc golf courses in the city. And one disc golf company: Lone Star Disc.
Lone Star Launched in 2020 by Travis Dillard and his family. Travis and his brother, Synjin, have been playing disc golf recreationally for the past 20 years. As their interest in the sport grew they started to consider manufacturing their own discs. Lone Star Disc is veteran owned and operated, and their family helps run the business.
First Approved Molds
The first two molds that were approved for the company were the Penny Putter and the Middy. A month later, the Mockingbird was approved. The Penny Putter is a straight-flying beadless putter with little turn and a nice fade at the end. The Middy is a good wind fighter with a flight similar to a Roc3, but with a little more glide. The Mockingbird is an understable control driver. It has a little turn, but a dependable fade. In addition to those three molds, Lone Star also has a good mid/approach disc with the versatile Harpoon. They also have the Mad Cat, which is a straight control driver with a moderate fade at the end. The Mad Cat is also one of the hot sellers for Lone Star Disc.
Just last month the PDGA approved the next mold in the Lone Star lineup, the Bowie. It is the company's foray into high-speed discs. The Bowie is a speed 13, overstable driver. Excellent for forehand drives, especially in a headwind. Beyond that, they have an understable Mid and a more stable high-speed driver in the works.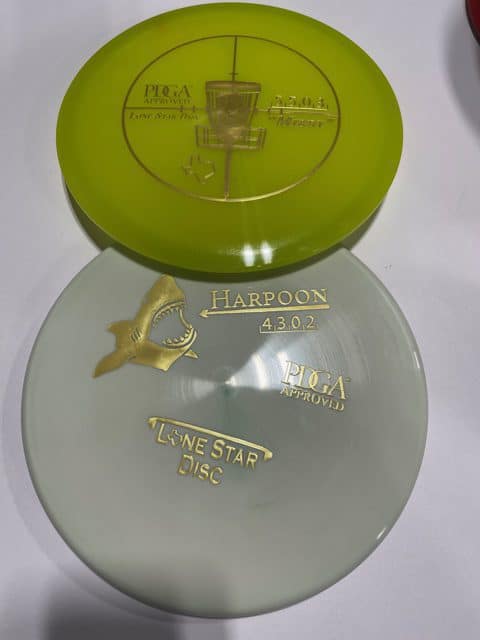 Plastic Types
Currently, Lone Star offers a couple different plastic types: Bravo Plastic and two firmness's of Victor Plastic. The Victor plastics are used in their putters. Victor 1, or just 'Victor', is a much softer blend than the Victor 2. Both Victor Plastics are grippy and fairly durable. The Bravo Plastic also comes in Glow Plastic for some molds.
A Pro On Board
Despite being a fairly young company, Lone Star Disc is sponsoring a pro for the 2021 season. Tanner Girouard, PDGA #88077, will be out on his first DGPT season. Tanner is a 'local' from the Houston area, and has been a huge supporter of the vision being created by Lone Star. He ha

s numerous wins in his career and will now match his skills with the best in the world on the tour.
In The Future…
The folks at Lone Star Disc are excited about their future in the sport. Their molds that are currently available are just the beginning, and they have big plans moving forward. They want to design more molds that fly like they are meant to fly. And they want to have a big enough variety of molds and flights so that people can throw exclusively Lone Star, and have all of the flights covered. And they are shooting for next quarter to roll out the next molds.
The sport of disc golf has been growing at a fast pace for quite a while. Lone Star believes that trend will continue. With more people playing and experiencing the awesome feeling of watching the beautiful flight of a well-thrown disc, the more people will share their love with friends and family. That love, along with the growth of live tour coverage will expose even more people to the sport. And as disc golf grows, Lone Star will be there to provide the disc molds that people want!
Check out Infinite Discs' selection of Lone Star molds here:
https://infinitediscs.com/category/Lone-Star-Disc
Comment About Lone Star Disc

We want to hear from you about Lone Star!
If you've thrown a Lone Star disc, which one(s) did you throw, and how did you like it?
If you haven't thrown a Lone Star disc, which one would you most like to try?
Last Week: Elevation Discs

Last week we looked at Elevation Discs. We selected three random people who commented on that blog. Here are the winners:
Ben K
Jon W
Frederick B
Congrats! We'll get your disc shipped out shortly.