Meet the Shipping Heroes at Infinite Discs

For a lot of people, internet shopping can feel a little bit inhuman. You select photos of discs that look like what you want, checkout without saying a word to anybody, and the discs almost magically appear at your doorstep a few days later. But there is some very hard-working humans that make all of that come together smoothly.  We have a dedicated crew that carefully takes photos of all the discs and uploads each one to our website by hand, and then they code and stock those discs so that we can retrieved them with as little error as possible. There are also very dedicated guys who find the discs for each order and package and ship those orders to you.
We'd like to introduce you to a couple of those guys. The majority of discs shipped from Infinite Discs are handled by these two men…
TROY LAMONT
Meet Troy LaMont, a guy who is one of the most dedicated order "pullers" that we have. He can put several miles a day on his feet, walking around our warehouse, gathering the discs for each order so that they are ready to ship.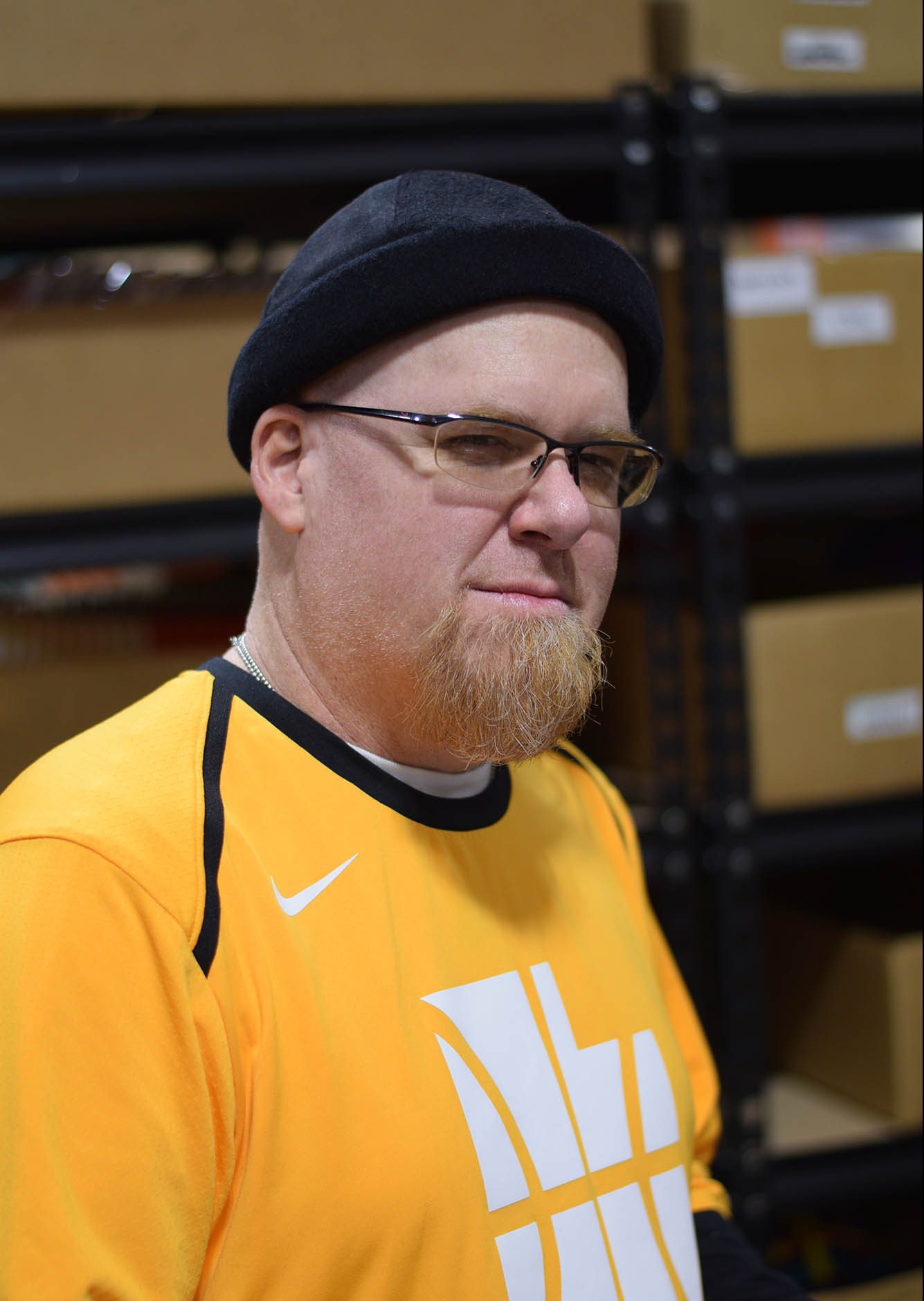 Troy has been working at Infinite Discs for a couple of years now and is a vital part of what we do. Aside from pulling orders, he also helps with adding inventory, keeping track of our apparel selection, and organizing our storefront for the local shoppers.
ADRIAN TOLEDO
Meet Adrian Toledo, another hard-working man who shows up first to work every day. He manages the warehouse and keeps all of the supplies stocked so that can keep the orders flowing with all of the appropriate packaging, labels, and more. He then sits down for several hours per day to package each order so that they're ready for the mail pickup in the afternoon.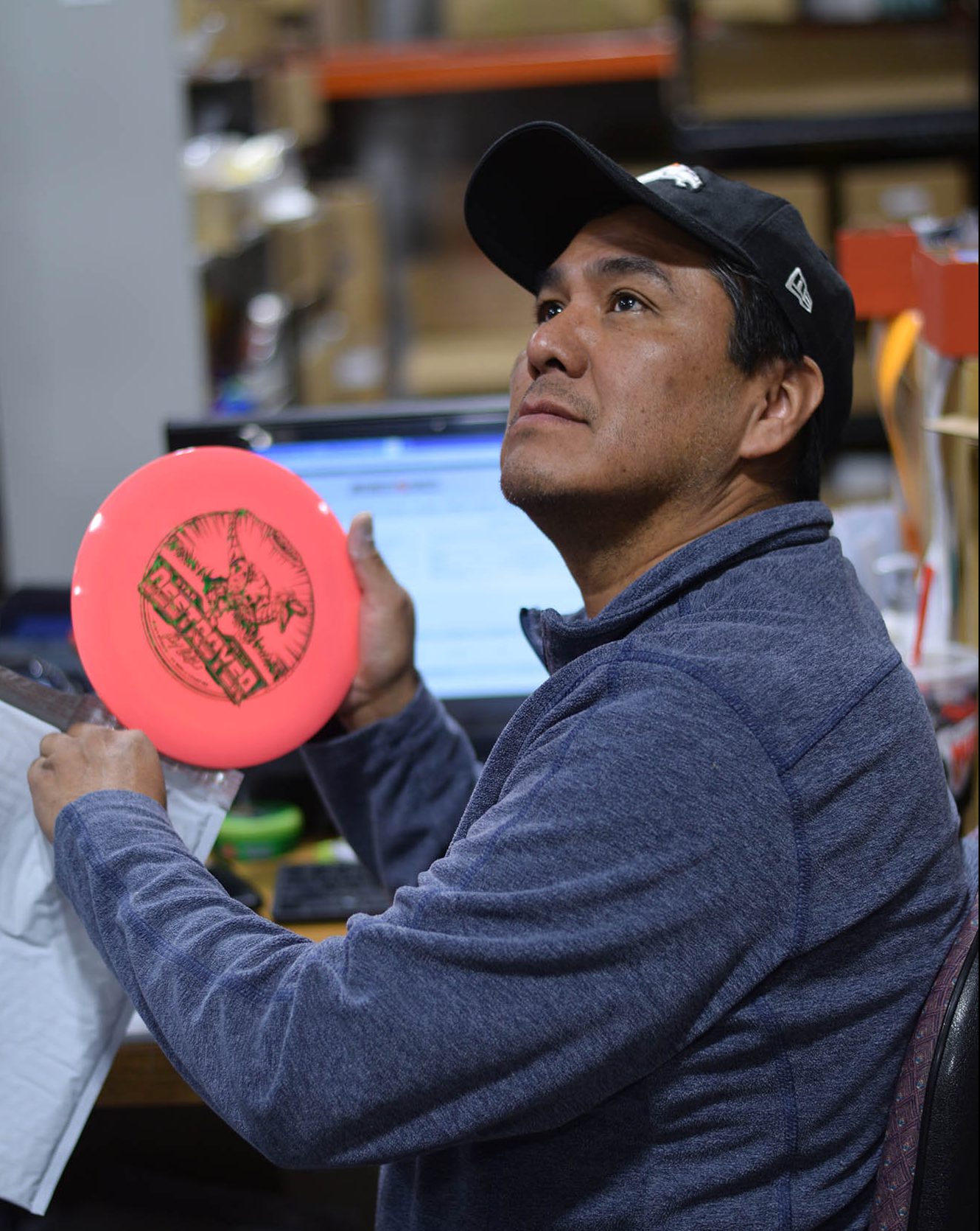 Adrian takes great care to make sure that each order has the discs that the shopper selected. While mistakes are few, considering how many thousands of discs we churn through each week, Adrian does a great job of catching most errors before they leave our building– if there is a weight or stamp color that is a little off, he'll usually notice.
Of course, everybody at Infinite Discs jumps in to help in many ways during the entire process. All of use find ourselves pulling orders and shipping from time to time. When it gets really busy, it isn't uncommon to find all of our guys running around the warehouse in an attempt to get the orders shipped before the day is over.
Thanks for your support of Infinite Discs! It helps to make our jobs a lot of fun every day. From time to time, we'll keep introducing you to members of our team– the real heroes behind the scenes who make sure you get the discs you want for your game.