Pre-Black Friday Sale – Find Great Deals NOW!

PRE-BLACK FRIDAY SALE
Our BIGGEST sale of the year is right around the corner…
But why wait?!?
To get your digital shopping skills warmed up, we will be having a HUGE sale on countless disc golf discs and accessories for you to browse. Many of these items will NOT be on sale during our Black Friday sales event, so be sure to jump on any deals you see before they are gone. Whether you are Christmas shopping, or simply hoping to treat yourself, you are bound to find what you are looking for during our Pre-Black Friday sale.
SALE DATES – NOVEMBER 10-13
Each order placed during this time frame will receive a FREE Infinite Discs Light Weight Beanie in their order! (while supplies last)
The descriptions below will detail everything you need to know in order to shop one of our biggest sales of the year:
Bags, Carts and Accessories
The following bags, disc golf carts, and cart accessories will be on sale during this sales event:
Disc Golf Discs
The following disc golf discs will be on sale during this sales event:

The following disc golf accessories will be on sale during this sales event:
There are a select few Infinite Discs Hoodies on BIG discount, some even under $20!
Plus, with any Infinite Hoodie you purchase, you will get a FREE Discraft water bottle included with the shippment.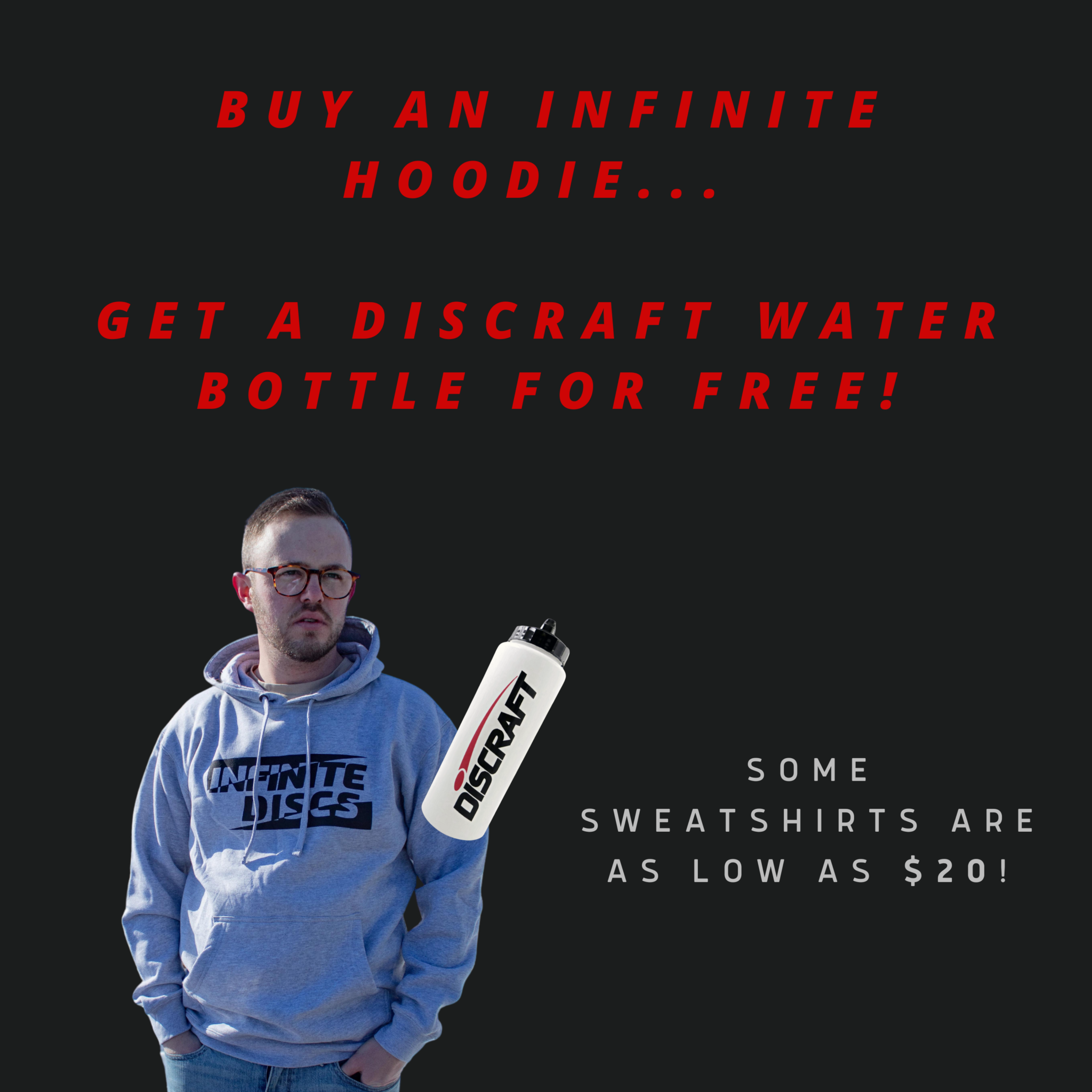 And just in case these sales aren't enticing enough for you, we have dropped a very small selection of our Black Friday disc releases for you to enjoy. Will you be lucky enough to find one of these hidden easter eggs?