TOP TWENTY TUESDAY – MARCH 19TH 2019

Infinite Discs is happy to present another Top 20 Tuesday chart, looking back at the discs that sold the most during the last week. We break these charts down by plastics as well so you can see which plastic types are most popular for each disc. New discs will often spike in the chart as other top sellers shuffle position. It can be fun to see which discs keep up the pace.
Here we go…
Top Twenty Tuesday for March 19th, 2019
#1 – Star CORVETTE
#2 – Champion Colored Glow FIREBIRD
#3 – Star DESTROYER
#4 – I-Blend X-Out EMPEROR
#5 – VIP GATEKEEPER
#6 – Classic GUARD
#7 – K1 GOTE
#8 – Signature C-Line Colored Glow FD
#9 – Star ORC
#10 – 750 Spectrum H2 V2
#11 – DX AVIAR
#12 – Star VALKYRIE
#13 – K1 FALK
#14 – BT Medium MAIDEN
#15 – Signature ESP BUZZZ
#16 – Jawbreaker ZONE
#17 – Tour Series Galactic AVIAR
#18 – Star WRAITH
#19 – D-Line P2
#20 – Pro AVIAR YETI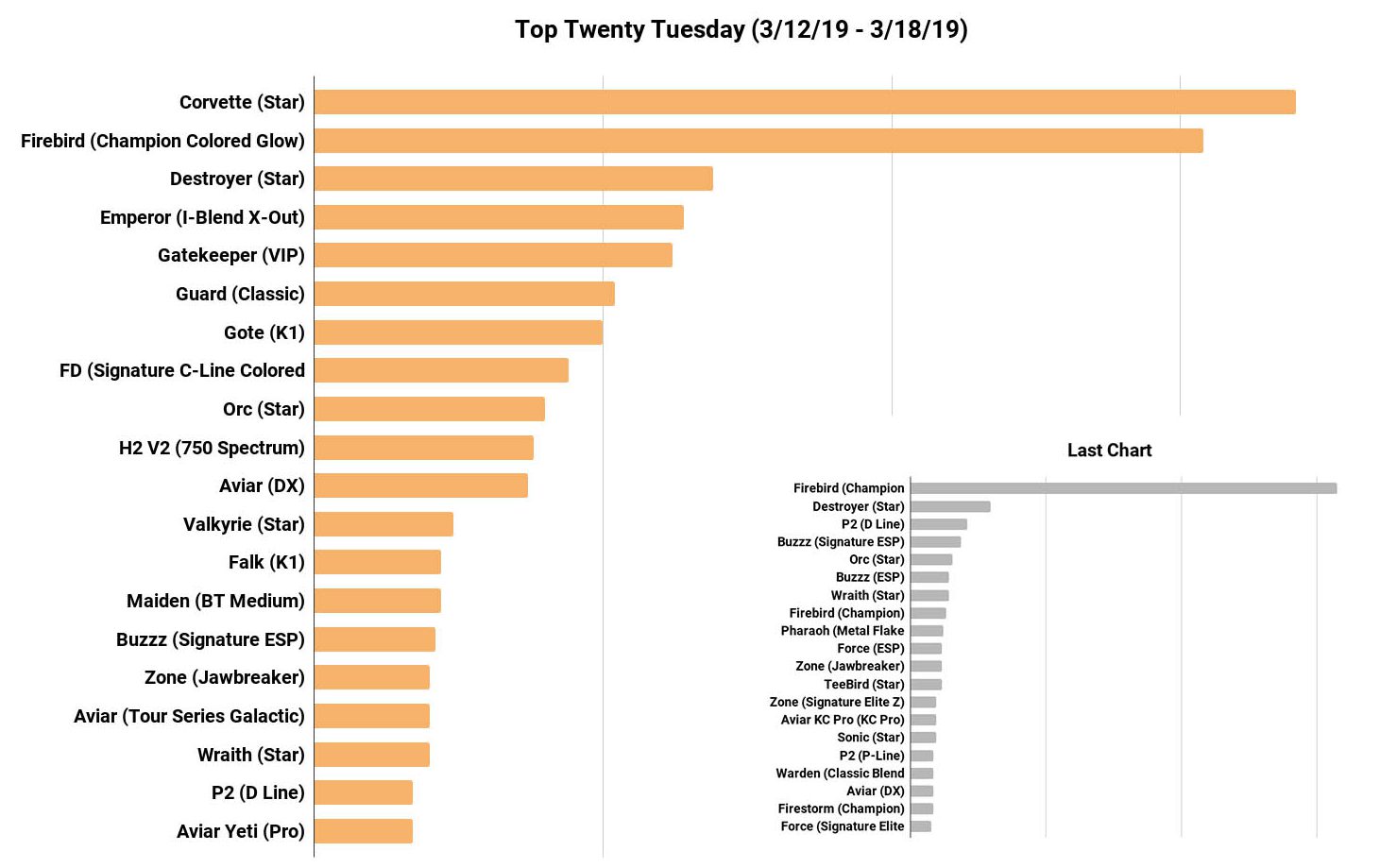 It's a very interesting chart this week, dominated by new releases. The Innova Corvette took the top spot, but followed closely by the signature Sexton Glow Firebird which is still a hot disc. The Destroyer followed up with 3rd place, but close behind was the Infinite Discs Emperor distance driver– probably the first time a brand has introduced a new disc in X-Out (factory 2nd) plastic, but it was too tempting to release the X-Out stamp on the Ides of March (the day Caesar was assassinated), given the new Roman theme of the driver and the dejected-looking emperor in the design.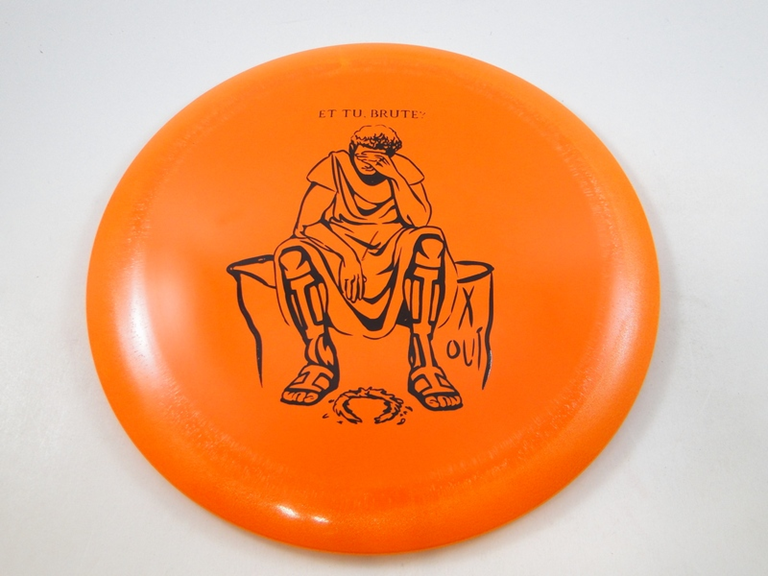 Other new releases that spiked on the chart were the Gatekeeper mid-range by Westside discs, the Guard putter by Dynamic Discs, and the Gote mid-range by Kastaplast which became available in larger quantities. The Falk by Kastaplast also made it onto the chart as that import brand begins to make more waves in the USA. The Prodigy H2 V2 also continued to sell well in the 750 Spectrum plastic with the cool Kevin Jones stamp. That plastic is simply gorgeous!
Here is a look at how the brands stacked up this week with the number of times they appeared in the Top 20: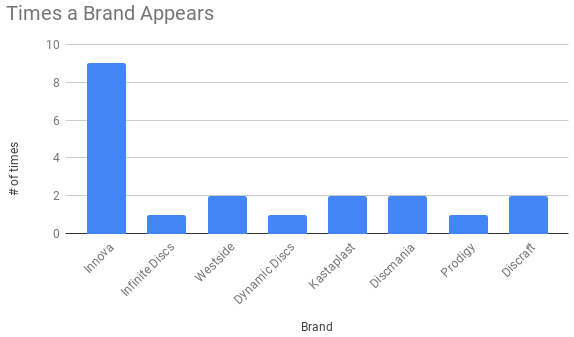 –> Each week we'll invite you to leave a prediction for a certain chart position on next week's TOP TWENTY TUESDAY report. The first three people to predict that chart position correctly in the comments will win a $10 gift card for the Infinite Discs website.
WINNER – The #8 spot this week was the Signature C-Line Glow FD "Night Strike II" by Discmania. Alex boldly predicted the glow FD as the #8 spot this week, which is impressive since it wasn't on the previous chart. Good job!
GIFT CARD PREDICTION FOR NEXT WEEK:  Leave your comment below this blog to predict the #5 spot for next week's chart.