Black Friday Disc Golf Deals 2015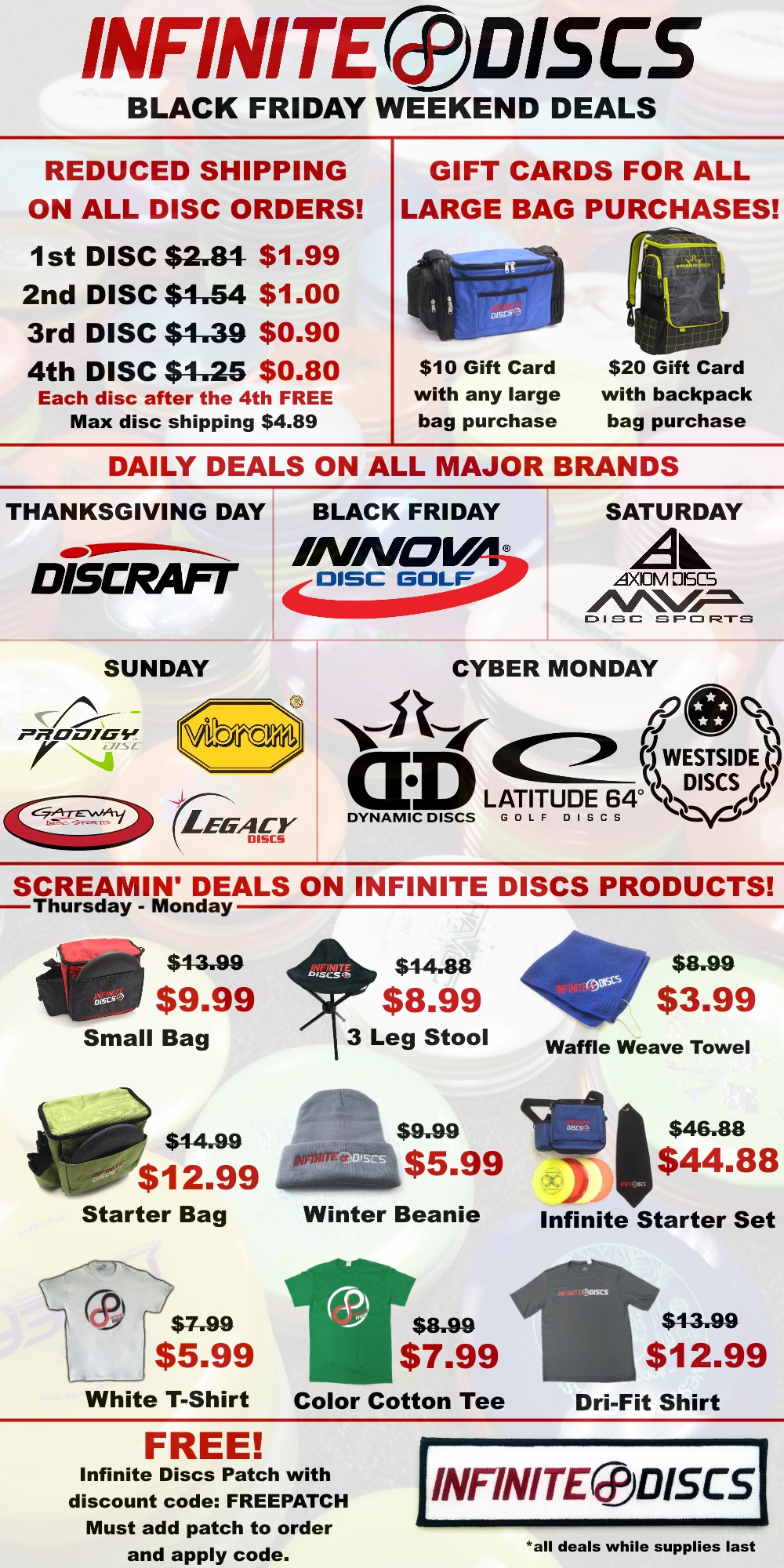 This post was for 2015 Black Friday Deals. If you're looking for 2017 Black Friday – Cyber Monday disc golf deals, click this link:

So here we are, one week away from the unofficial kick-off for Holiday Shopping Season. This also means we are less than a week away from Thanksgiving! We at Infinite Discs are so thankful for our awesome customers! We can't think of a better way to show our thanks than to offer you all the best Disc Golf shopping experience of the year! This Black Friday – Cyber Monday Weekend is going to be INFINITELY bigger than ever!!! This year the incredible deals will start on Thanksgiving and Continue through Monday November 30th.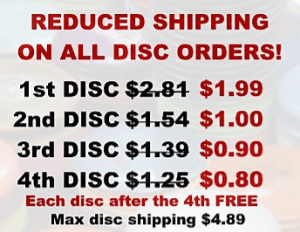 All year long we offer great shipping rates and FREE shipping for each disc after four, but next weekend only, every disc will cost less with reduced shipping. Max disc shipping cost will be only $4.89!
The following deals on Infinite Discs Products will be good all weekend long! (Thursday – Monday)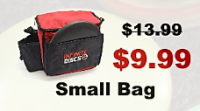 Small Infinite Discs Bags – $9.99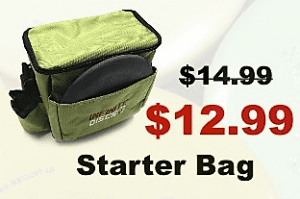 Infinite Discs Starter Bags – $12.99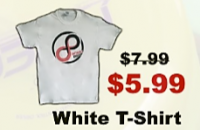 White Infinite Discs Shirts – $5.99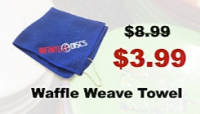 Waffle Weave Disc Golf Towel – $3.99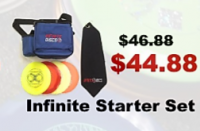 Infinite Discs Ultimate Starter Set – $44.88
All offers only valid while supplies last! So be sure to grab these early in the weekend!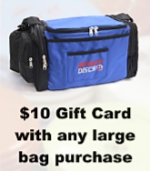 $10 Gift Card for all Large Bag purchases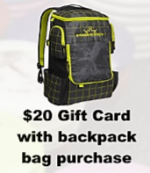 $20 Gift Card for all Backpack Bag purchases
Gift cards will be emailed to for qualified purchases during the first week of December.


Customer must add the Infinite Discs patch to cart and enter discount code FREEPATCH.
Only one free patch will be sent per order. Offer available while supplies last.
During the big sales weekend, in addition to all the other great deals, a different brand of discs will be ON SALE each day of the week.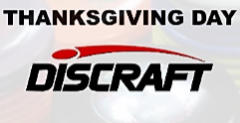 Thursday – Discraft – On Thanksgiving Day either before or after you enjoy your holiday celebrations with friends and family, log on and take advantage of the best prices of the year for all Discraft discs. This includes all plastic types, including the very limited Ledgestone Edition Discs. Also we will have all DGA discs on sale!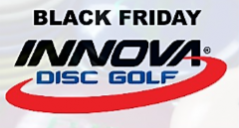 Friday – Innova – Skip the madness elsewhere and shop from home for the best prices on the best selling disc golf brand. This includes all plastics as well as DiscMania, Millenium, and Hyzer Bomb!

Saturday- MVP/Axiom – Do you love Gyro?! Saturday will be the best day to stock up on all plastics for MVP and Axiom discs.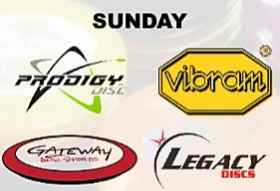 Sunday – Prodigy/Vibram/Gateway/Legacy – Four awesome brands, one awesome day to save! All plastics (or rubber) included!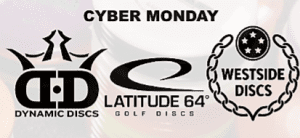 Monday – Dynamic Discs/Latitude 64/Westside – And finally, what the Trilogy fans have been waiting for. Cyber Monday is just for the Scandanavian plastic lovers! All plastics, all three brands!