Christmas Ideas for Disc Golfers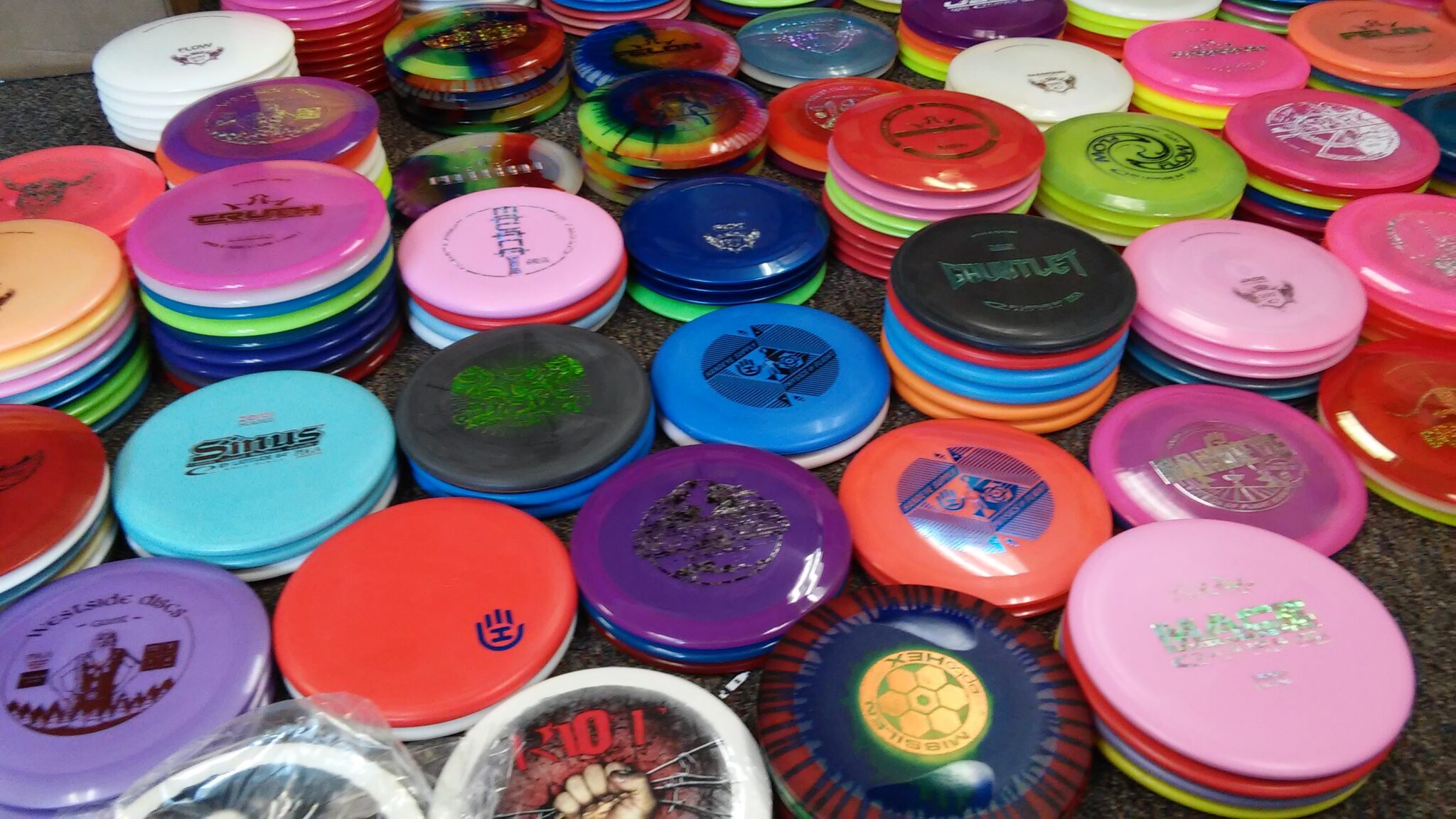 Christmas is just around the corner. Golf discs make great, affordable, Christmas presents. Disc golfers love trying different discs and gadgets that make their disc golf experience more enjoyable.
Here are a few ideas to help the non-disc golfer choose a winning gift for the avid disc golfer.
New Disc Golf Discs
Disc golfers love trying new discs. But with hundreds of different options to choose from, how do you know which Frisbee to choose? Here are a few of the hottest selling new releases of 2016.
Distance Bombers
Newer technology and disc mold innovations continue to make disc golf technology better. There have been plenty of new discs released this year that flat out fly farther than discs of the past. Here are a few to consider.
Discmania DDX – The Discmania DDX has been one of the most hyped up drivers ever. This disc is very similar to the Innova Destroyer which is the most popular distance driver currently on the market.
Westside Destiny – Every disc golfer wants more driving distance. The Westside Destiny is ultra fast and glides forever. There is a good chance your loved one will set a new distance record with the Destiny, and they will thank you every day because it was you who so thoughtfully bought one for them.
MVP Catalyst – The Catalyst uses multi weighted Gyro technology to produce a unique disc flight. The most popular of these Gyro distance bombers released this year is the MVP Catalyst.
Discraft Thrasher – Unlike many of the other major brands, Discraft doesn't release a lot of new molds, but when they do, they are usually excellent. The Thrasher fits that mold. This is another distance bomber that is the perfect stability for max distance for the Intermediate Disc Golfer.
Great Discs for New Disc Golfers
Until a player develops adequate form, snap, and arm speed, distance drivers like those listed above won't necessarily provide more distance, and will likely provide more frustration. For a newer player, consider one of these new discs.
DGA Sail – The DGA Sail is effortlessly controllable. This disc drives very well and stays incredibly straight for a frisbee golf driver.
Vibram Onyx – For new disc golfers the Onyx has been described as a game changer. This disc is very easy to control and gets newer disc golfers more distance than just about any other disc.
Collectible Discs
In the disc golf world, discs aren't only thrown, but they are also used as wall hangers for their artistic beauty. Limited disc runs are manufactured with unique designs and stamps and many become valuable collectors items. If you're looking for a collector discs, here are some options to consider: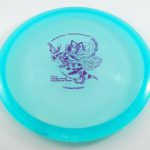 Discraft Buzzz GT – The Buzzz is the most popular midrange disc on the market. The Bangar Groove Top (GT) is one of Discrafts most popular putt and approach discs.
As the official vendor of the 2016 Ledgestone Insurance Open, we were able to have a limited run of 500 of Groove Top Buzzes made. You might love the way the groove top feels, but if not there is no doubt that this disc is a thing of beauty.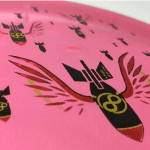 Unique Infinite Stamp Discs – Infinite Discs released a limited number of bomber stamp discs in 2016 including the MVP Blitzkrieg stamp. Find your disc golfers favorite disc and get them one just like it with a unique Infinite Stamp. To search these discs,
To search specifically for uniquely stamped discs, use our Advanced search.
Simply select "Extras" then stamp type you are looking for.
Infinite VIP Club
If you want to spoil your disc golfer with an entire years worth of new and collectible discs, then sign them up for the VIP club. On December 12th, 100 additional spots in the club will be made available for new members.
Lots of Discs for Cheap
If you like value, where you get more bang for your buck, consider an Infinite Deals Box. This is the perfect sampler package for disc golfers of all skill levels. Each mystery box includes a combination of discs from collectibles to misprints. Each box is carefully selected to include discs with a variety of different flight types and discs from multiple manufacturers. If you don't know exactly what you are looking for, this is the perfect, inexpensive, way to delve into a new spectrum of disc and plastic types. With an Infinite Deals box the average cost of each premium plastic disc is about half the normal MSRP, and your average cost per disc is less than $10 each!
Multiple Putters
Every disc golfer I have ever met wants to improve their putting game. Improved putting comes through practice, and the easiest way to practice is to have multiple putters of the same plastic and weight. Figure out what putter your disc golfer is using, and buy them 6-10 more. A handy way to get lots of putters at once is with an Infinite Discs Putter pack.
Disc Golf Accessories
Disc Retrievers
If your disc golfer regularly plays courses with water hazards, a disc retriever is a must have.  The Golden Retriever will help him rescue his most favorite discs. This ingenious device makes it easy to fish discs out of the water. It's small, light weight, and effective.
For fishing out of streams and running bodies of water, the Disc Gator is the retrieving device of choice. The easy collapsing tent pole extends about 12 feet making it quick and easy to get your disc out of water or tall trees.
Disc Golf Bags
If your disc golfer owns multiple discs, but doesn't carry a bag, or uses something that wasn't designed for disc golf, a small bag will make a great gift. The Infinite Discs starter bag offers the best value on the market and has a large variety of colors to choose from.
For the disc golfer who has a small bag, but is now really getting into the sport (acquiring lots of discs, playing in organized events etc.), a larger bag ($30 – $80) or disc golf backpack ($70-$220) is an ideal Christmas gift. From a disc golfers perspective, there is something very satisfying about being able to carry enough discs to satisfy any shot you might face.
The hottest trend for the serious tournament playing disc golfer right now is a disc golf cart.  These things aren't cheap, but there is no better way to show your disc golfer you really care about them than by gifting them a cart that will allow them to carry around 30+ discs without breaking their back.
For a tournament playing disc golfer, the cart allows disc golfers to bring everything they need for a serious round of disc golf including a sweatshirt, jacket, umbrella, disc retrievers, backup discs, backups of the backups, large water bottles, and best of all it provides a comfortable seat anywhere on the course.
Disc Golf Basket
For that extra special someone, a portable disc golf basket is a great gift that will really get them excited. Portable baskets are ideal to help improve putting, and for setting up temporary disc golf courses. My recommended portable disc golf basket is the DGA Mach Lite.