This is a big deal for us. We have spent countless hours working on our new website and now it is finally launched.
As with most new things technology, when new there are always errors and glitches. This is not just a Shopify site, but a custom built website that we have invested in designed specifically for disc golf sales.
Please be patient with us and we are working to resolve them. There are a number of images of non disc products that did not import successfully as well as other errors we are discovering.
If you have an error, please let us know by filling out the feedback form here. 
Some Exciting New Features
While browsing our new website, here are a few things to check out:
Smart Search Feature

Our new search bar is substantially more intelligent than our old site. Now if you type "Discraft" it will take you directly to the Discraft page.
If you type in a disc mold name it will take you directly to the disc model page rather show you individual listings of those discs. These new search features will save you time and make your disc golf shopping easier.
Disc Profile Images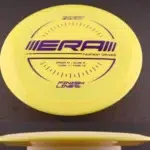 One of the most frequent questions our customer service team is asked is "how domey is the disc"
Well, now you can look at them and see for yourself.
Because our old website did not have that feature, none of the old images feature the profile picture, but going forward you can expect newly added discs to include the profile picture.
Enhanced Flight Paths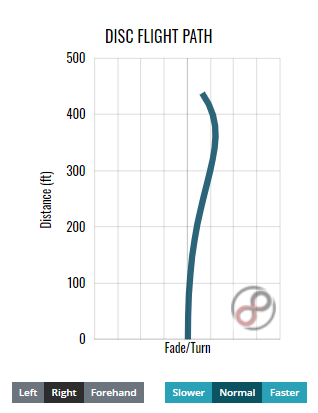 The flight paths displayed on InfiniteDiscs.com now vary by plastic type. These flight paths are generated based on user ratings. You can now compare stabilities of different plastics in the same molds based on what previous reviewers have said when entering flight paths in their disc reviews.
With these new flight paths you can also adjust the dimensions based on throwing speed to get a better indication of how a particular disc will fly for you. You can also adjust this flight path based on if you through right handed, left handed, backhand or forehand.
Comparison Feature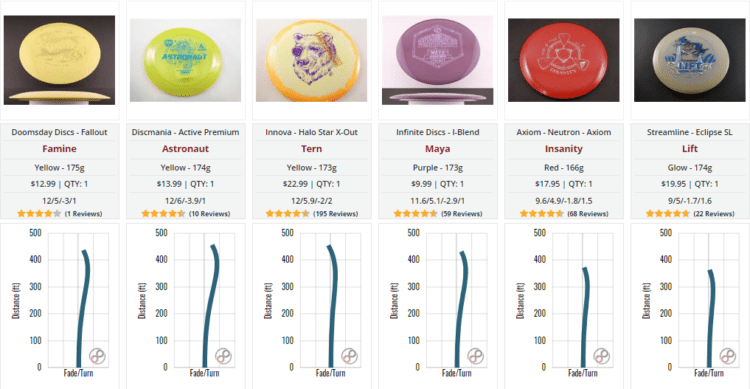 Now you can compare different discs side by side. Simply add them to your cart, and then compare helping you decided the best disc for you.
Many more to come…
These are just a few of the great new features of Infinite Discs 3.0. We will highlight more features in future posts.