Cyber Week Deals Day 4 – Trilogy Day Sale! – Saturday, Nov 30th

Our cyber week deals continue with Super Saturday featuring Trilogy discs.
What's On Sale Today
This sale includes the Dynamic Discs, Latitude 64, and Westside brands. Discmania Discs manufactured by Latitude 64 are not considered Trilogy discs and will be on sale on Tuesday, December 2nd.
The Trilogy Day sale is especially significant because this is the only time of the year we are allowed to offer Trilogy discs for sale at prices below MAP (Minimum Advertised Price, which is our normal price). If you are a Trilogy fan, take advantage of today to get all your favorite Dynamic, Latitude, and Westside discs at the lowest prices of the year.
Doorbuster Deals – Premium Plastic Only $9.99!
We have a limited selection of Trilogy discs at Doorbuster prices. These discs are available on a first come-first serve basis and these prices are only while supplies last.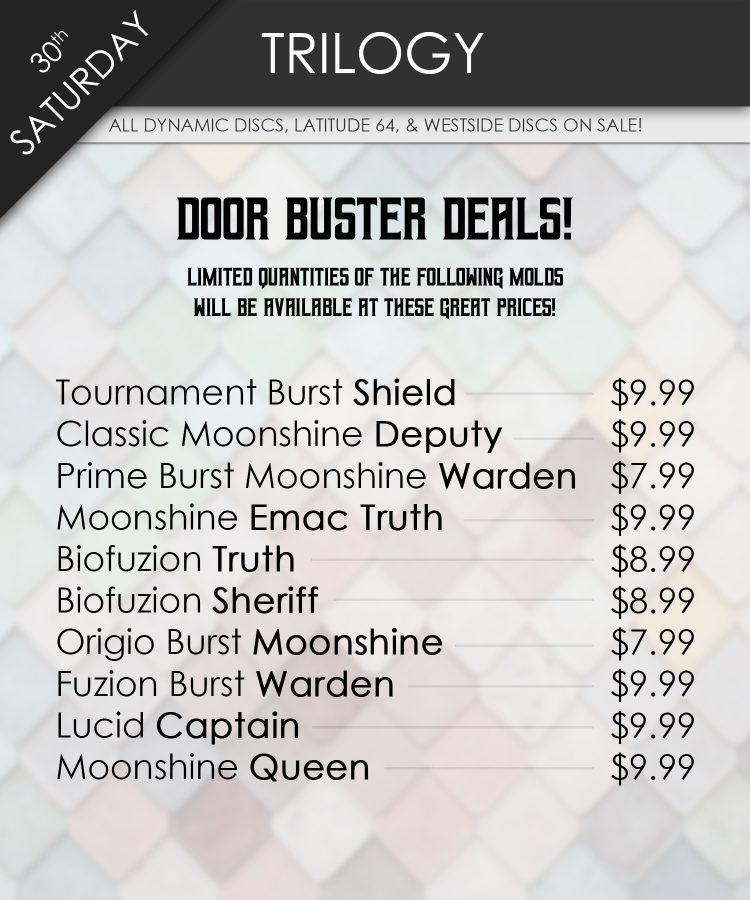 What's New/Featured
Tournament Burst Westside Maiden
For Super Saturday we introduce the Tournament Burst Westside Maiden — available only through Infinite Discs. This is the first time the Maiden has been available in a premium plastic. There are four different stamp versions of this exclusive run, giving you the opportunity to get exactly what you want from this popular putt and approach disc.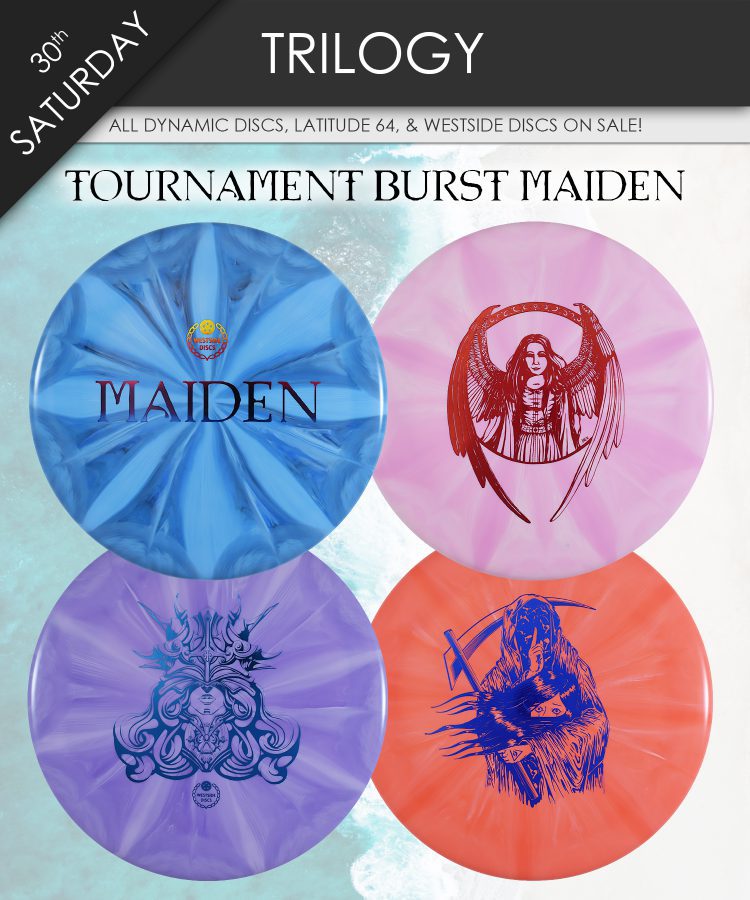 Mermaid Metallic Latitude 64 Trident
The retired Trident utility driver is back as part of this limited edition release. Our Black Friday edition features the Sea Queen Mermaid stamp and was produced as part of a limited run in a shiny Metallic Opto plastic.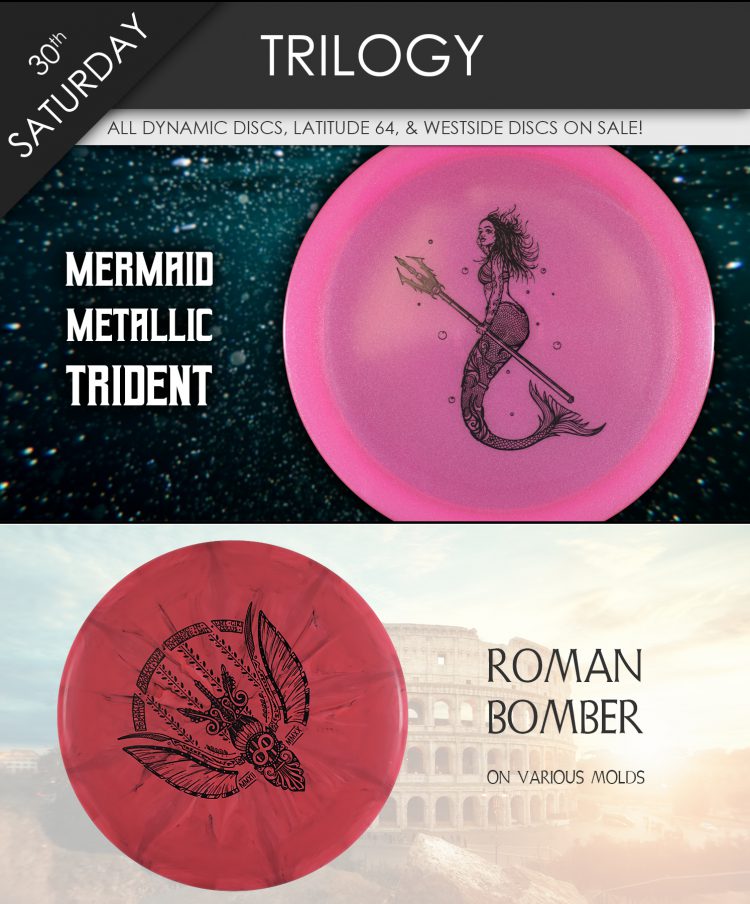 In addition to the exclusive edition Tridents and Maidens, the Roman Bomber stamp will be released on many of the most popular Dynamic, Westside, and Latitude 64 disc molds. There's no better time to get this new stamp than while they are sale for Super Saturday.
$20 Gift Card for Purchase of Dynamic Discs Bags and Carts
Dynamic Discs makes some of the best and most popular disc golf bags and carts on the market. When you purchase any DD backpack or cart priced over $70 you will automatically receive a $20 InfiniteDiscs.com gift card!
Eligible products for this Black Friday week offer include:
Wondering what else is for sale for Cyber Week? Check out our full Black Friday ad here.