FOCUS FRIDAY – EMAC TRUTH

We're excited to continue our Focus Friday blog where we take a quick look at specific discs. We may not get a focus put together every week, but we'll try to keep some fresh discs in the spotlight on a somewhat regular basis.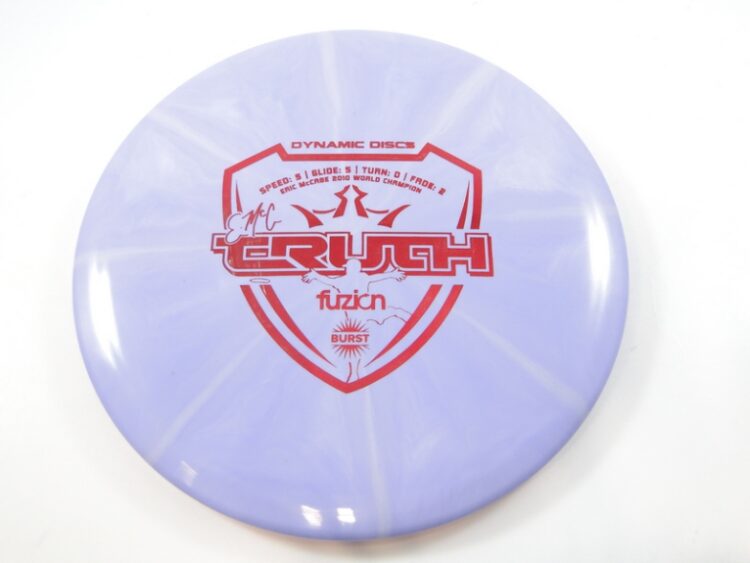 The Emac Truth was a retooled version of the Dynamic Discs Truth mid-range, designed to fly with a little more stability according to the specifications of professional disc golfer and 2010 world champion, Eric McCabe (thus the "EMac" nickname). It is a wide-diameter mid-range at 21.7 centimeters width and has good glide and control. These are the flight numbers:
SPEED: 5
GLIDE: 5
TURN: 0
FADE: 2
Here is a look at pro player, Kesler Martin, giving the EMac Truth a good rip so you can see how it flies.
This week (until Saturday the 16th of November) you can get your hands on the EMAC TRUTH with a great discount of 20% OFF! Simply add the EMAC TRUTH in any plastic types to your cart, then before clicking to "Checkout," look below your shopping cart for the Discount Code box and enter this code:
FOCUS-TRUTH
Then click "Checkout" to proceed to the payment screen with the 20% discount applied. The discount will apply to all the EMac Truth discs in your shopping cart.
NOTE: We still have a few of the full-colored "autumn leaves" EMac Truth discs if you want a funny White Elephant gift to give a friend for the holidays!